NFL Player Mario Butler Rehabs Injury in Hometown
Patient Experience
---
Jun 17, 2015
When Buffalo Bills defensive back and Jacksonville native Mario Butler tore a tendon in his foot, he returned to his hometown to recuperate from his injury.  After surgery, he chose the Brooks Center for Sports Therapy (CST) for his rehabilitation.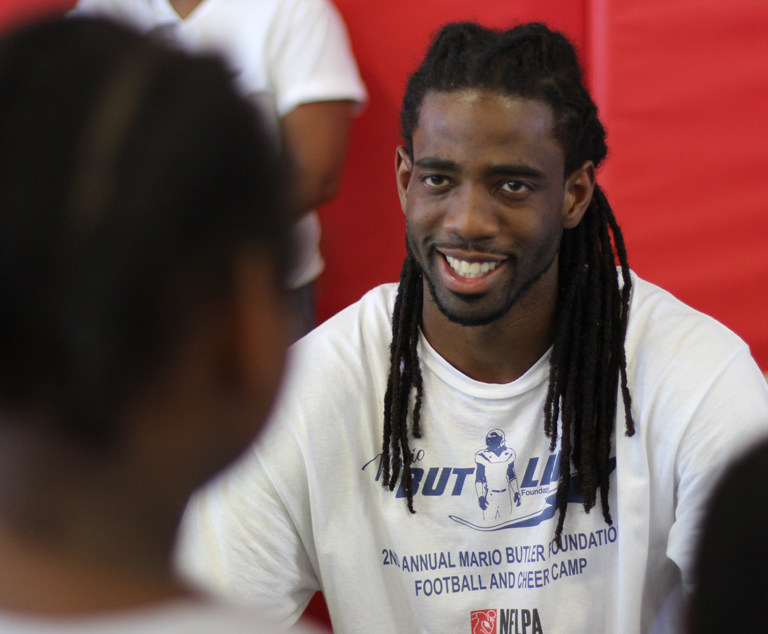 As a professional athlete, his job was to focus on his recovery.  He worked with therapists every day for several months to ensure he was in top physical shape for the upcoming season.
"Caring for an elite athlete is different than an average orthopedic injury.  We have to get them back to a higher level of performance as fast as possible," said Nata Salvatori, Physical Therapist and Center Manager at the Center for Sports Therapy.
His therapists used a team approach, each bringing different techniques and points of view to the job at hand. They helped him maintain his cardio routine in the pool to take weight off his foot.  They also used an anti-gravity treadmill that employs a specialized technology to take the weight off of patients with leg and foot injuries.
"Mario was an amazing person to work with.  He was dedicated, disciplined and always in a good mood.  He recovered way ahead of the curve and passed all return to sport and performance tests we administered with flying colors," said Dr. Salvatori.
"Being injured for the first time in my career was a difficult obstacle to face," said Mario. "The therapist at Brooks was there every step in my recovery process to make sure that I was meeting my goals. Not only did I recover faster than I anticipated, I made some lifelong friendships with some amazing people."
On Friday, June 19th, 2015 The Mario Butler Foundation is holding its Celebrity Charity Basketball Jam at Edward Waters College.