Brooks Rehabilitation Breaks Ground on Additional Inpatient Rehabilitation Hospital
Clinical Expertise
---
Jan 26, 2021
Brooks Rehabilitation broke ground on an additional, state-of-the-art inpatient rehabilitation hospital in the Bartram Park area of Jacksonville, Fla. The new 60-bed hospital is being built on our existing 115-acre campus to meet the demands of a growing population.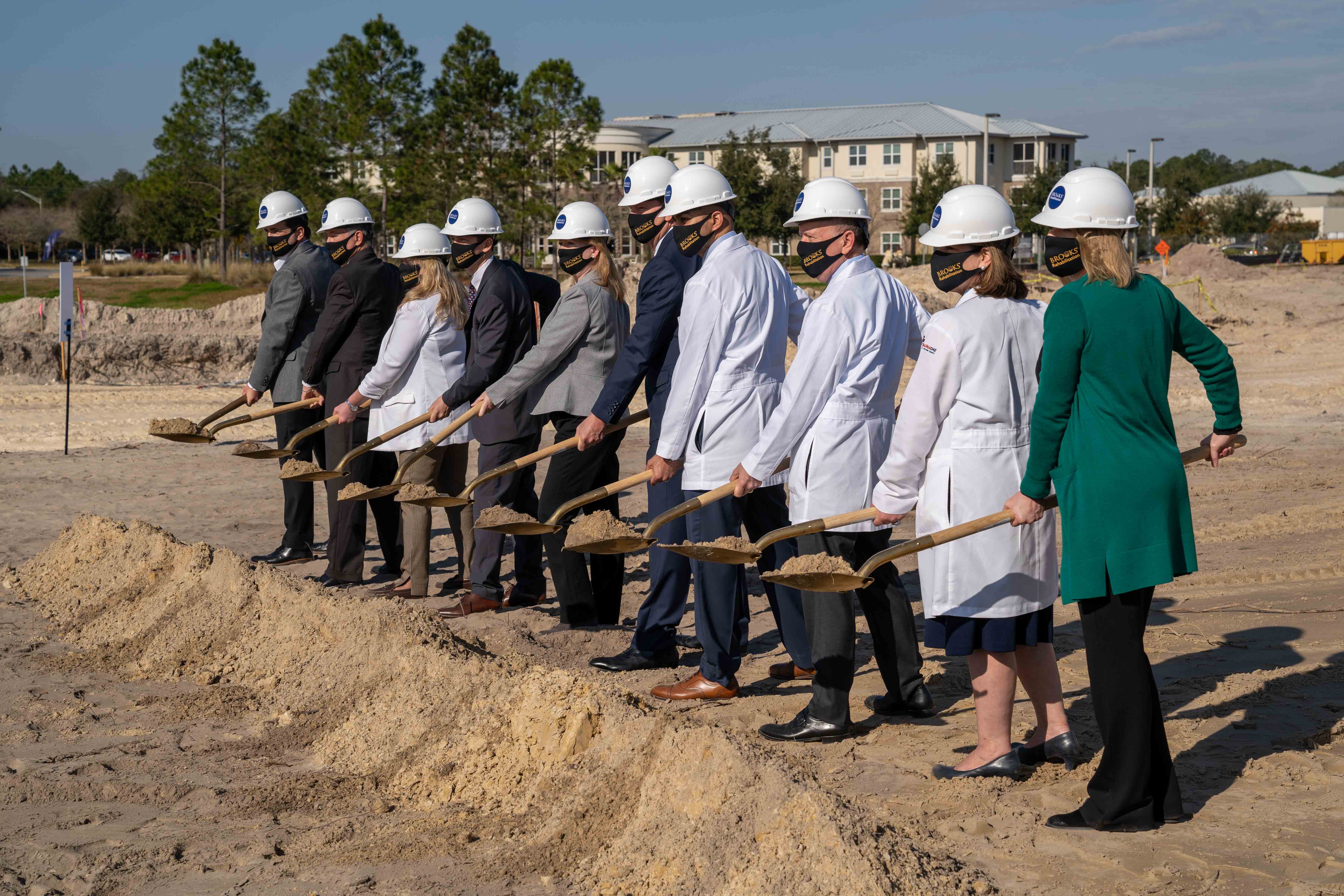 "Brooks has been a recognized leader in physical rehabilitation for 50 years. We're committed to meeting the needs of this region now and for many years to come," said Doug Baer, Brooks Rehabilitation President & CEO. "After a careful needs assessment, we determined a second hospital in Jacksonville will allow us to treat more patients with our specialized services to achieve the best possible outcomes. We will expand to add additional inpatient beds in the future, as necessary."
Our original 160-bed rehabilitation hospital on University Blvd. is one of the busiest in the country, providing care for more than 3,000 patients per year. Brooks also manages a 40-bed inpatient rehabilitation hospital in partnership with Halifax Health in Daytona Beach, Fla. The new hospital on the Bartram campus will also care for patients after a brain injury, stroke, spinal cord injury or other disabling illness or injury. It will feature the innovative technology, clinical expertise and proven treatments synonymous with the Brooks organization.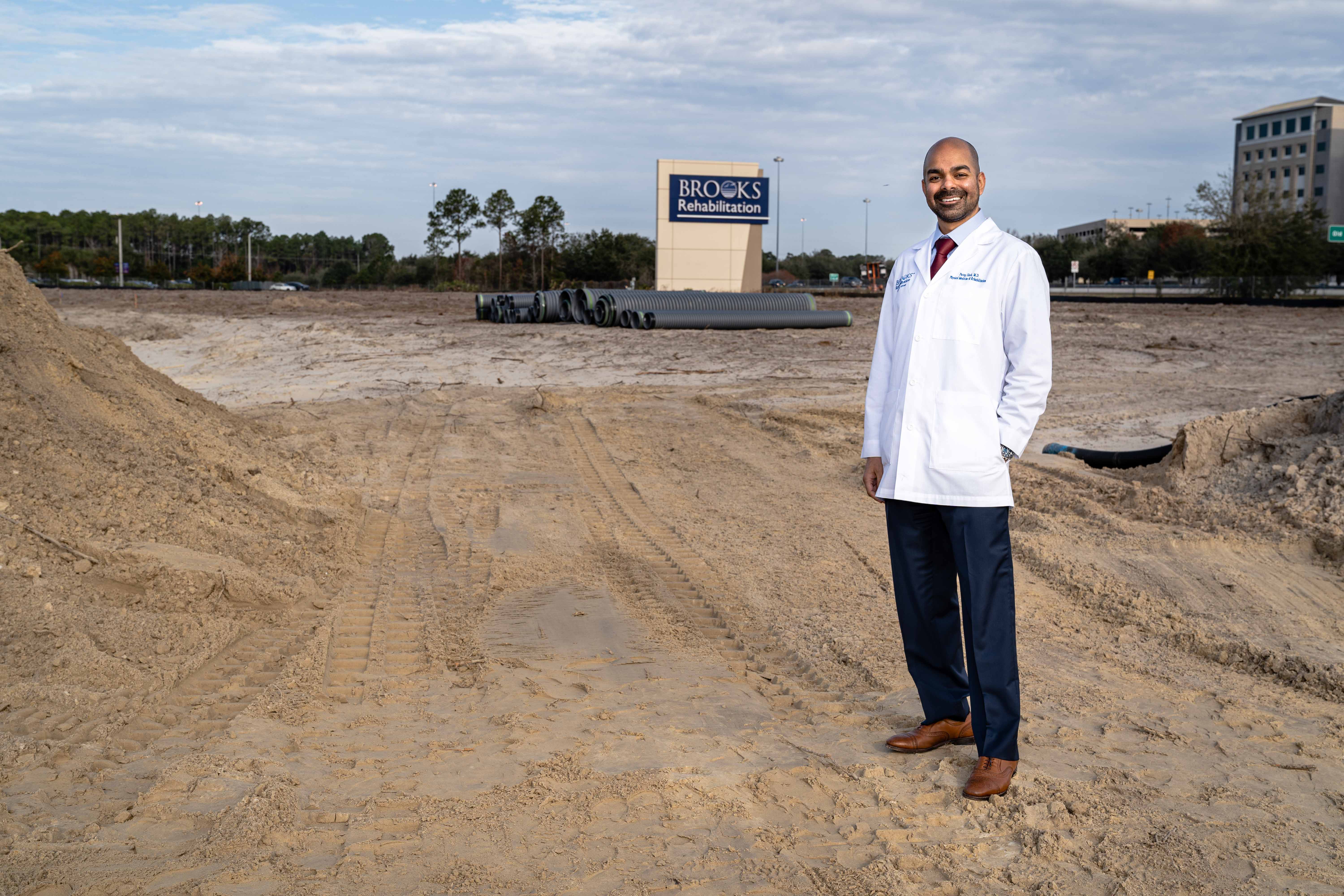 Parag Shah, MD, MBA, FACHE, who currently serves as Medical Director for both the Stroke program and Data Solutions, has been promoted to the position of Medical Director for the new Bartram hospital. He will retain the position of Medical Director for Data Solutions. Dr. Shah has been with Brooks for four years and has effectively served in multiple roles including medical leader of the stroke program, PMR consultant at Memorial Hospital, providing medical leadership in fostering the alliance with the transplant service at Mayo Clinic as well as serving as course director for the Vascular Neurology Fellow rehab rotation. Dr. Shah is passionate about improving the patient experience, being a trusted community partner with our acute care hospitals and building the Brooks brand and will be a tremendous asset as a member of the leadership team at Bartram.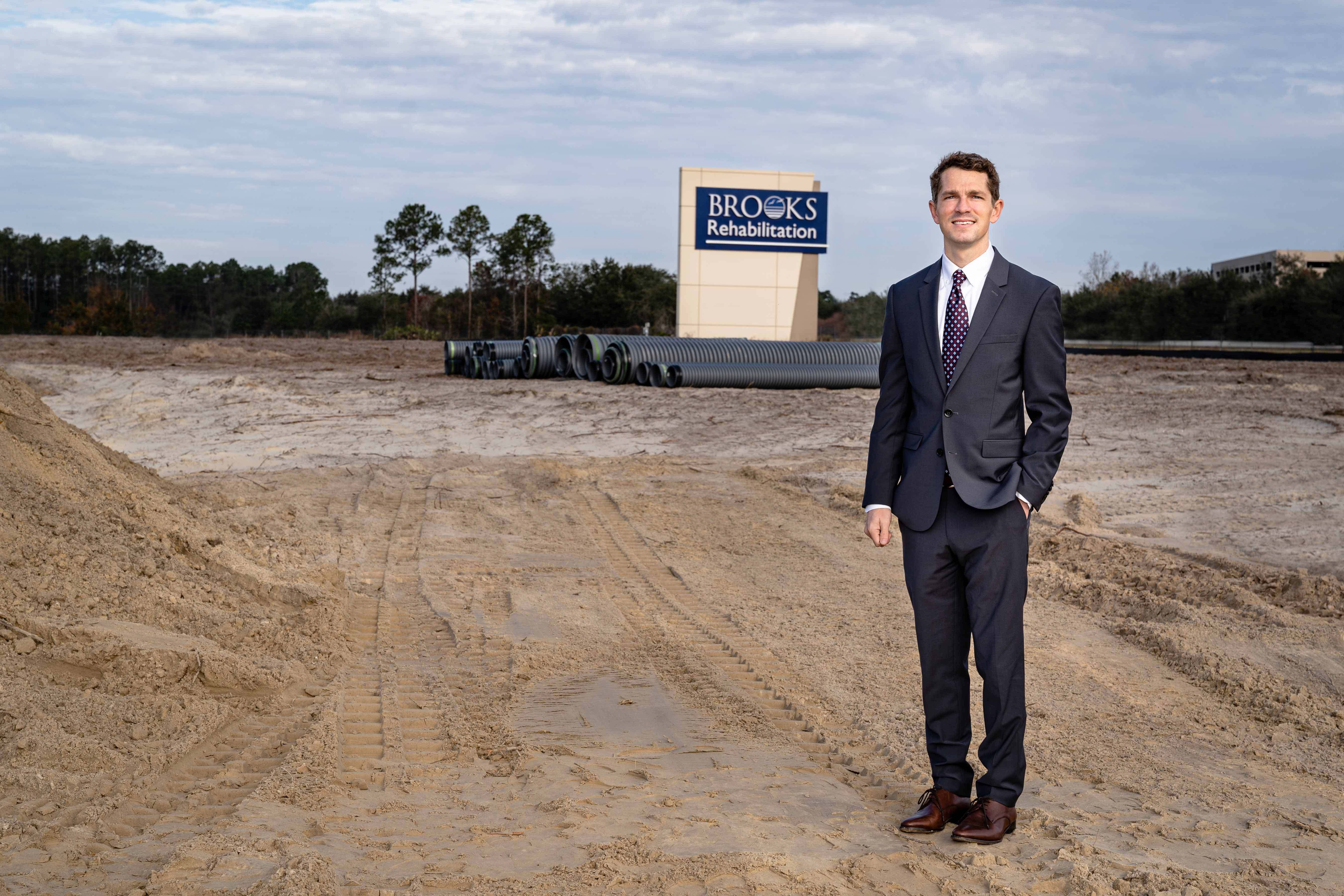 Bryan Murphy, MHA, RN, BSN, CRRN, has been selected as our Vice President of Operations for the new hospital. Mr. Murphy has his Masters in Health Administration, BS in Nursing and is a Certified Rehabilitation Registered Nurse. Bryan started his career as a CNA at Brooks back in 2009 and has worked his way up to become a RN at the Hospital, an Employee Health Nurse, Nurse Liaison and most recently the Director of Inpatient Admissions and Ancillary Operations.
The Brooks Bartram campus currently includes a 100- bed skilled nursing facility, a three-story, 61-unit assisted living facility, and two Green House® 12-bed memory care homes to provide specialized services for the aging population. When it opened in 2013, the campus was planned to accommodate Brooks' future growth. Adding a rehabilitation hospital provides a continuum of post-acute services in this one location, making it a convenient option for patients, residents and guests.
The new Bartram Campus hospital is expected to open during the first quarter of 2022. It is estimated that 150 new employees will be hired to staff the hospital once it is fully operational. Gresham Smith was chosen as the designer. Perry McCall was chosen as the contractor.