BE FAST for Stroke Recovery
50 Year Anniversary
---
May 26, 2020
Brooks Rehabilitation is celebrating 50 years of caring in 2020. Throughout the year, we'll be sharing 50 Stories for 50 Years. These will include our history, patient stories, employee highlights and recaps of the many ways we've grown through the years to better serve our communities. Through five decades of rehabilitation, we have been privileged to assist millions of people achieve their highest level of recovery and participation in life.
Ben Herrin woke in the middle of the night feeling off balance. He got up and had to hold onto the wall for stability. Thinking he may have mixed up an over-the-counter medication, he wasn't overly concerned … until the following day. "I attempted to stand up, but fell back down in the chair. I used a walker, took a step and immediately fell and couldn't get up," said Ben.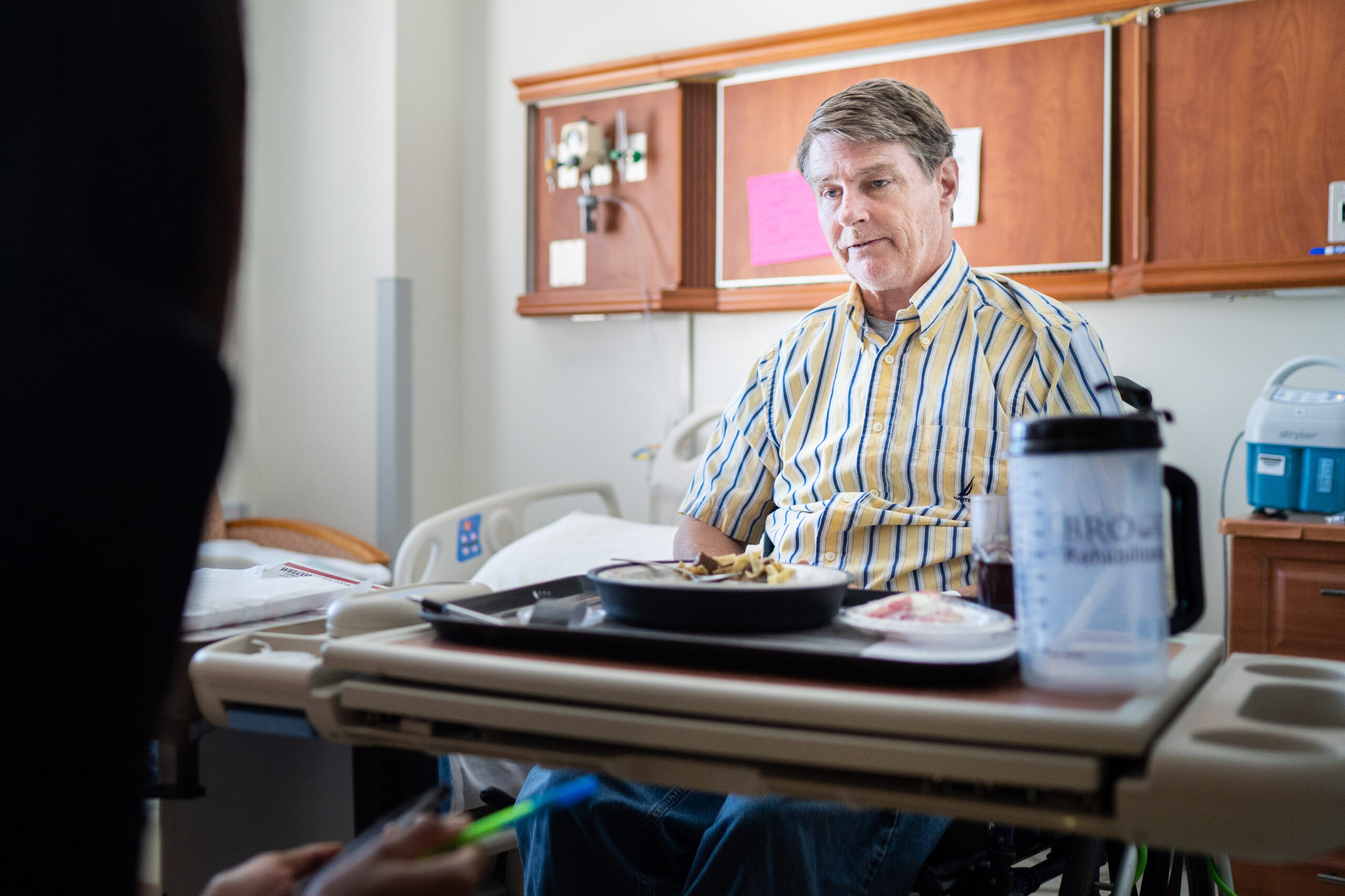 He was taken to the emergency room where his doctor informed him that he had a stroke. Unlike most, Ben was well aware of stroke warning signs. He knew the acronym, FAST (Face, Arm, Speech, Time). "My Face was not sagging. I could raise my Arms, my Speech was not slurred" said Ben. It was then that his cardiologist informed him about the new acronym, BE FAST. The BE stands for Balance and Eyes.
With a clear recollection of his experience with poor balance, it wasn't until his admission at Brooks Rehabilitation Hospital that he also recalled a change in his eyesight. "For a week or so prior to the stroke, it seemed like I had tunnel vision…it was kind of surreal," said Ben.
A few years prior to his stroke, Ben went against his doctors' advice and stopped taking his blood pressure and cholesterol medications. Ben said, "My whole life was visiting doctors. I quit taking my medicine and quit seeing my doctors." Parag Shah, MD, MBA, FACHE, Stroke Medical Director at Brooks Rehabilitation Hospital, cautions against this. He said, "Everything seems fine when you first stop seeing your doctor but unfortunately, it doesn't stay that way. It's important to understand why you are taking your medications and the potential consequences of discontinuing them."
As a smoker of 59 years, Ben also decided to quit this lifelong habit. "I've got to change my lifestyle and change those poor life decisions and make it better".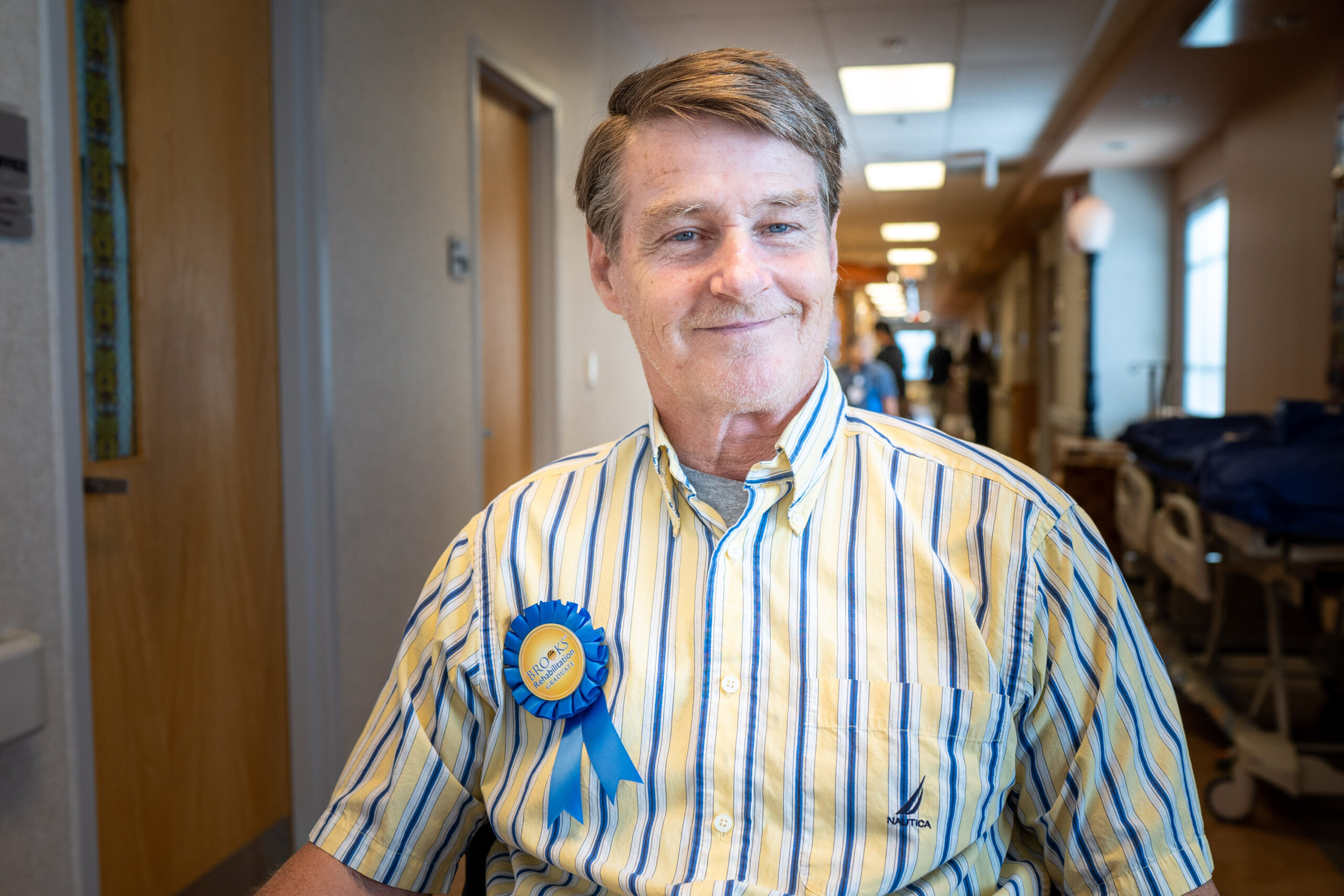 The stroke provided Ben with a new outlook on life. When he graduated from the Stroke Rehabilitation Program at BRH, he promised to follow his doctor's advice, take his medications as prescribed and keep his scheduled doctors' appointments. Ben also plans to spread awareness about the two additional signs of a stroke – Balance and Eyes.
50th Anniversary Story Submissions