From Adaptive Sports to the Altar
Culture
---
by John Weidner | Feb 17, 2015
Amelia Nyberg met Chris Hull as he crashed into her wheelchair during her first quad rugby practice. Almost 8 months later, they are celebrating their engagement.
Last May, Amelia, a 30-year-old who was paralyzed from the waist down during a routine surgical procedure, moved to Jacksonville from Tallahassee to join the Brooks Adaptive Sports program.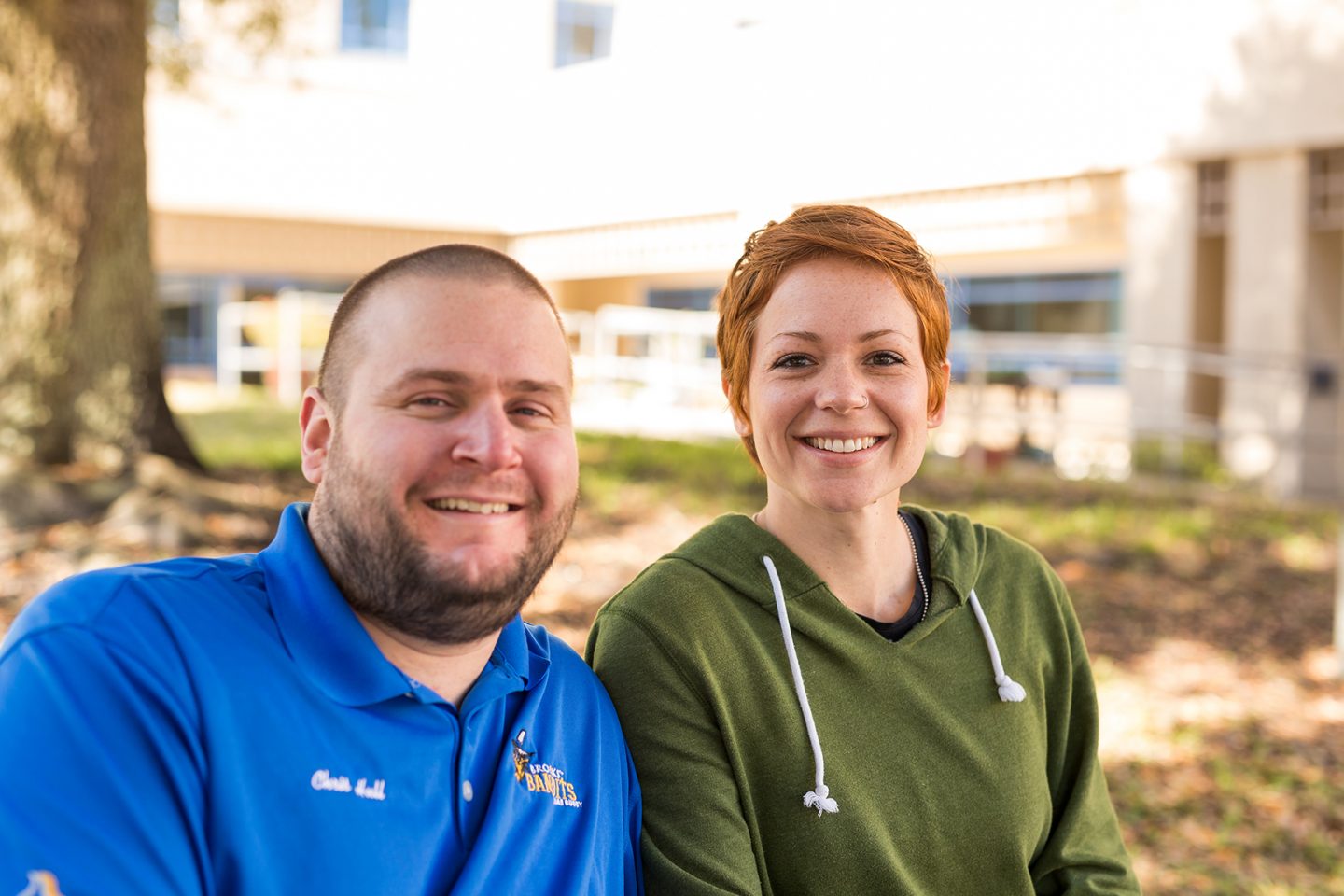 At her first Quad Rugby practice everyone was warm and welcoming and invited her to join in right away. However, before she could start, they wanted her to take a hit in the chair so she'd know what to expect.  Moments later she met Chris, who came crashing into her chair!
Chris was paralyzed in a car accident 11 years ago, and is a veteran member of the Brooks Bandits quad rugby team. After Amelia's first practice it wasn't long before the pair began seeing one another socially and eventually dating.
Chris proposed to Amelia at a friend's New Year's Eve party. "I had hardly gotten through the door and was still getting situated when he asked me how I would feel about kissing my fiancé at midnight," Amelia said. "And you know what; I got to kiss my fiancé, not just my boyfriend, for my first New Year's Eve kiss!"
The newly engaged couple is in no rush to set a date; saying they want to enjoy being engaged. Besides, Amelia and Chris will tell you there is no time to plan a wedding- It's quad rugby season!