Lynne Sneed: Giving Back to Those Who Gave Her Back Her Life
50 Year Anniversary
---
Jan 23, 2020
Brooks Rehabilitation is celebrating 50 years of caring in 2020. Throughout the year, we'll be sharing 50 Stories for 50 Years. These will include our history, patient stories, employee highlights and recaps of the many ways we've grown through the years to better serve our communities. Through five decades of rehabilitation, we have been privileged to assist millions of people achieve their highest level of recovery and participation in life.

"There was a point where I could not walk or talk, but Brooks gave me hope. If it wasn't for Brooks, I would not be here today."
-Lynne Sneed
We would be remiss in sharing the history of Brooks Rehabilitation without sharing the story of the Sneed family, as the two became intricately entwined.
Lynne and Gary Sneed were just beginning their married life together in November 1987. Early in 1989, they adopted a 4-year-old daughter, Sybil. Soon after, Lynne began having unexplained headaches and memory loss. "It was strange. I was young and in good health, but I couldn't remember the names of everyday objects. I'd pick up a comb and couldn't remember it was called a comb," Lynne said. She was examined by two different neurologists who attributed it to stress when they were unable to find another cause.
In August 1989, Lynne and Sybil traveled to Sioux Falls, S.D., to attend a nephew's wedding. During the ceremony, Lynne had a grand mal seizure. They stopped the wedding and rushed Lynne to the hospital. In the ambulance, she continued to seize. Gary immediately flew to S.D. to be by her side.
Again, physicians were unable to determine the source of the problem and therefore, Gary decided to bring Lynne back to Jacksonville, Fla. As they flew from South Dakota to Chicago, Lynne had 3-4 more seizures. An ambulance was waiting at the airport in Jacksonville for their arrival.
Neurologists thought a cyst on her brain might be the cause. Surgery was performed but the seizures continued. Lynne experienced 150 grand mall seizures in a 30-day period. She started having bizarre behavior as a result so they gave her heavy doses of an antipsychotic drug, Haldol. Lynne then slipped into a coma.
Gary was frantic. "No one could tell me what was happening or give me a diagnosis. I insisted on a meeting with her care team every morning at 8 a.m. I called in specialists from Mayo Clinic to help," he said.
Gary was finally given a diagnosis…neuroleptic malignant syndrome (NMS). NMS is a rare reaction to antipsychotic drugs like Haldol. The news was not good. "There was something like 57 documented cases in the world and 53 didn't survive. Thirty-three days was the longest someone with NMS survived in that condition. Lynne was in a coma for 57 days," said Gary. Mayo Clinic physicians consulted with her neurologists to change her medications. It helped to bring her out of the coma, but she was still unable to function. She could neither walk nor speak, and was still experiencing severe cognitive issues. Short-term memory was non-existent. Her physicians felt the condition was permanent and recommended that Lynne be institutionalized.
Gary wouldn't approve the transfer, so another physician suggested they try a rehabilitation hospital across the river – then known as Memorial Regional Rehabilitation Hospital – for therapy that could possibly restore some of Lynne's lost functionality.
Lynne's progress was slow and steady, with a rigorous regimen of physical, cognitive, occupational and speech therapy. "All of my doctors and therapists, actually everyone at Brooks, turned me into their own personal project. It was a community effort," said Lynne. For a period of time, she was "brainlocked" into thinking it was still August and no one could get her to think in current times. Gary had an idea. He took her home each weekend and decorated a Christmas tree. He filled the house with presents. It worked. She moved from August to December.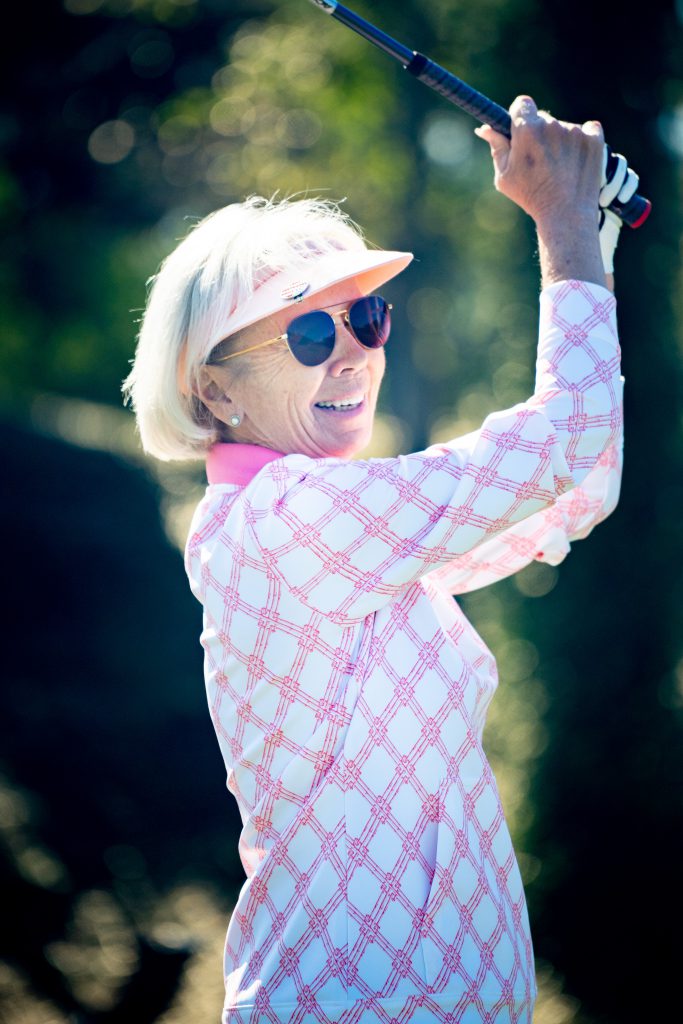 "They wheeled her into Brooks and 4 1/2 months later, she walked out on her own," said Gary. Continued therapy on an outpatient basis eventually returned Lynne to her old self. Before the seizures, Lynne won a Ladies Club Golf Championship. She has since won 15 times at golf courses in and around Jacksonville and in North Carolina.
Once Lynne was well again, Gary invited Dr. Brooks Brown, CEO of Memorial Hospital and Memorial Rehabilitation, to lunch. "I wanted to thank him for all Brooks had done to give Lynne her life back. I also wanted to ask if there was a way I could volunteer at the hospital after work as my way of saying thank you. Dr. Brown asked me if I would be on the hospital board instead."
When the vice-chair of the parent board retired, Dr. Brown asked Gary to serve in that role. When Dr. Brown retired in 2005, Gary took over as Chairman. He retired from that position in 2016 but still serves on the board today.
Lynne was invited to a luncheon where Nate Wilson, Chairman of the Hospital Board, was kicking off a campaign to build a new, freestanding inpatient hospital. "I got up and shared that two years ago I was in a coma and today I tutored five children in second grade for reading. I became the face of the campaign and we raised like seven million dollars toward the construction of what is now Brooks Rehabilitation Hospital." Lynne too was asked to serve on the board of BRH in 1994 and still does.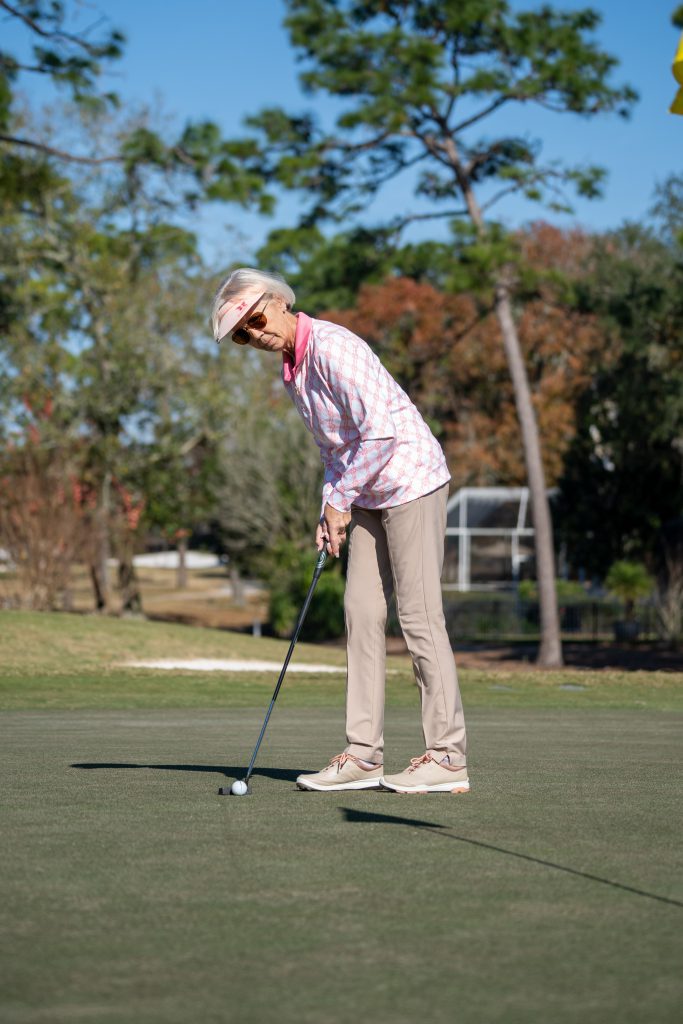 The Sneeds involvement stretches far beyond Lynne's care at Brooks and their commitment on our Board. They have been true advocates for our organization, supporting Brooks with not only their time, but also with financial investments in the organization. They became part of our family of supporters in 1992, and have contributed every year since then. Their lifetime giving has exceeded well over half a million dollars to benefit our programs and services.
Over the years, they've also directed many friends and their loved ones to Brooks for care. In 2013, one of their dear friends, Teri, and her husband stopped on the side of the road to adjust a load in his truck when she was struck by a car driving 40 mph. Everything was broken from the waist down. She struggled for years to recover until Lynne convinced her to come to Brooks. This past Christmas, she told Lynne and Gary, "If I wouldn't have come here, I would have killed myself. I was in so much pain I couldn't stand it anymore." "That means almost more to me than my own experience. Seeing the profound impact Brooks has on others," said Lynne.
They attribute a lot of the success over the years to the culture Dr. Brown started and Doug Baer continues today. "Even with the tremendous growth, it's still about the patients. As long as we take care of the employees and patients, the bottom line will work itself out. It's always about helping others. That's why Lynne and I will always bleed Brooks blue," said Gary.