Safe Running During Florida's Hot Weather and a Global Pandemic
Clinical Expertise
---
Nov 24, 2020
Medical Reviewer:
Alison Mantel, PT, DPT, OCS
Last Updated:
January 13, 2023
With social distancing, increased time at home and warmer Florida days, going on a solo run is a great way to enjoy the outdoors, stay fit and increase your body's immune function. Here are some quick tips to keep yourself healthy and injury-free during this time.
Continue to adhere to social distancing guidelines. The CDC recommends maintaining a six-foot distance from others when outdoors. However, due to breathing harder and disturbing the air around you when running that distance might not be enough. Experts suggest staying at least 10 to 12 feet from others during your run.
Solo runs are key! Although, you may want to join up for your normal group run, maintaining social distancing can continue to assist with flattening the curve. Consider using social activity apps like Strava to stay connected with the running community, complete challenges and motivate others.
Free time and beautiful weather may have you wanting to ramp up your mileage quickly, but this could potentially lead to an overuse injury. It is recommended to increase your mileage no more than 10-30% per week depending on your fitness level and running history.
Stay hydrated before, during and after your run. The Florida heat can make you dehydrated quickly, so it's important to increase your water intake during the summer months.
Warm up prior to your run. Going for a run may seem like a great idea after being cooped up inside on the computer after a day of work or classes, but a good dynamic warm up could keep you running longer and reduce risk for injury. Try this these warm up moves:
Squats – 10 total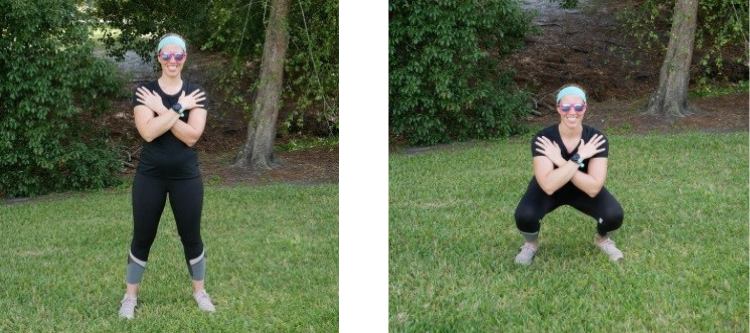 Walking Lunges – 10 each leg
You can add a twist or a side reach for added lumbar and thoracic mobility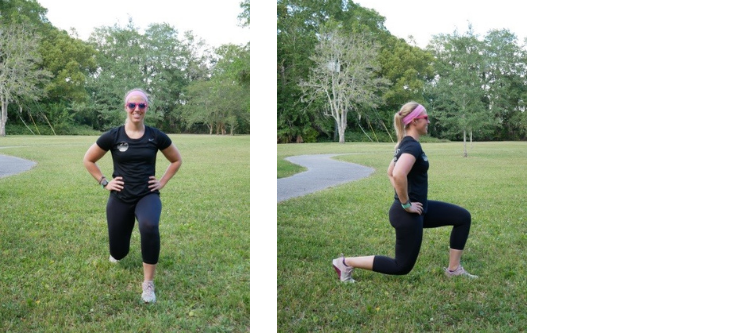 Single Leg Russian Dead Lift to Knee Drive – 10 each leg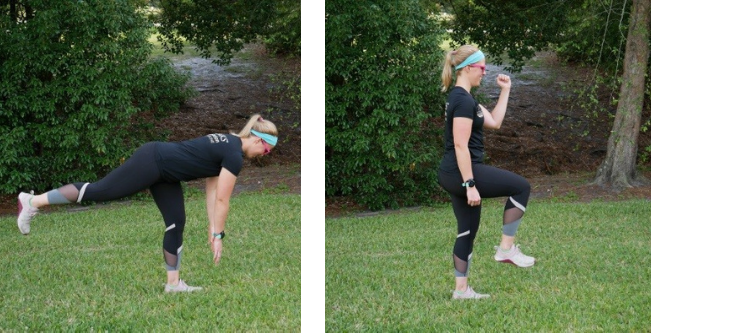 Walking Leg Swings – 10 each leg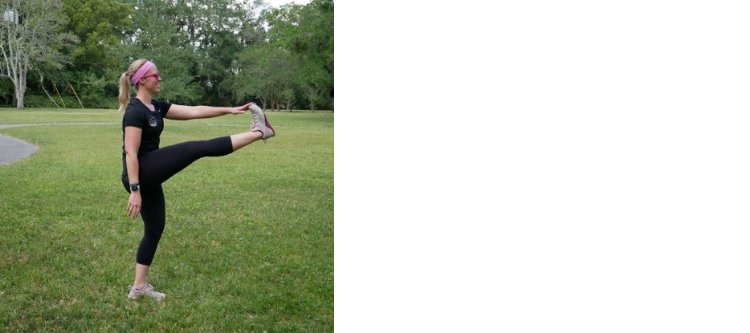 Walking Hip Opener – 10 each leg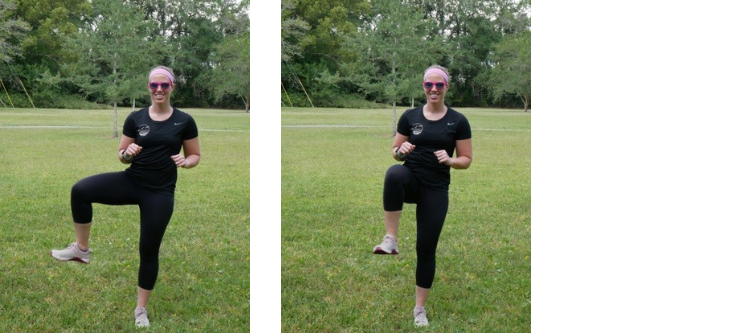 Walking Quad Stretch with a Reach – 10 each leg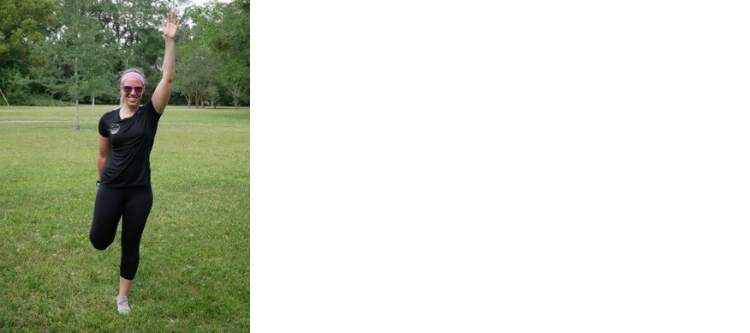 Skip – 20 seconds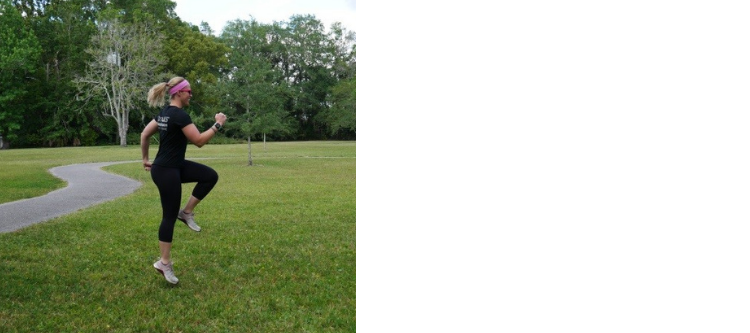 A Skip & B Skip – 20 seconds
High Knees – 20 seconds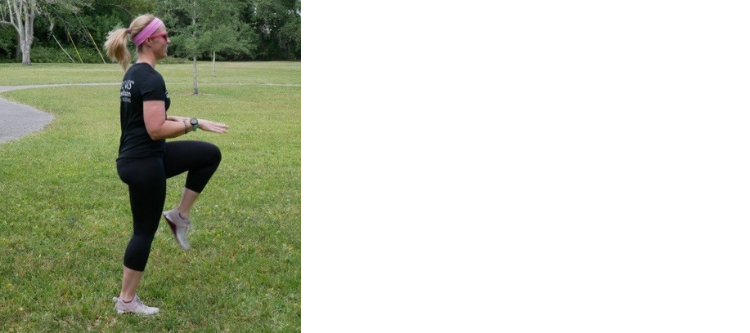 Please remember to avoid touching your face and wash your hands as soon as you return from your run.
This article has been adapted from published interviews with medical professionals: