Therapeutic Listening is Music to Parents Ears
Innovation
---
Mar 17, 2015
Getting a child with attention problems to focus can be difficult to say the least. However, we've found a solution that you might not expect: Music.
When Kaydence walks in the door for therapy she is a ball of energy. She screams with excitement,  starts running around and asking for candy. Five minutes later she is sitting quietly.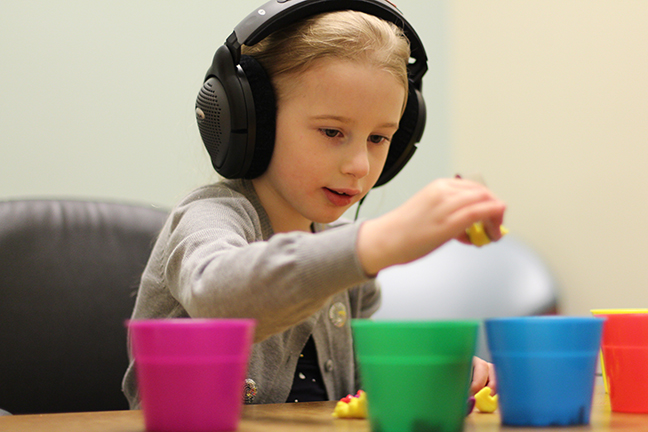 At the beginning of the session Kaydence puts on special headphones that play electronically altered versions of some of her favorite children's songs.  While the music is playing her therapist walks her through a variety of activities from manipulating objects and writing exercises to copying designs.
The music helps capture her attention and the activities help her to focus on a task. The music is specifically addressing her ability to tune in or out auditory information in the environment. Over time Kaydence has seen improvements in her ability to focus and pay attention outside of therapy.
The method is known as Therapeutic Listening and has been shown to improve behavior, attention, mood, and communication. The program is often used by individuals diagnosed with autism, ADHD, developmental delay, sensory processing disorder, developmental coordination disorder, and many more.
Brooks Rehabilitation provides Therapeutic Listening at various outpatient clinics across North Florida. If you are interested in finding more about this program or other pediatric programs Brooks provides please contact us at (904) 345-7277.