Brooks Employees Awarded for Exceptional Performance During "Celebrate the Stars" Event
News Update
---
Aug 29, 2023
Each year, Brooks honors select staff members and teams of colleagues for exceptional performance above and beyond job requirements. These stars truly exemplify the Brooks Values in all they do, exceeding the expectations of coworkers, patients and families. This year marked the 20th anniversary of the employee award ceremony. The event took place at the Florida Blue Conference Center, Jacksonville, Fla., Aug. 24, 2023.
Please join us in recognizing the 2023 Brooks Rehabilitation Stars and Teams:
Amber Leech
Halifax Health | Brooks Rehabilitation Center for Inpatient Rehabilitation (CIR)
Lead Therapist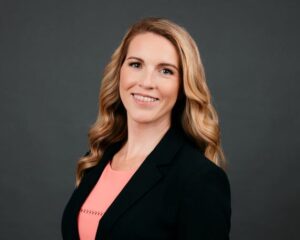 Amber continually demonstrates all of Brooks' values, but definitely exemplifies Compassion, Continuous Learning and Teamwork. She always goes above and beyond for her patients – providing encouraging words, advocating for them and offering extra time to help them reach their best potential.
Amber also exemplifies continuous learning, having recently completed her neuro certification and certification to complete vision assessments. Amber currently has the role of Occupational Therapy (OT) Practice Resource, holding monthly in-services and journal clubs while mentoring other OTs. She also works with teammates from other disciplines to provide optimal care to her patients. Overall, Amber is an asset to have on this team, and she has been a valuable employee since CIR first began!
Andrew Babcock | University Crossing (UC)
Physical Therapist Assistant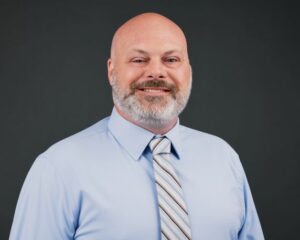 Regardless of what each day brings, Andy comes in with a smile on his face and engages with every person he passes. Andy treats his patients as if they are old friends, talking to them about their lives, and sharing stories. Andy goes above and beyond the requirements of therapy – and it is evident that he doesn't come in to check a box, he comes in with clear intentions to change someone's life for the better.  Andy's interpersonal skills are exceptional, he is truly gifted in situations that require patience, empathy and motivation. When I think of a healthcare professional that thinks and acts altruistically, I think of Andy, and so does everyone else at UC. The quality of care at Brooks is due to the quality of the people on the team, and Andy is the best of the best.
Ann Popik | Corporate & Community Programs
Program Assistant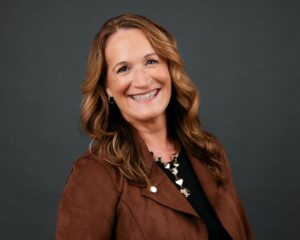 Ann has made a huge impact at Brooks and in the community, starting as a volunteer for our Adaptive Sports & Recreation program before also transitioning to volunteer services. During COVID, Ann began Brooks' most successful virtual volunteer program, "Cards/Art/Stories," in which volunteers have, to date, created over 2,800 hand-made cards and art to share with our patients and employees – simple gestures that have meant so much. Ann played an integral role with the Fall Prevention Team and University of North Florida (UNF) to bring in nursing students as skilled volunteers to supervise patients at high risk for falls.  There was increased engagement with patients between therapies and Brooks saw an overall reduction in falls. Ann also created a Peer Mentor Volunteer Task Force, which successfully developed, staffed and re-started the Peer Mentor Program. Ann is truly a Brooks Star, and we are lucky to have her.
Brandy Palmer | Hospital, University Campus
Certified Nursing Assistant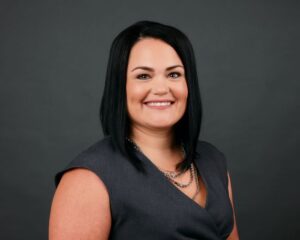 Brandy has demonstrated exceptional abilities, provided distinguished service and received high praise from staff and patients alike. Brandy has a strong rapport with patients, offering companionship whenever they need to talk. Her communication style is both friendly and comforting, creating a welcoming environment that promotes trust and reassurance.
Brandy's passion for patient education shines through. She ensures that patients and their families are trained in turning techniques and self-care skills, empowering them to actively participate in their care. Brandy excels as a team player. She maintains close collaboration with the nursing and therapy teams, sharing her keen observations and advocating for the well-being of the patients. Brandy is undoubtedly a great role model for other CNAs; she is an invaluable asset to the healthcare team and a trusted caregiver to her patients.
Chandler Rice | Home Health
Occupational Therapist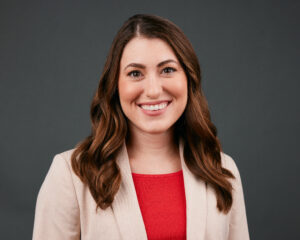 Chandler's unwavering dedication to excellence in patient care and her creative approach to therapy have resulted in exceptional patient outcomes. Chandler's passion for serving underserved populations and her compassionate spirit of empathy are also truly remarkable. She recently demonstrated exceptional resourcefulness and initiative to help a patient move closer to family and provide much-needed support during a challenging time. On multiple occasions during patient visits, she has identified issues and collaborated with her fellow therapists and nurses to ensure favorable outcomes in each situation. In addition to her outstanding patient care and team support, Chandler is actively involved in training new students and employees.  Chandler is an exceptional occupational therapist who embodies the qualities of an outstanding professional. This, and her selfless service to the community, make her a true role model.
Heather Dangman | Neuro Recovery Center (NRC)
Assistant Manager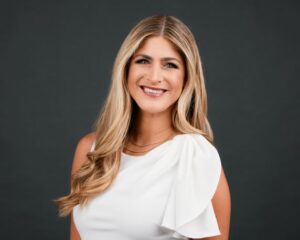 Heather embodies all of the Brooks values every day in her work. She is a mainstay in the NRC and assists with any task as needed. She gives interactive tours, helps set members up on equipment, assists therapists with patient care and also helps to manage the Orange Park NRC. Although not part of her role, Heather helps with the administrative needs for community programs because she wants us all to succeed. She supports – and often represents – Brooks at public events. She's assisted on projects with workers compensation; hybrid programming in the hospital; projects such as Cyberdyne, Brooks Solutions program and marketing initiatives; all while excelling at her daily job duties. Brooks and the NRC would not be where they are today without Heather's knowledge and willingness to go above and beyond.
Jennifer Volz | Outpatient, Ormond Beach
Center Manager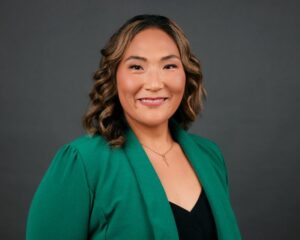 Jen Volz is an outstanding manager and physical therapist (PT) who makes a positive impact on our team. She is extremely organized, focuses on continually learning and developing best practices. Jen took the initiative to create an Amputee Clinic on the Halifax Health Campus, as well as host support groups for her amputee population. Jen collaborates with Dr. Perez and multiple prosthetists in a team approach to clinical sessions, providing the highest-level care to patients in a single office visit. She has developed the reputation as the top PT for the amputee population in the area, advocating and communicating with other doctors, insurance companies and anyone involved in the plan of care to ensure that her patients get the best possible results. Jen is a dedicated professional, truly living up to all of Brooks' values.
Luz Locquiao | Aging Services, Bartram Lakes
Licensed Practical Nurse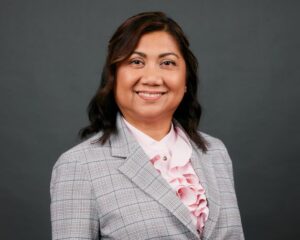 Luz is a committed professional who embodies Brooks values and its mission. She is a highly skilled, extremely knowledgeable, compassionate team player who consistently displays and promotes the highest ethical standards. Luz is a transformational leader who creates a foundation of teamwork by helping others succeed. As a leader she encourages and empowers staff to take on leadership roles within the unit. Luz recognizes the importance of empowerment and meaningful recognition, which is key to staff satisfaction and retention. She easily builds trust and rapport with patients by engaging in conversation as an active listener. She has true nurturing characteristics with genuine sympathy and empathy. Luz consistently demonstrates all core values to create a positive and memorable Brooks experience – going "above and beyond" is not the goal, but the expectation.
Melissa Plumey | Corporate
Human Resources Recruiter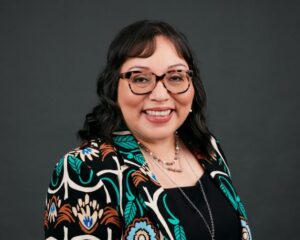 Melissa always does an outstanding job in her regular duties as a recruiter. However, this year she has gone above and beyond for Bartram Lakes, recruiting for Aging Services during the leave of the regular recruiter. Bartram Lakes was facing staffing and scheduling issues, and Melissa devoted a majority of her time to find the right candidates, committing herself to multiple interview days. In one particularly busy day, she was responsible for making nine job offers for critical positions. She has spent additional time working one-on-one with managers to ensure that they are welcoming and providing orientation to these new employees. Even with her other competing priorities, her commitment to staffing Bartram Lakes stayed strong. Melissa is always professional, kind and fair, and one of the hardest-working employees at Brooks.
Noah Masters | Outpatient, St. Augustine Pediatrics
Patient Services Technician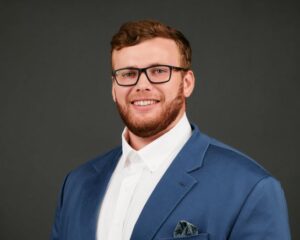 Noah goes above and beyond every day. He is always the first to help a co-worker, parent or a patient. All the children know him and look for him as soon as they come in. It's impressive how he remembers each child and what their interests are. He makes them laugh, always tries to engage them in conversation and serves as their biggest cheerleader during sessions. Noah notices something that needs to be done and does it without being asked – whether it's fixing something that broke, setting up for treatment sessions, helping with IT needs or keeping a child occupied between appointments. Noah's sense of humor has us laughing every day. He was even instrumental in starting the weekly team outings for pickle ball. He has had such a wonderful impact on our little clinic.
Team | Admissions Coordinators
While admissions coordinators are not directly involved in patient care, they are always focused on the patient and how they can make a positive impact. The team has a high sense of responsibility, often completing authorization submissions after the end of the workday, knowing if it waits until the morning it will be the patient that feels the delay. They answer calls from concerned family members needing guidance on admitting their loved ones, and they work every day with insurance providers and petition for admission approvals. The admissions team has done an outstanding job, overcoming challenges like insurance denials and other barriers to get thousands of patients the care they need. Every day they work with our liaisons, nurses, case managers, providers, front desk staff and outpatient staff. Behind every inpatient admission is a coordinator that helped make it possible.
Team | Home Health Business Office
The Home Health Business Office is responsible for the collections and billing for certified and non-certified lines of business for our Home Health and Private Duty divisions. The Home Health business office is unique to other revenue cycle business offices at Brooks because, in addition to the above, they are responsible for continuing authorization, monthly re-verification of Medicare and yearly re-verification for all active commercial insured patients. This is a small but powerful office, driving results that include a decrease in receivables 121 days and older from 16% to 6.3% since the beginning of the year. Each team member takes accountability as it shows in their performance, integrity as it shows in their communication with other departments, and teamwork as it shows in all the extra responsibilities they take on every day – all to make sure Brooks Rehabilitation Home Health payments and collections are a success.