New Lifelike Hologram Tech Expands UCF Students' Skills in Patient Care
Innovation
---
Jul 29, 2021
The first use of hologram patients will increase the variety of different diagnoses students can learn from in a "true-to-life" form.
ORLANDO, Fla. July 29, 2021 – The University of Central Florida is incorporating new technology that produces a lifelike person in hologram form to help train future healthcare professionals. This is a historic first in healthcare education and was funded in part by a gift from Brooks Rehabilitation. The tech was created by PORTL Inc., and its use in healthcare education is being branded as Dr. Hologram. It will provide students with a state-of-the-art patient simulation tool for classroom instruction and help refine their clinical skills.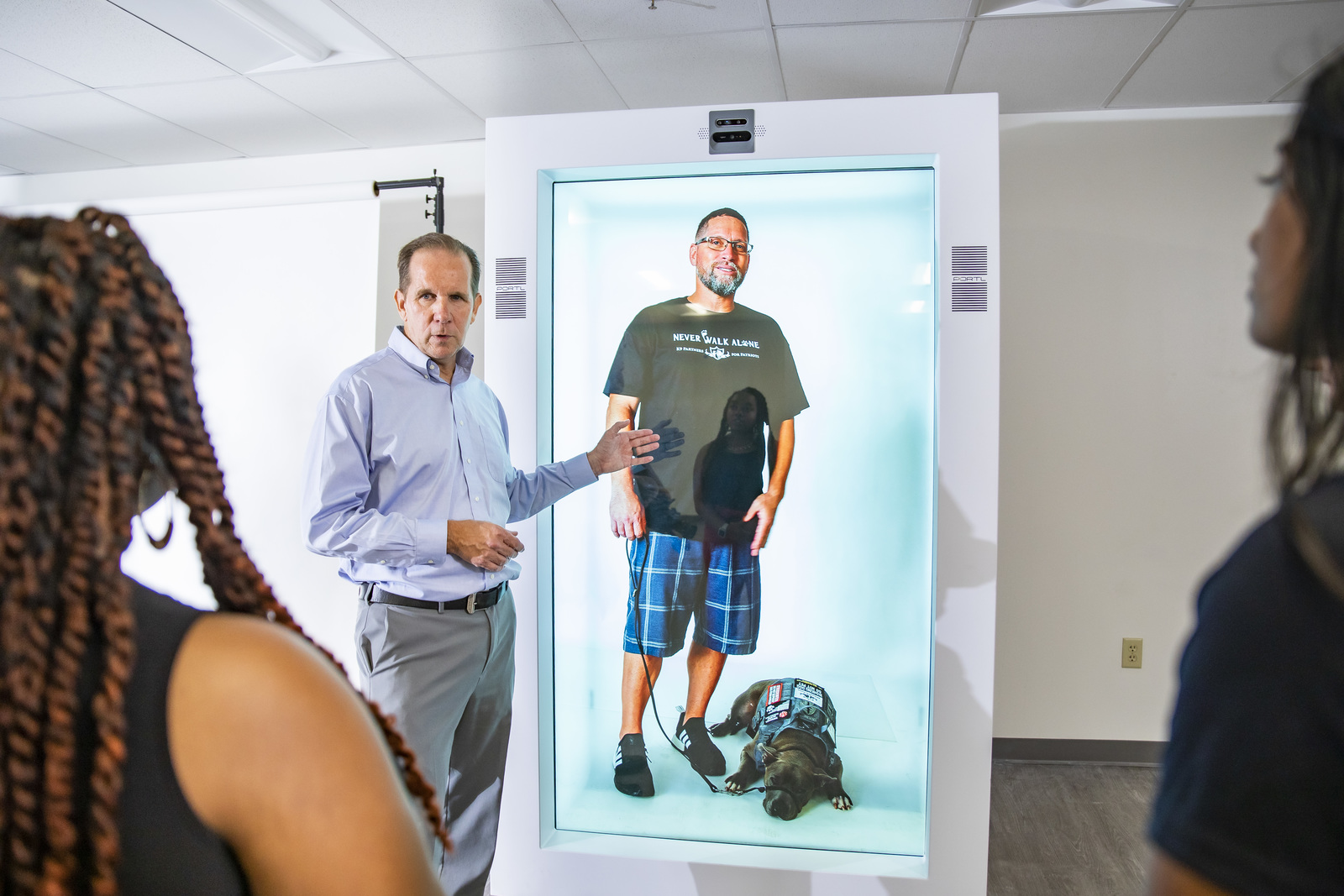 "With this new technology, we are able to provide a deeper experience, introducing students to a wide variety of patients at different severity levels through hologram technology, both live or pre-recorded, and have a very true-to-life interaction to teach our future healthcare providers humanistic care," says Bari Hoffman, associate dean of clinical affairs for the College of Health Professions and Sciences, who spearheaded the project. The use of hologram patient simulation in healthcare was initiated by the College of Health Professions and Sciences through its Innovation Center.
The UCF College of Health Professions and Sciences trains graduate students in a variety of healthcare disciplines such as speech-language pathology, physical therapy, athletic training and clinical social work. Starting this fall, the tech will be incorporated into these programs, giving students a new way to learn how to assess and treat patients. These learning experiences have typically been limited to pictures and videos of patients, or relied on volunteers to come to class. Adding the hologram technology broadens the variety of patients that students can learn from and helps bridge the gap when in-person interactions are not possible or cost-prohibitive. The recordings also offer a better way of standardizing patient interactions to assess student competencies.
Because the hologram is more lifelike, it helps to solicit better engagement and connection to students who are practicing their skills. Research on the use of simulation in healthcare education supports that the more "real" the simulation, the more engaged students become, and the better learning outcomes they have.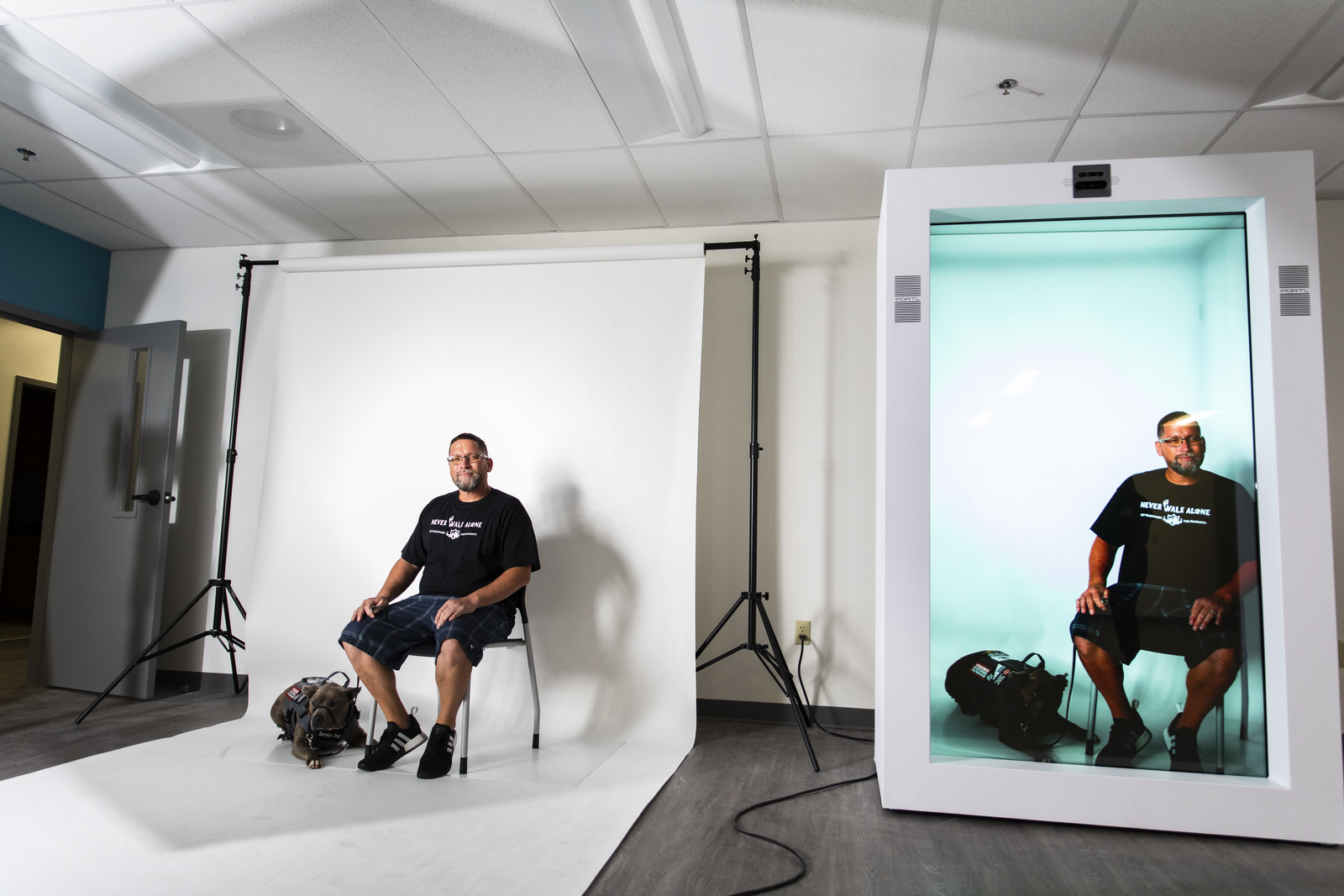 The tech allows students to see and examine the whole patient and pick up on nonverbal cues that could be missed with tools that have a limited view, like a video conference call. It also provides a means for students to be exposed to patients who are immune compromised without posing risk to the patient, while still getting a full view of the patient. UCF will use the tech across different healthcare programs to foster more interprofessional learning and best prepare students to work as a healthcare team.
UCF was able to acquire the PORTL device thanks to a gift from Brooks Rehabilitation. The use of technology to better train future healthcare providers is a mutual goal of Brooks and the college, so pioneering the use of holograms as simulated patients was a natural fit.
"Innovation and continuous learning are core Brooks Rehabilitation values," says Doug Baer, president and CEO of Brooks Rehabilitation. "As patients expect the delivery of care to expand and occur in new ways, ensuring students have access to cutting-edge technology for simulated patient training and learning is essential to advancing the health and well-being of our communities. Brooks is proud to provide this gift to UCF."
In addition to the teaching components of the tech, the College of Health Professions and Sciences also plans to utilize PORTL's live "holoportation" capabilities in its clinical practices to expand care to rural areas, when in-person care is not feasible. The college also plans to host virtual case studies where experts from around the world present and show their patients using the 3D technology.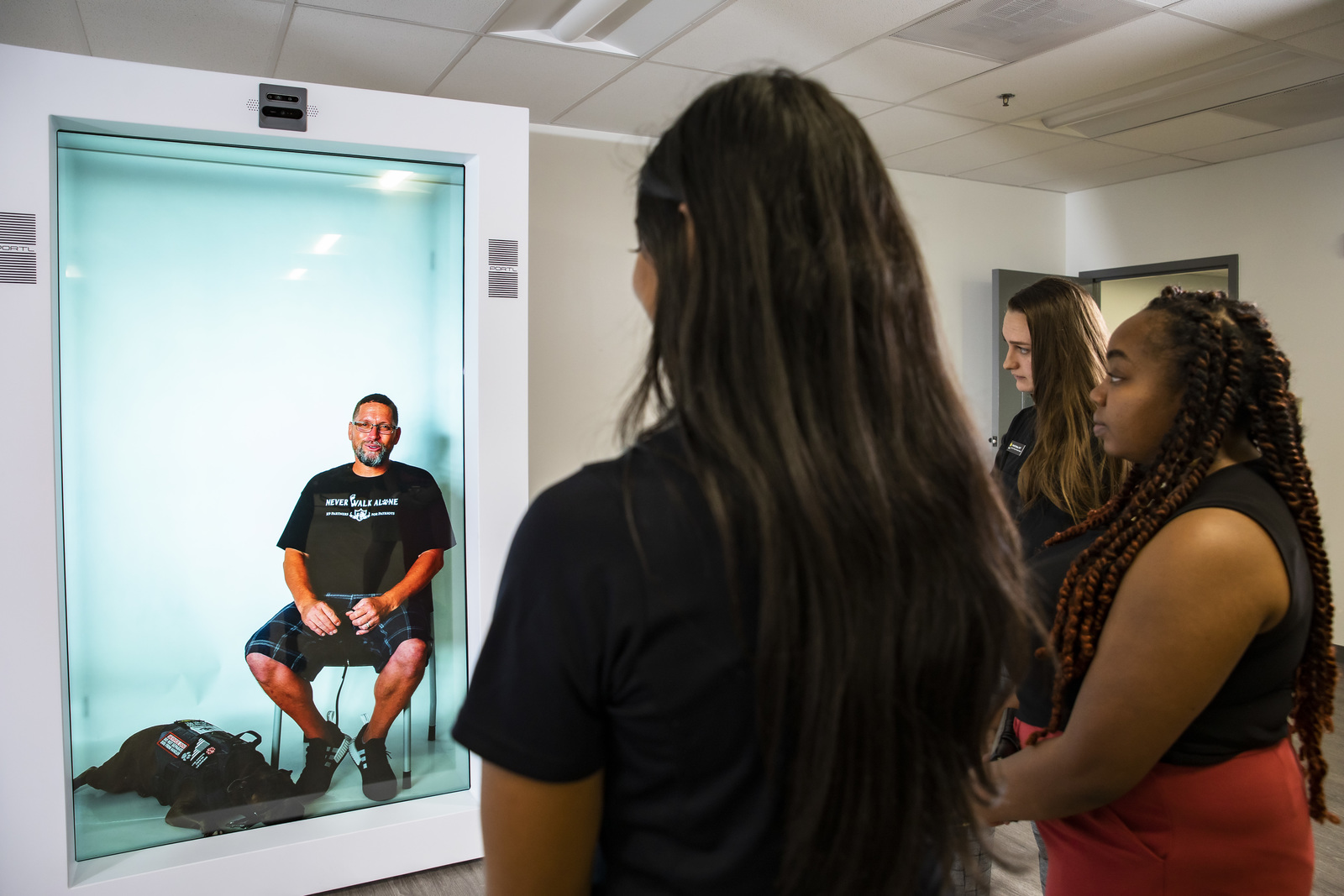 PORTL Inc. makes hologram communication and content for a variety of applications in business, entertainment, and education. Its ability to present people in life-size, volumetric 4K for interactive experiences, both live and pre-recorded, has been used by executives and celebrities to make appearances across the globe, to cross COVID-19 quarantine lines safely, and to create fan experiences.
"We are gratified that our vision of connecting the world through holoportation is now taking root in healthcare education with this historic deployment with the University of Central Florida," said David Nussbaum, CEO of PORTL Inc. "Our strategic partnership with Dr. Hologram now makes it easy for educators and healthcare leaders to further modernize their systems that can positively impact their organizations and the communities they support."  
Contact:
Rachel Williams, UCF Communications
[email protected]
(321) 443-3284