Blue Zones Project Jacksonville: Working to Build Healthier, Happier Communities
Innovation
---
by Jessica Ward | Aug 16, 2023
Jacksonville, Florida, has recently joined 75 other cities across the United States to become a part of the Blue Zones Project.
Blue Zones areas are cultures where people live measurably longer, happier lives with lower rates of chronic diseases and a higher quality of life.
Through the Blue Zones Project, cities can work towards the goal of creating these areas in their community.
Across the U.S. this project has helped communities experienced double-digit drops in obesity, smoking and BMI. Millions of dollars of savings in healthcare costs and measurable drops in employee absenteeism.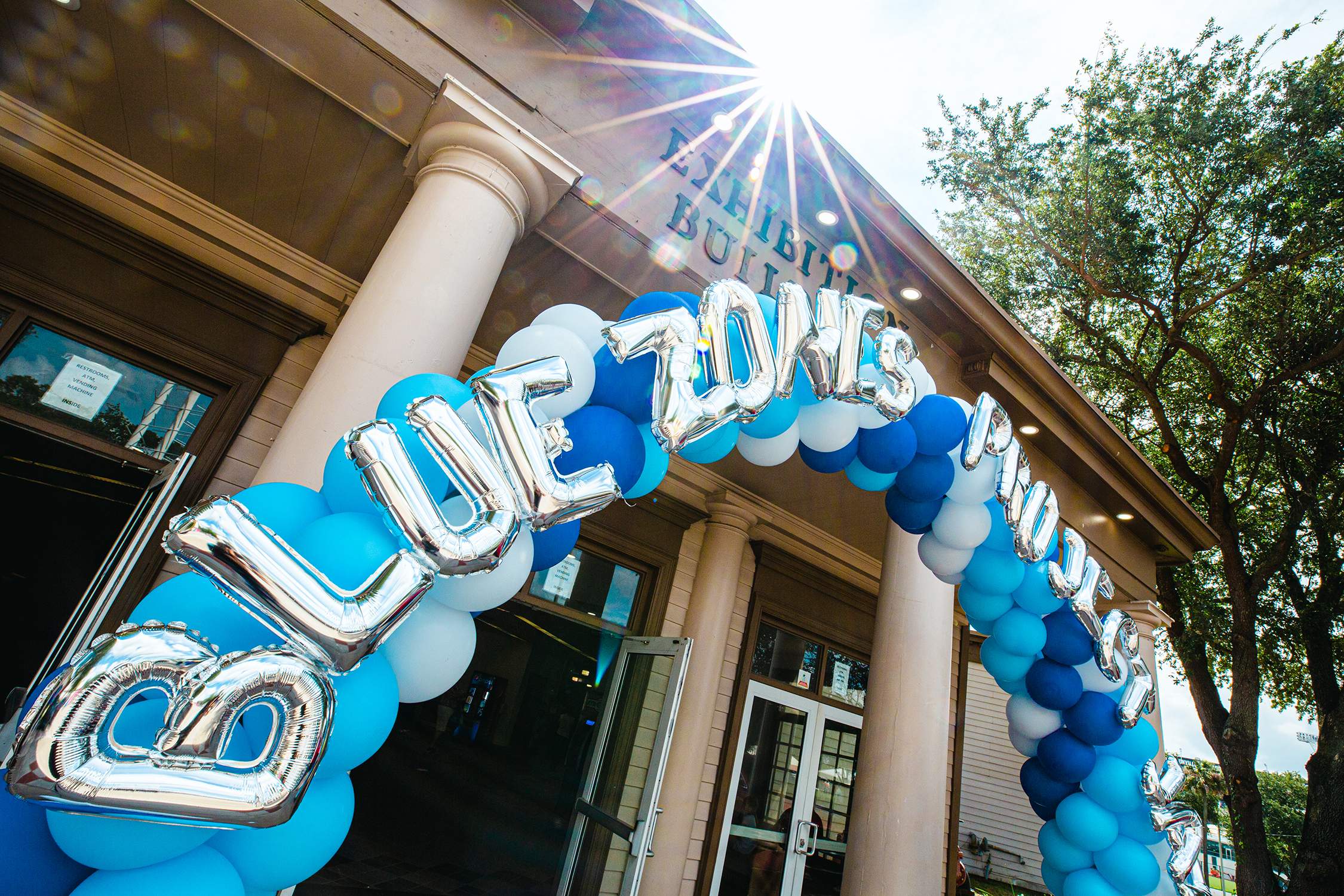 Creating a Community of Health
Initially, Baptist Health brought the project to Jacksonville in 2019. Every three years the nonprofit hospitals in Jacksonville, to include Brooks Rehabilitation, Mayo Clinic, UF Health and Ascension St. Vincent, participate in a community Health Needs Assessment (CHNA) to identify drivers that can help make Jacksonville a healthier place.
After the assessment is completed, these nonprofit healthcare systems work together to help provide solutions to the city's most pressing health needs. In the past, projects have focused on mental health or fall prevention for seniors.
According to Jessica Cummings, vice president, community engagement at Brooks Rehabilitation and a member of the Blue Zones Project Jacksonville steering committee, eighty percent of an individual's health comes from their neighborhood.
"In the current and past health needs assessments, we had seen a common thread of issues including access to healthy food, shelter, education, clean water and more, said Cummings. "The Blue Zones Project can help correct some of those issues we can't as healthcare organizations."
What is Blue Zones?
A National Geographic explorer and journalist, Dan Buettner, founded the concept of Blue Zones.
Buettner documented his findings of an 8-year longevity study for National Geographic, traveling the globe to find places where people were living their longest, healthiest and happiest lives.
He then wrote a New York Times best-selling book, "The Blue Zones—Lessons for Living Longer from the People Who've Lived the Longest."
Through his travels and research, he was able to identify nine shared traits of these longevity cultures and grouped it in four categories of Move, Right Outlook, Connect and Eat Wisely.
Out of this research, a question grew – is this replicable in other cities and communities? And the answer was yes.
Launching a Blue Zones Project in Your City
Before a Blue Zones Project launches in a city, an initial assessment takes place to measure a community's interest and enthusiasm in becoming a Blue Zone.
The assessment is completed through surveying community leadership and influencers across all the sectors including community planners and decision makers, schools, worksites, restaurants, grocery stores, faith-based organizations, civic and nonprofit groups, and media.
The study looks at several factors and answers specific questions around a city's ability to take on the project.
Questions asked of the community leaders are whether the local government ready and willing to make the changes in policy needed. Is there a need in the community to see dramatic change? Will there be support from local partners? Is the city able to support a long-term project through different leadership cycles?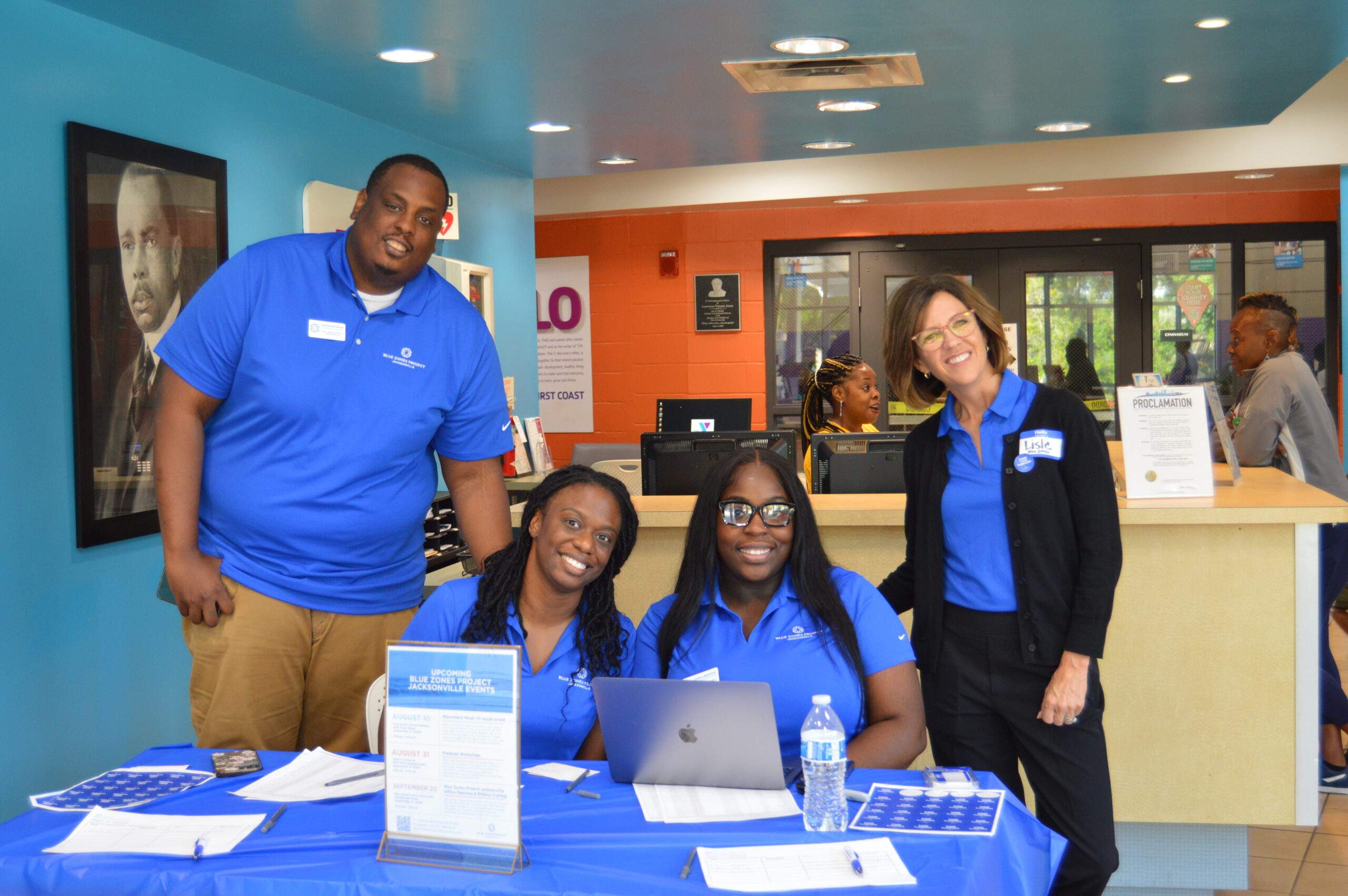 Overall Wellbeing of Jacksonville
Once the feasibility study was completed, Gallup conducted a well-being poll of Jacksonville residents to benchmark where the city stacks up overall in the nation.
The biggest areas of improvement for Jacksonville was around challenges with food security safety and connection between people.
To learn more about the Gallup poll conducted, read the project's Blueprint here.
Partnering with Jacksonville Communities
For the Blue Zones Project Jacksonville, it is important that all voices in each neighborhood/ zip code be heard.
What makes this project different from other past Jacksonville revitalization projects is its approach of working in partnership with communities. Each neighborhood is able to share and provide input on the experiences and culture that is unique to their zip code.
The overall goal is to work with people in the area to create change within the infrastructure and connections that are already in place. It is important for Blue Zones Project Jacksonville to ensure that the community's voice and participation are what shapes the project's initiatives.
To accomplish this, Blue Zones' team hosted listening sessions in communities during the beginning phase of the project. They also led door-to-door canvassing events talking to people to gain an understanding of the neighborhood, its leaders and what the residents care about.
The project will then focus on supporting resources for those community leaders to help grow the work already in progress.
"I don't want to promise a neighborhood a grocery store because I don't know if we can convince a grocery store to come into the area," said Nicole Hamm, executive director, Blue Zones Project Jacksonville. "But there might be a lot of convenience stores in the neighborhood already, so let's work with them to bring in better, healthier food options to the community."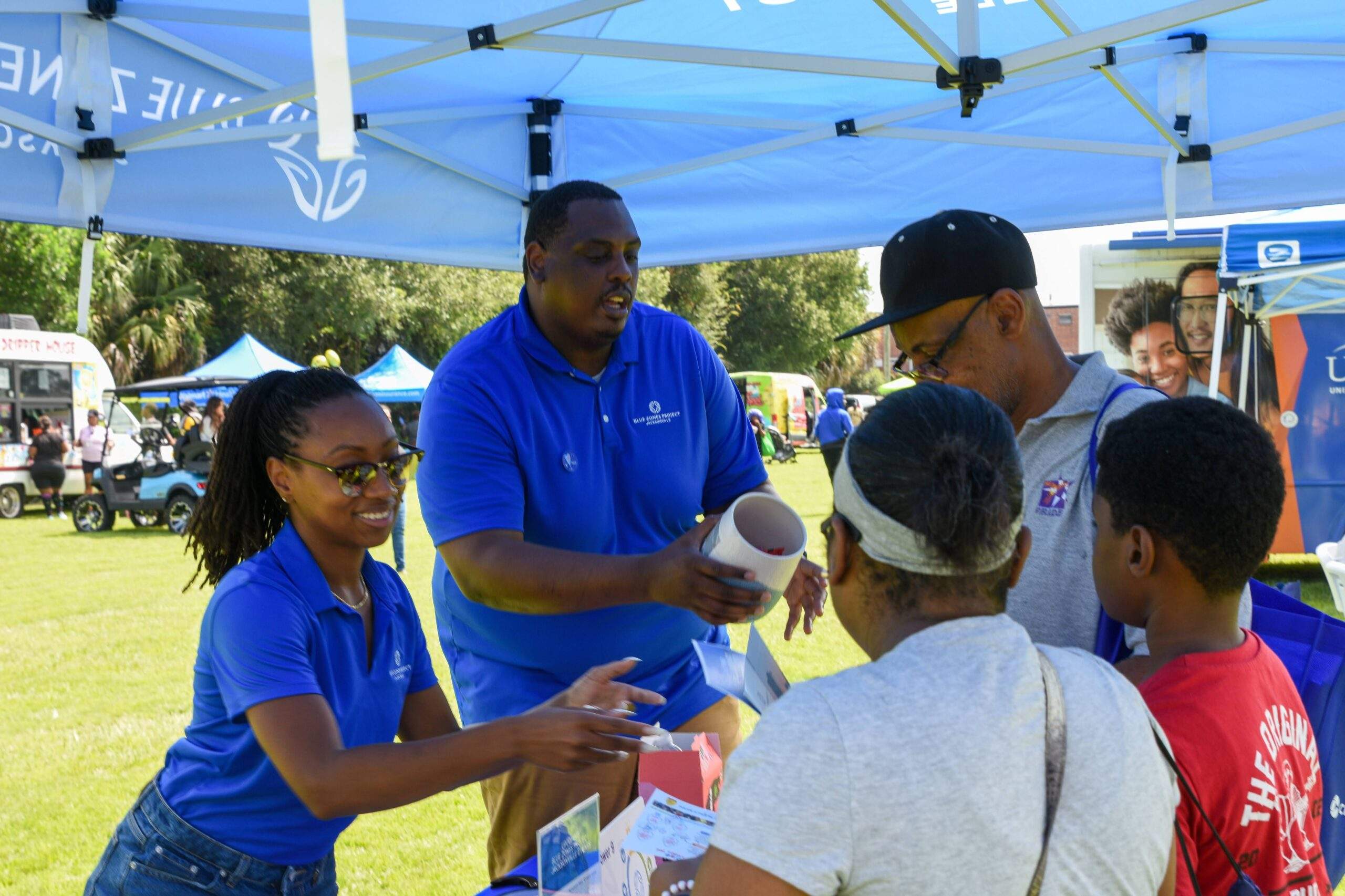 It is important for members of the Blue Zones Project local team to understand the community. Over 60% of the local team have lived in or near Jacksonville for over 20 years.
Nicole Hamm, who was selected as executive director of the project, has a strong background in supply chain management and operations around food distribution and years of nonprofit and leadership involvement in the city.
According to Hamm, The Blue Zones Project is a community wide health initiative that aims to take the existing assets of each Jacksonville community and empower them to develop healthier options and health accessibility for each area.
"Now, the people in these neighborhoods and zip codes have the option to choose something that was never available to them before," said Hamm. "They have a choice and a say at what change looks like for them."
 Areas of Focus
The project is primarily kicking off on the Northside, Westside and East Jacksonville where the need is most prevalent.
According to Hamm, different zip codes will focus on initiatives depending on community action that is already in place.
The community is responsible for identifying what actions to prioritize in their area through small workgroups called sector committees.
Sector committees are open to the public and involve various community resources such as schools, worksites, restaurants, grocery/convenience stores, youth engagement, faith-based organizations and civic/social organizations.
"We are still laying foundation and there is time for people to be a part of it so that it can continue," says Hamm. "Blue Zones will not just start drilling and force people to be a part of change they don't see as helping them."
Brooks Provides Diversity in Thought
Brooks Rehabilitation is part of the partners that funded this project for Jacksonville.
As a funding partner, Brooks serves on the steering committee where it provides a unique perspective from the other healthcare partners. The reminder that Jacksonville needs to be a city for all people, regardless of mobility and ability.
"When we are discussing initiatives and programs, Brooks is there to remind us that not everyone has same level of mobility and access to public works and transportation systems," says Hamm.
When accessibility issues, such as walkways or sidewalks are discussed, not all stakeholders may be considering that a large population of people with walkers will be accessing these public areas or that there is a need for these public areas to be more wheelchair accessible.
According to Jessica Cummings, Brooks will help shape and advocate the policy changes needed to make Jacksonville more inclusive for its population with disabilities and provide information and support.
"We want to make sure that we are not ostracizing a segment of residents because of something that happened to them or because they were dealt a different card," said Hamm. "Brooks reminds us of that and help make activities, programs and events feel more accessible for everyone in the community."
Understanding the Past for a Better Future
Jacksonville has been part of a few different revitalization projects over the years with many of them ramping up initial excitement but then often fading when it comes time to move forward.
Part of the Blue Zones Project's work is to analyze why some of the previous initiatives did not work in Jacksonville.
"Jacksonville is skeptical because we start a lot of things that never go anywhere, said Hamm. "We need to prove ourselves. Until we get the restaurants, schools and communities on board, we understand the skepticism."
Lessons already learned from the past, according to Hamm, are do not overpromise, listen more and invite more members of the community to be part of the change.
The Blue Zones Project Jacksonville is committed to being transparent – especially when it comes to the data gathered and how the project works.
All members of the public can view the Gallup data on its YouTube channel and the community blueprint, strategic plan, is available on their website for the public to review.
Hamm and her team, over the next five years, are determined to work with the community to help create a place all residents can feel a part of and be proud.
The biggest takeaway take away from the Blue Zones Project that the Jacksonville community can expect, says Hamm,
"You deserve to have a great place to live that gives the opportunity to live well"
Learn More
If you are interested in learning more or participating in Blue Zones Jacksonville events and workshops, visit bluezonesprojectjacksonville.com.