Bone Health: Tips to Build and Maintain Strong Bones While at Home
Clinical Expertise
---
May 16, 2020
This blog post was written by one of our outpatient clinicians. All Brooks outpatient locations are currently open and we are also accepting telehealth appointments. Please call our Central Intake Unit at (904) 345-7277 (option 3) to schedule your telehealth visit.
As women age and then go through menopause, questions arise about what vitamins can be taken or exercises done to promote strong healthy bones and prevent osteoporosis. Joint degenerative changes increase after 40 years of age, and specifically related to the postmenopausal woman, bone mineral density falls at a rate of 1% per year. Significant decreases in estrogen related to menopause can lead to bone loss. Adequate amounts of calcium and vitamin D are recommended to promote good bone health and to aid in the prevention of osteoporosis. Vitamin D assists in calcium absorption in the gut and is needed for bone growth and bone remodeling. The National Osteoporosis Foundation (NOF) recommends that adults 50 years of age and older need 1,200 mg of calcium and 800-1,000 IU of vitamin D daily.
In addition to vitamin supplements, dietary intake and lifestyle are two important modifiable factors that can impact bone health and risk for osteoporosis. It is recommended to not smoke or drink alcohol in excess (more than two drinks per day). Foods that are among the best sources of vitamin D include flesh of fatty fish and fish liver oils. Within the American diet, fortified foods provide the most vitamin D with the most common being milk. Natural sources rich in calcium include milk, yogurt and cheese, and non-dairy foods, cabbage, kale and broccoli.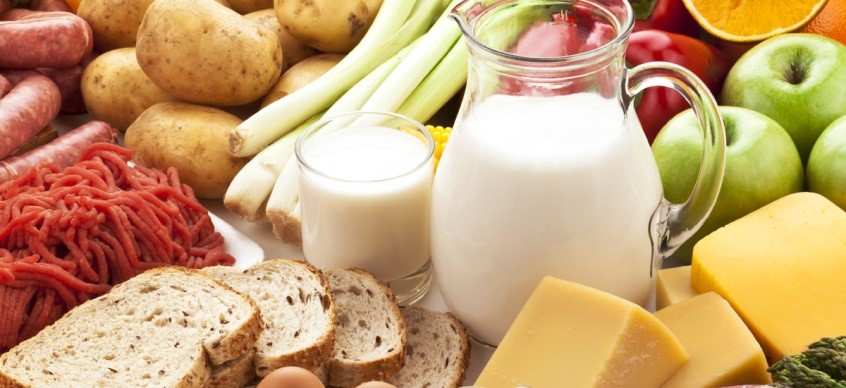 I educate my patients and clients on the Dietary Guidelines for Americans for a well-balance diet along with the recommended dietary allowances (RDAs) for vitamin D and calcium. If someone is concerned they may have a vitamin D deficiency or already has been diagnosed with osteopenia or osteoporosis, I would advise a consultation with their primary care physician. Also, depending on certain dietary restrictions or gastrointestinal disorders someone may have, a consultation with a registered dietician or nutritionist would be appropriate.
Along with dietary wellness, regular weekly exercise is of utmost importance. Osteogenic physical activity is recommended to promote good bone health and to aid in the prevention of osteoporosis. This can include weight bearing, resistive and impact exercise on a regular basis (two to four times per week) which can preserve and increase bone density. In addition to weight bearing and strength training exercise, balance and postural exercises are suggested.
Use the hashtag #WeAreBrooks to show us how you are staying active or working out from home!