Brain Injury Patient Gets a Fresh Start In the Kitchen
Patient Experience
---
Mar 5, 2015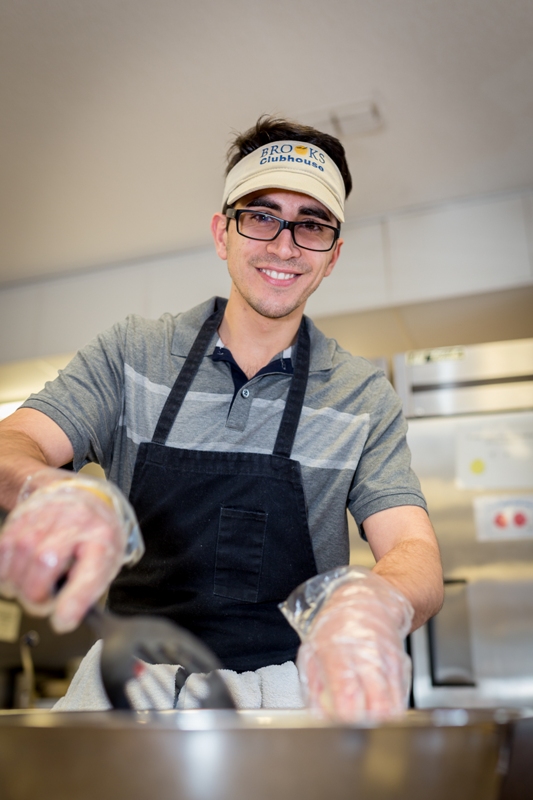 Jimmy Giancola was snowboarding with friends, just six weeks away from graduating from the Culinary Institute of America in New York, when suddenly his world went black. His day of relaxation took a turn for worse when he lost control of his snowboard and barreled into a concrete barrier.
Jimmy's injuries were life threatening; he sustained multiple fractures and worst of all- a severe traumatic brain injury. When he woke up from an extended coma, he could not talk, or walk and he had no memory from previous years. He also had no recollection of his training and reported he could not name one fruit, vegetable or cooking utensil.
Finding the next step
After completing his formal inpatient and outpatient medical rehabilitation in New York, it was apparent that Jimmy was far from ready to re-enter his culinary training program, nor return to any level of employment. Jimmy's options were limited for continued brain injury rehabilitation. That was until he found the Brooks Clubhouse for people with traumatic brain injuries. According to a study published in the Journal of Head Trauma Rehabilitation, approximately 40% of individuals hospitalized with a TBI had at least one unmet need for services one year after their injury. Among the most frequent unmet needs was improving necessary job skills.
The Brooks Clubhouse was perfect for Jimmy because not only did a master chef oversee the culinary program, he too had sustained a severe traumatic brain injury. Jimmy thrived while visiting the Clubhouse, one of only 24 facilities of its kind in the world, and his family decided to relocate to Jacksonville so he could continue benefitting from the programs offered there
Reigniting a passion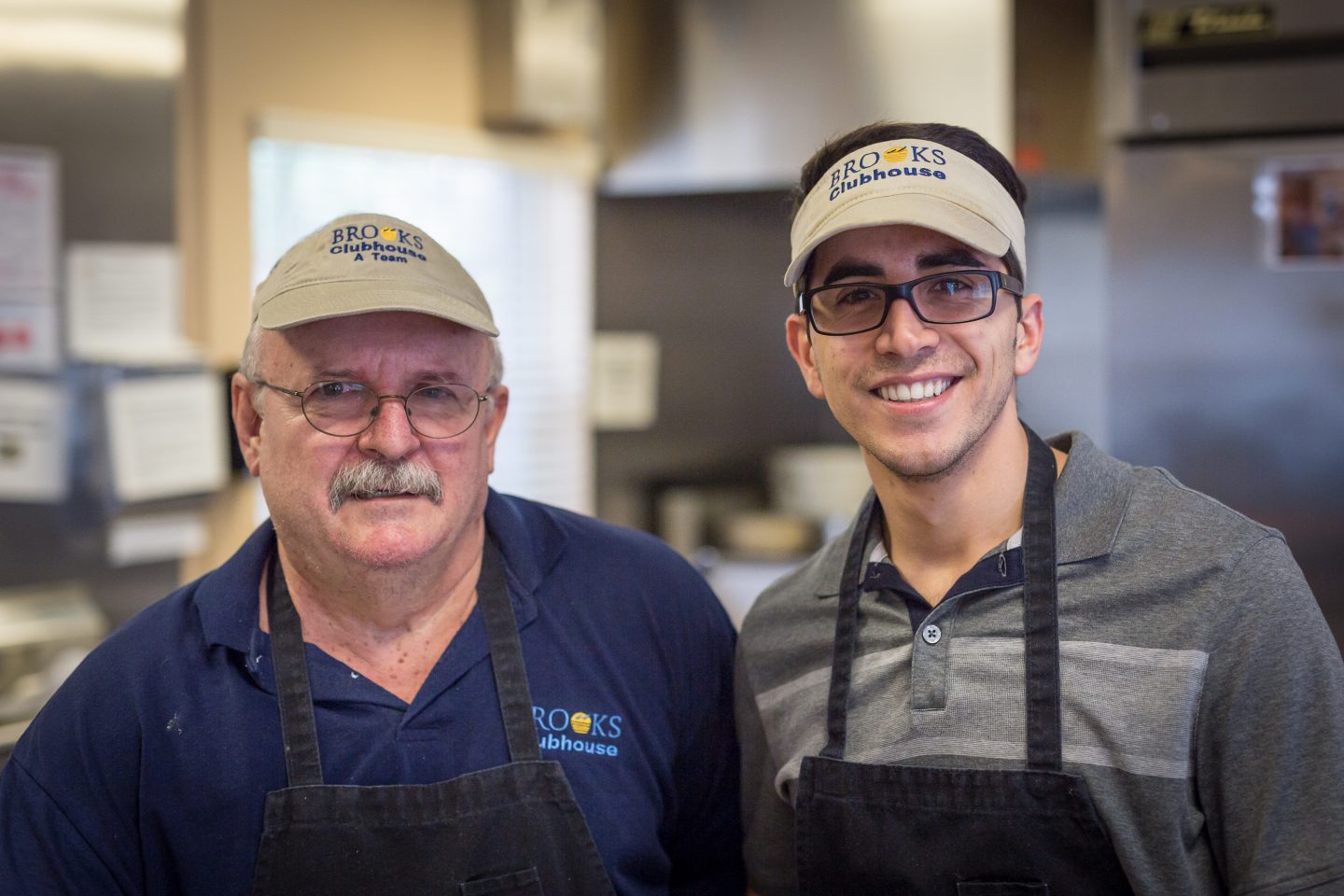 Jimmy worked hard under the direction of Chef Mike Mitchell and he began re-learning the skills he once knew so well. "Mike is a great man," Jimmy said. "He inspired me at a time when I had no hope." Jimmy says that Mike helped him get the "memory of cooking back." When he first started at the Clubhouse he had no idea what food really was and, even if he did, he could not articulate it.
Jimmy is a determined young man that has faced, and continues to face, many challenges associated with a traumatic brain injury, however he takes his work in the kitchen very seriously. Mike helped Jimmy regain cutting skills, food preparation skills, and worked with him on proper kitchen etiquette. " He was trained professionally at the Culinary Institute of America and he is re-learning professionalism here at the Clubhouse." Mike said.
Jimmy's hard work and determination landed him a position with a well-known, food service company that caters to the Brooks Bartram Park assisted living facilities. A dream come true for Jimmy, who once thought he would never work in a kitchen again. "I love cooking, I have a smile on my face the entire time; it just makes me happy," Jimmy said.
Learn more about the Brooks Clubhouse.