FHCA Nurse of the Year: Valencia Henderson
Beyond Magazine
---
Feb 11, 2021
This article was originally published in our Fall 2020 Issue of Brooks Rehabilitation Beyond Magazine. Subscribe online.
The Florida Health Care Association (FHCA) named Valencia Henderson, RN, as their Nurse of the Year for 2020.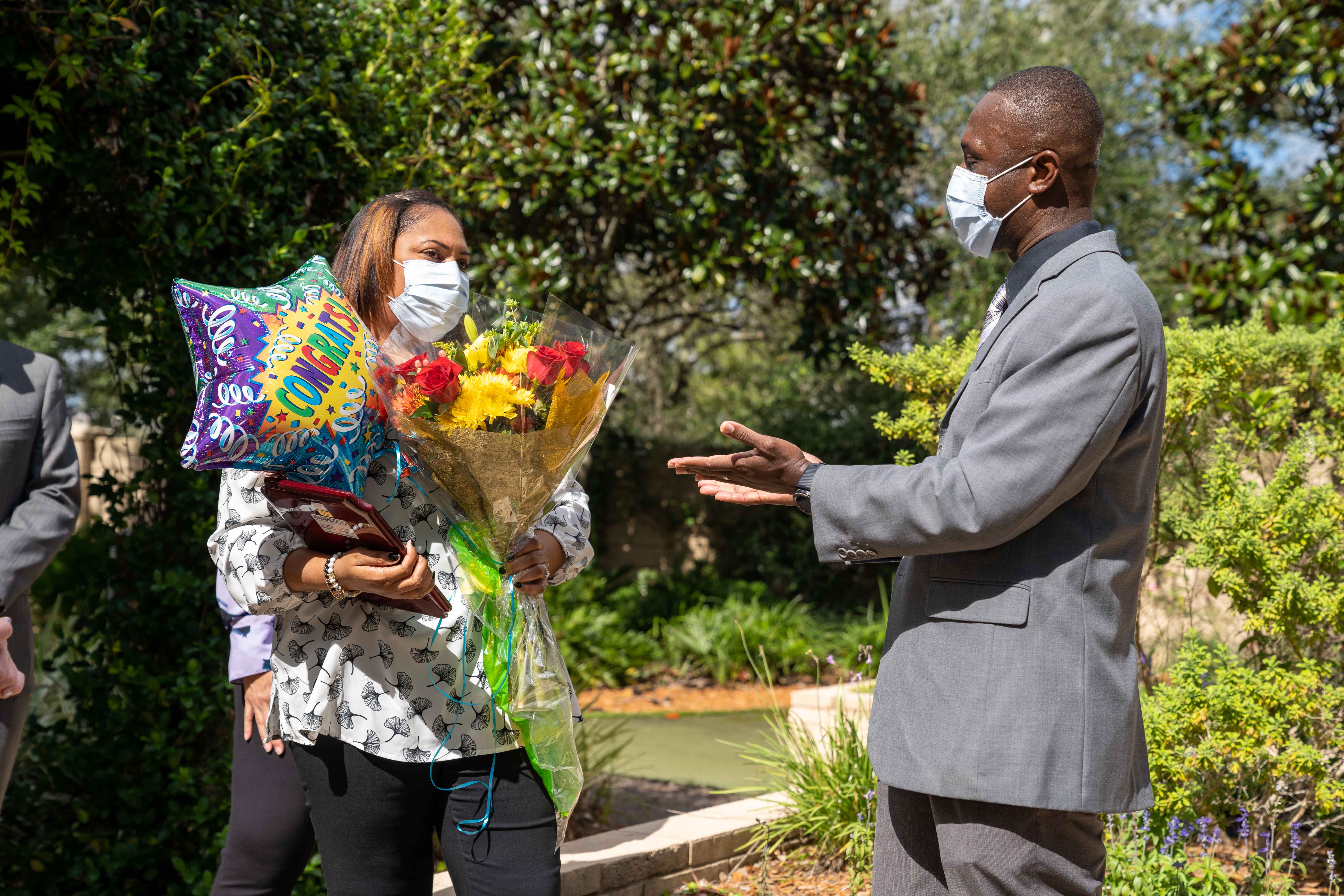 The awards recognize nurse leaders who show professional excellence in their day-to-day performance; acknowledge the value of the nursing profession; demonstrate the contributions that nurses make to quality care; and promote long-term care nursing as a specialty.
Ms. Henderson has worked in long-term care for 16 years and is currently the Assistant Director of Nursing (ADON) for one of Brooks Rehabilitation's skilled nursing facilities, University Crossing. "Valencia's passion is caring for those who need help and she loves to see her patient leave feeling better than when they arrived," said Andy Andre, Administrator for University Crossing. "Valencia helps the patients create a sense of peace and routine. She is able to learn about them as individuals and create a bond with them and their families. She is truly dedicated to the people she serves and is a great asset to our team."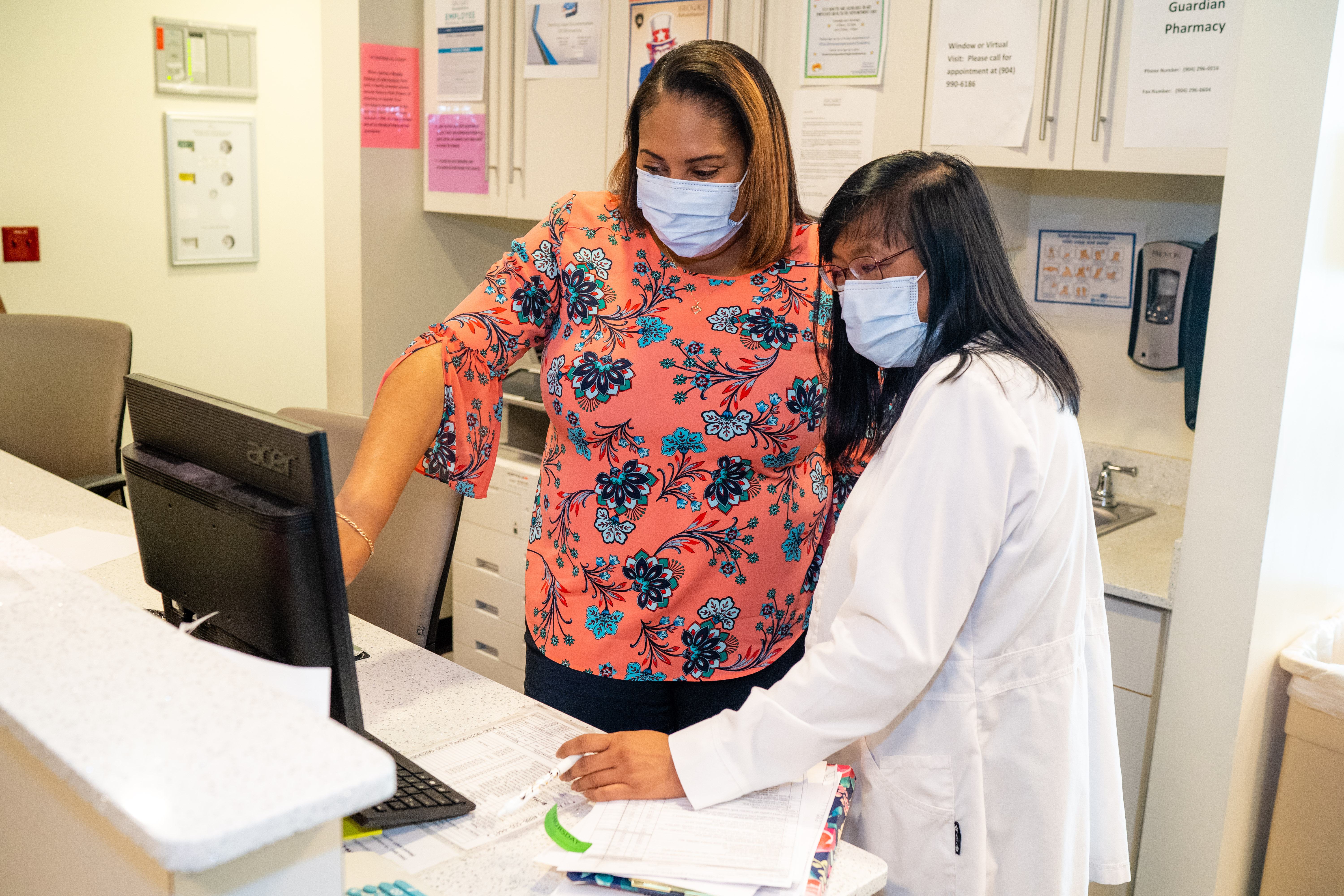 Ms. Henderson has been instrumental in reducing falls, re-hospitalization and in-house acquired pressure ulcers at University Crossing. Educating the nursing staff was her top priority in an effort to reduce falls with and without major injury. Last year, University Crossing reduced their fall index significantly by 75 percent through educating and reeducating nursing staff on proper procedures for low/high fall risk patients. Ms. Henderson took her time to meet with the nursing staff to identify barriers towards compliance and took a coaching approach to fall reduction compliance.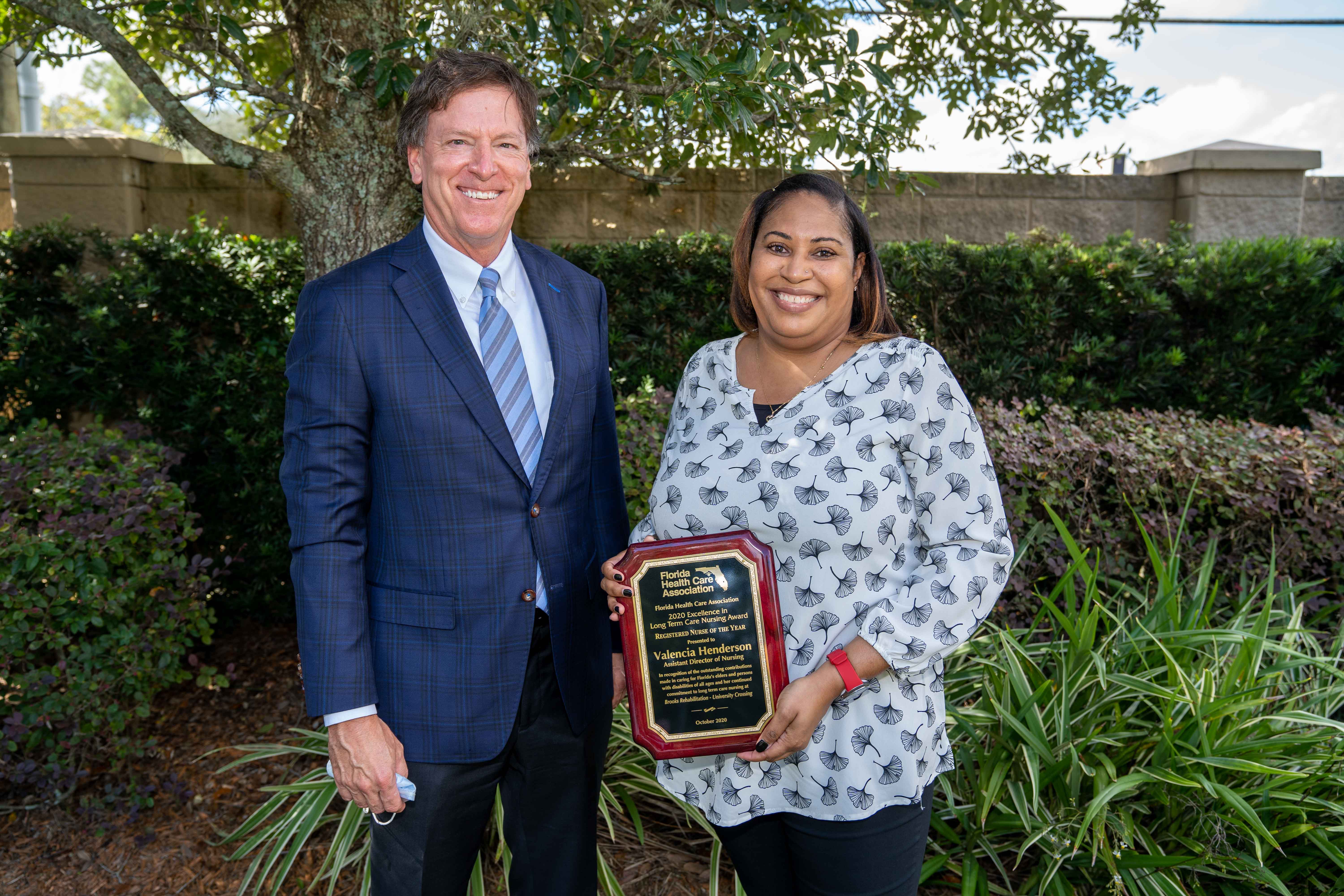 Ms. Henderson is on a committee that focuses on reducing in-house acquired pressure ulcers. Her involvement helped the facility reduce ulcers by 80 percent this year. Ms. Henderson also established a weekly meeting with the medical director to identify the causes of re-hospitalizations and work to avoid future similar causes.
These efforts led to the facility's recognition and qualification for AHCA National Quality Award and Joint Commission Accreditation.
Congratulations, Valencia!