From Courtroom to Classroom: Clinician's Testimony Inspires Textbook
Clinical Expertise
---
by John Weidner | Aug 21, 2015
Brooks Geriatric Residency Director Jackie Osborne, PT, DPT, GCS, CEEAA is using an unexpected appearance in court as inspiration for a new textbook.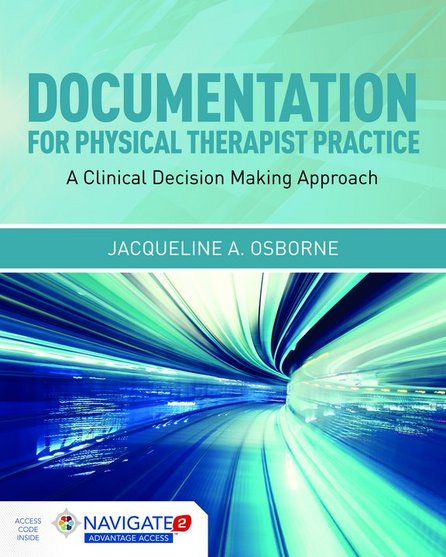 Early in Jackie's physical therapy career, she was subpoenaed to be an expert witness in court for a patient whose motives for physical therapy were questioned. As the physical therapist, that meant Jackie's documentation would also be questioned. She panicked.
Did she follow all rules and regulations? Did she perform a thorough enough evaluation? Did she write all that she was supposed to write? It all turned out fine and there were no issues identified to question the care she provided to her patient. However, from that point on, she viewed documentation as significantly as any other decision in physical therapy.
Knowing Jackie's passion for the subject, a USF colleague, Marilyn Moffett, PT, DPT, GCS, PhD, reached out to Jackie in 2012 and asked her to co-author a book with her. Dr. Moffett was preparing to teach a physical therapy class and didn't like any of the five text books available at the time. She decided they needed to write their own. The demands of Dr. Moffet's new job quickly eclipsed her writing time, so Jackie decided to continue the book on her own.
Three years later, and Documentation for Physical Therapist Practice: A Clinical Decision Making Approach is now published.  The textbook is intended for an audience with a range of experience. It can be useful for PT students as well as seasoned clinicians, with its examples of clinical scenarios indicative of real-life situations.
"The premise is to approach documentation from a clinical decision making standpoint. It shouldn't be a burdensome chore that requires following a boring rule book. This book tries to provide an ethical thought process with decision making algorithms for how to document effectively," said Jackie. "Documentation is part of a good clinical practice. It supports your license, getting paid, and everything you are doing for you patients," she continued.
The textbook is available on the Jones & Bartlett Learning website now and for pre-order on Amazon.com.