Journey to Stroke Recovery: Ray Forsythe
Patient Experience
---
by John Weidner | May 15, 2015
Ray Forsythe has an impressive resume: Lineman for the Cincinnati Bengals, NFL Amsterdam, Orlando Predators and manager of several successful car dealerships. At the age of 42, Ray added Stroke Survivor to that list.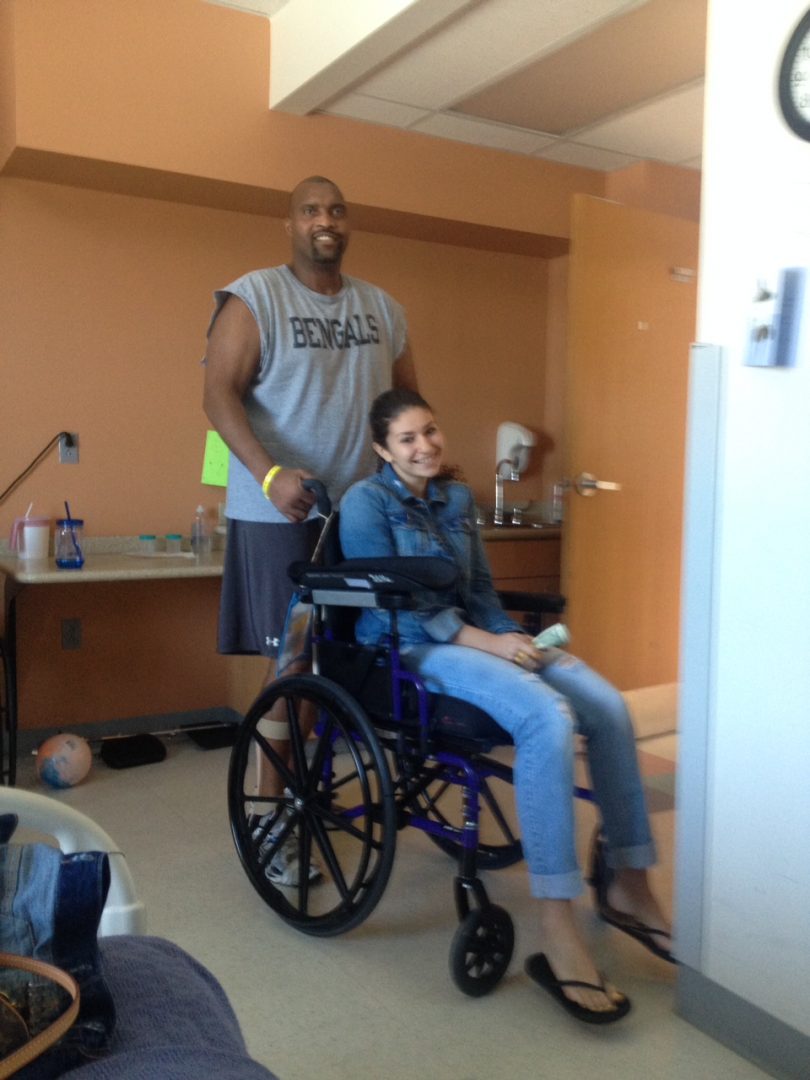 On February 7, 2015, this loving husband and father of five was at an Orlando mall with his family. Ray and his son Hawke were on their way to an eye exam. As Ray was handed a clipboard to fill out paperwork, he couldn't move his right arm. His son asked, "Dad, are you ok?" Ray wasn't sure.
He went to the food court to eat some carbs, which always makes him feel better. But he got worse. His daughter joined him at the food court and he asked her to walk him to the car. By that point, he couldn't move his right leg.
He called his wife Doreen who came to the car and asked him to repeat a simple phrase. Doreen, a nurse, looked at him and said "Ray, you're having a stroke." That was the last thing he remembered that day.
Ray had a hemorrhagic stroke in his central brain stem. Doctors told Doreen that there wasn't a lot they could do. If he survived, he might regain some use of his leg, but he would never use his arm or speak again.
But Ray is a competitor, and you can't keep him down. Ray's cousin Jeff had been to Brooks Rehabilitation in Jacksonville and highly recommended that Doreen send Ray there. A week after his stroke, Ray was transferred from Orlando to Brooks where he finally started to wake up. Ray was unable to stand, walk, or even talk when he first arrived. His therapists immediately began the process of helping him do those things again.
"In the NFL, I had 10 working fingers, 2 working arms and 2 working legs. After my stroke, I didn't. This is much harder".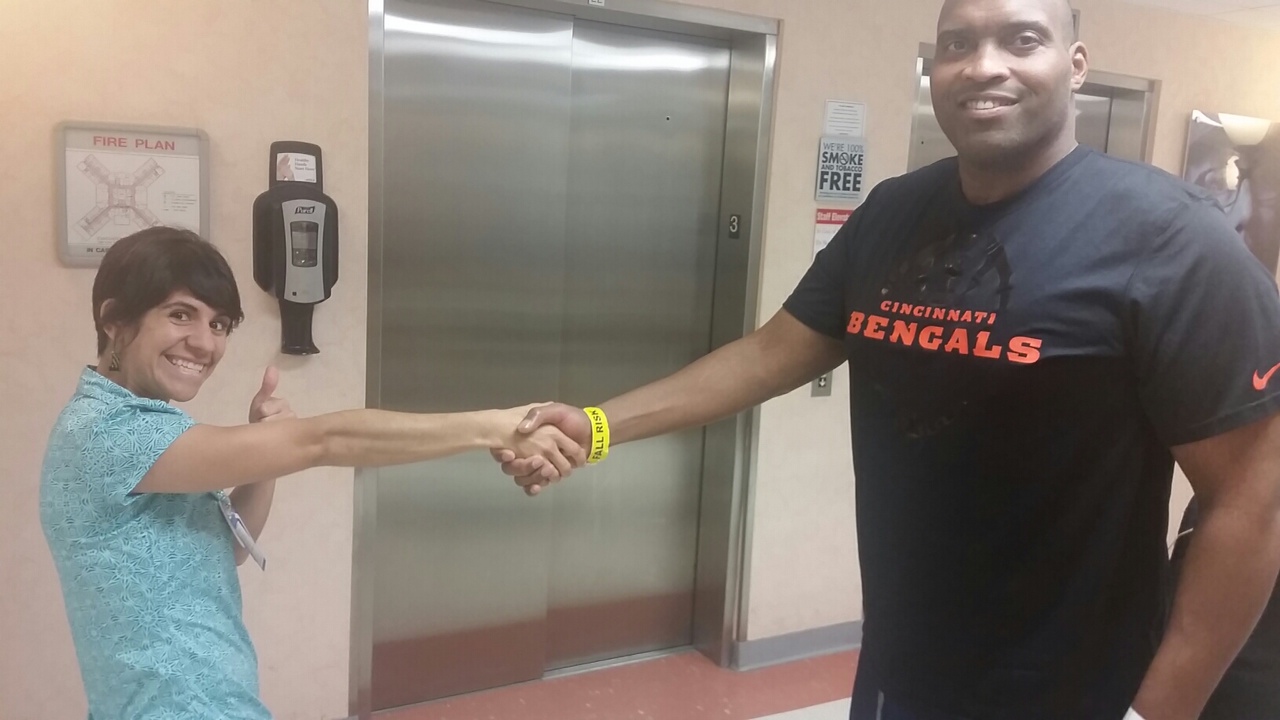 As he started to see signs of improvement, he pushed himself even harder. He spent as much time as he possibly could using the equipment and working out. By the time he was ready to go home eight weeks later, Ray was walking and talking.
Ray jokes about visiting the neurosurgeon who told his wife he may never recover. "I want to walk in his office and say 'Hey, look at me now!'" It wasn't easy and he still has continued therapy, but he's made so much progress. Ray was asked once by a young therapy student "You played in the NFL and you're used to training. How hard is this for you?" Ray responded "In the NFL, I had 10 working fingers, 2 working arms and 2 working legs. After my stroke, I didn't. This is much harder".
May is National Stroke Awareness Month. To learn more about our comprehensive stroke recovery services, please visit our Stroke Page.