Osseointegration Helps Patient Reach Her Goals
Patient Experience
---
Feb 2, 2023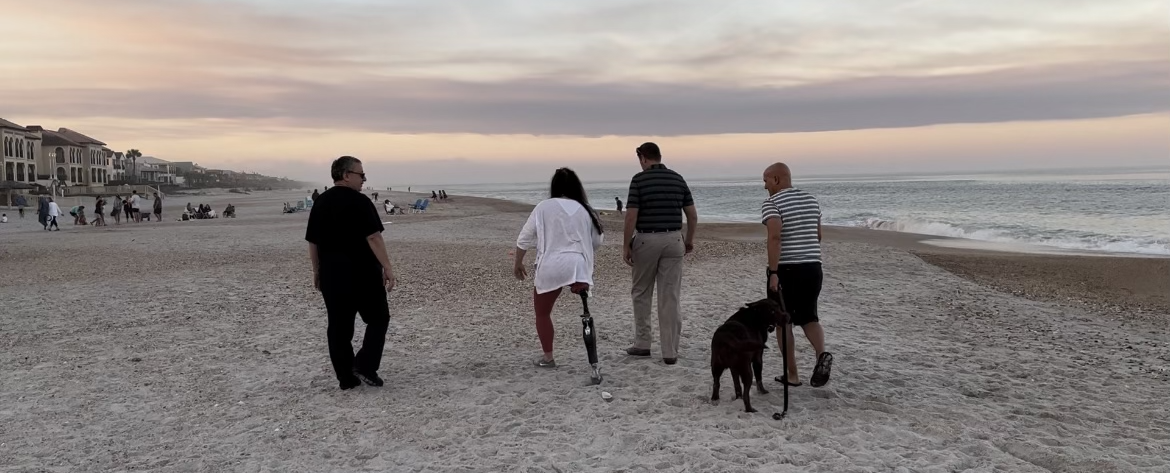 In 1983, Mary Shalz had her leg amputated due to cancer. As technology advanced, so did her prosthetics. But they were never quite comfortable and she preferred using crutches.
In 2020, her prosthetist, Geoff Hemmen, asked if she'd be interested in a new option – osseointegration. Osseointegration surgery involves inserting a metal implant into the bone of the amputated limb, which then attaches directly to a prosthesis.This would eliminate some of the issues Mary was having with her socket and prosthetics.
In July and October of 2021, Mary became the first patient at Mayo Clinic to have the osseointegration surgery. She then began working with Howard Weiss, DO, and Steve Pompilio, PT, at Brooks Rehabilitation. "I had 39 years of bad habits to correct. But the compassion and dedication Steve and Dr. Weiss give to their patients is amazing. They are 100% all about the patient and their needs. Even now, I still hear Steve's voice in my head all the time telling me how to do things correctly," said Mary.
Mary lives near the beach and would frequently go with her crutches because going with her prosthetic was not feasible. Her goal with her new implant was to walk on sand. Dr. Weiss, Geoff and Steve made that happen. "I knew it would be better but I didn't realize it would be that easy and that comfortable. This whole process has been even better than I imagined."