Program Highlight: Home Health and Custom Care
Beyond Magazine
---
Feb 3, 2021
This article was originally published in our Fall 2020 Issue of Brooks Rehabilitation Beyond Magazine. Subscribe online.
Brooks Rehabilitation – Bringing Medical and Caregiving Services into Your Home
Northeast and Central Floridians can see the physical presence of Brooks Rehabilitation's rehabilitation hospital, skilled nursing/assisted living facilities or more than 40 outpatient clinics throughout our region. Yet, there is a less visible – but equally important – location where Brooks health professionals deliver care: inside thousands of homes. Brooks Rehabilitation Home Health serves more than 8,500 patients a year, while Brooks Rehabilitation's Custom Care division provides more than 134,000 hours of personal and companion care services annually.
For those not completely familiar with the services, terms like "home care," "home health" and "in-home medical care" can be confusing, especially given that there are no set definitions and some organizations use the words interchangeably. By setting up two specialty divisions, Brooks has eliminated the confusion while providing a continuum of care and range of services unmatched in the industry.
Home Health – "Doctors Orders"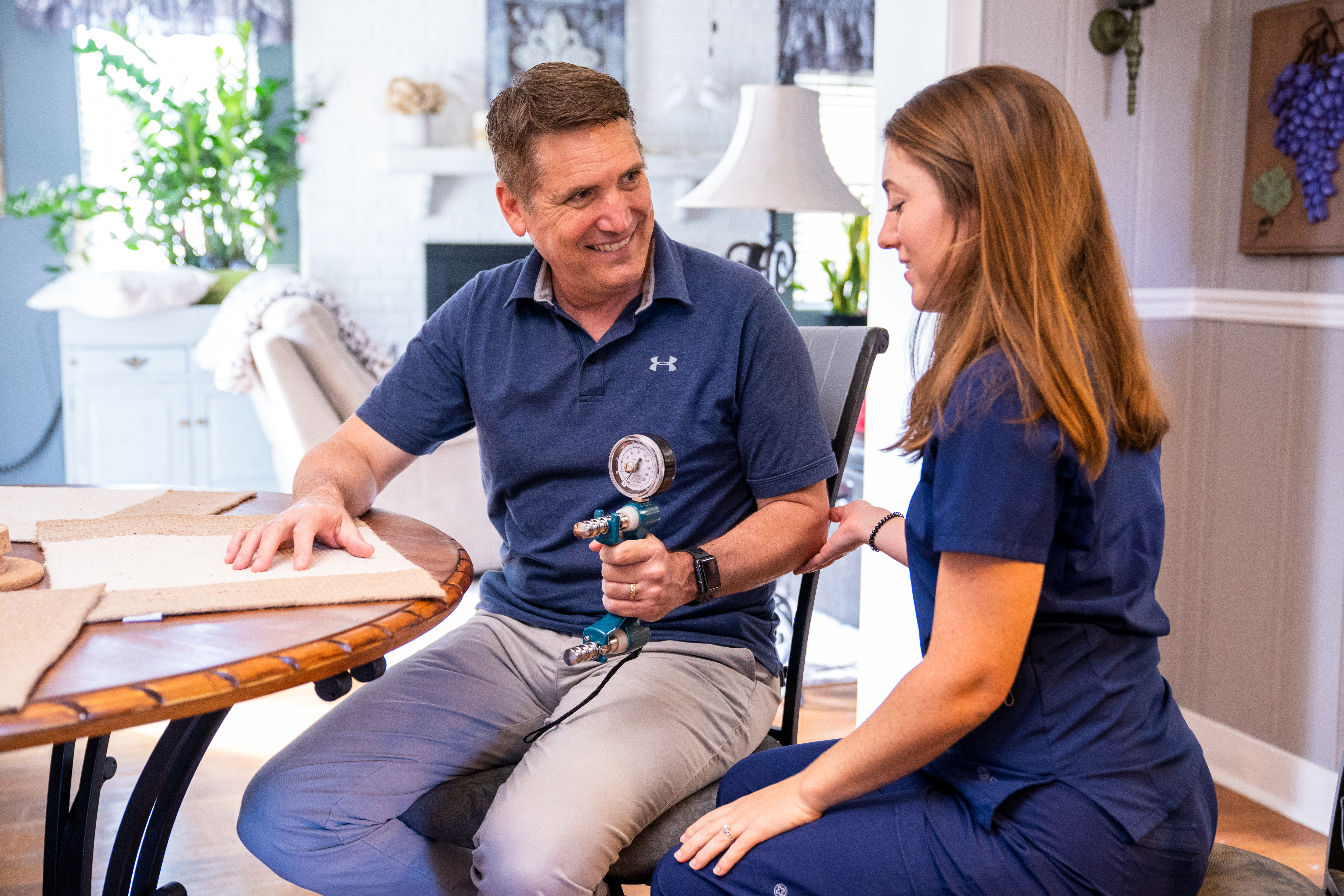 "Brooks Rehabilitation Home Health provides a wide gamut of skilled, professional medical services performed in a patient's home under the order and direction of a physician," said Adam Hoffman, director of rehabilitation for Brooks Rehabilitation Home Health division. Hoffman has a master's degree in physical therapy and his COS-C, a certification on the rules and regulations for Medicare patients admitted to home health. "Brooks Home Health medical services include those performed by registered nurses (RNs), licensed practical nurses (LPNs) and certified nursing assistants (CNAs) as well as those from licensed therapists – physical, respiratory, speech and occupational. Home Health can also include social workers as necessary."
Because it is ordered by a physician, Brooks Home Health is generally covered under employer-provided or private insurance plans, as well as most Medicare plans. Hoffman reiterates the points of medical necessity and physician's direction. "It's a misconception that home health services are provided because a patient is 'unmotivated' or that it's inconvenient for them to get to an office or outpatient site," said Hoffman. "The goal throughout the medical industry is to get patients out of hospitals and skilled nursing facilities and back to their homes as soon as it is feasible. However, these patients may still have medical conditions and/or safety issues that keep them homebound and make getting to regular appointments or treatments almost impossible. For example, a person is well enough to go home from the hospital but needs physical therapy due to being a serious fall risk. You don't want that person falling – and ending up back in the hospital – by the mere act of trying to get to their physical therapy.
The physician understands this and orders home health therapy. Used in this way, Brooks Home Health is also less expensive than remaining at a facility and safer than traveling for care." Hoffman stresses the safety factor when providing home health. "Are there allergens in the home of a respiratory patient? Are there stairs in the home of a patient receiving physical therapy for balance? Our professionals get to see the home environments our patients are dealing with in their day-to-day lives. We can adjust therapy and make other recommendations to help ensure the best possible recovery."
Hoffman notes that while most people may think of Home Health as being for the elderly, this is not the case. "We see the whole spectrum of patients and needs," said Hoffman. "Young construction workers injured on the job; people of any age who have suffered strokes or brain injuries; those needing wound care; seniors with Parkinson's disease or other chronic conditions. A differentiator for our Home Health is Brooks' commitment to highly-educated and experienced medical providers using innovative technology. We're able to handle it all."
Custom Care – "Peace of Mind"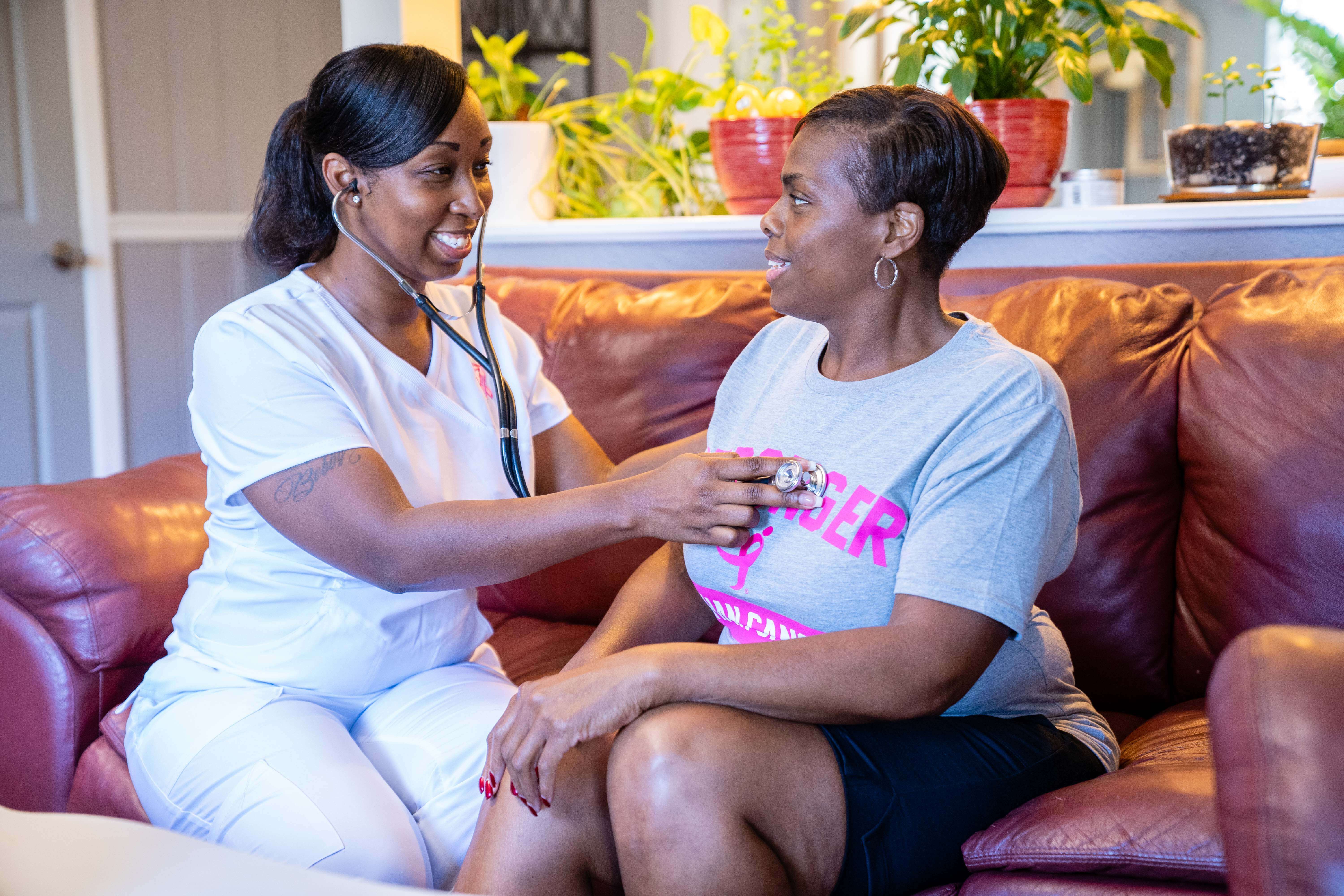 "Brooks Rehabilitation Custom Care offers high-quality, non-medical caregiving services that give needed assistance and peace of mind to patients and their families," said Kelly Wells, Director of Operations for Brooks Rehabilitation Custom Care division. "Our care services include assistance with personal hygiene and daily living needs; medication reminders; meal preparation; movement and mobility; light housekeeping and laundry; transportation, family respite care; and – often most importantly – companionship and just having someone there."
While such caregiving services may be recommended by a physician, they are not covered under insurance as a physician's order. Therefore, this type of care is usually paid for out-of-pocket by the patient or the patient's family. (There are specific opportunities for coverage through the U.S. Department of Veterans Affairs (VA) and from Medicaid waivers, and many long-term care policies will reimburse the policy holder.) Even with out-of-pocket being the norm, Wells explains some important differences in pricing between Brooks and other caregiving providers. "Most other organizations will charge different rates for different types of services and require minimum daily and/or weekly shift hours," said Wells. "Brooks Custom Care rates are competitive and there are no minimum shift requirements. If you only need us there one hour a week, we can accommodate you."
Brooks caregivers are all either certified nursing assistants (CNAs), who undergo coursework, testing and licensing, or home health aides (HHAs), who undergo coursework and a certification process. "Our caregivers have specialized training, receive continuing education and are constantly supervised," said Wells. All Brooks CNAs and HHAs are employees, another important difference from some other organizations, notes Wells. "As Brooks employees, our CNAs and HHAs are covered under our bonding, insurance, supervision and quality assurance. You know you're getting a dedicated and compassionate caregiver."
Home Health and Custom Care – A Special Responsibility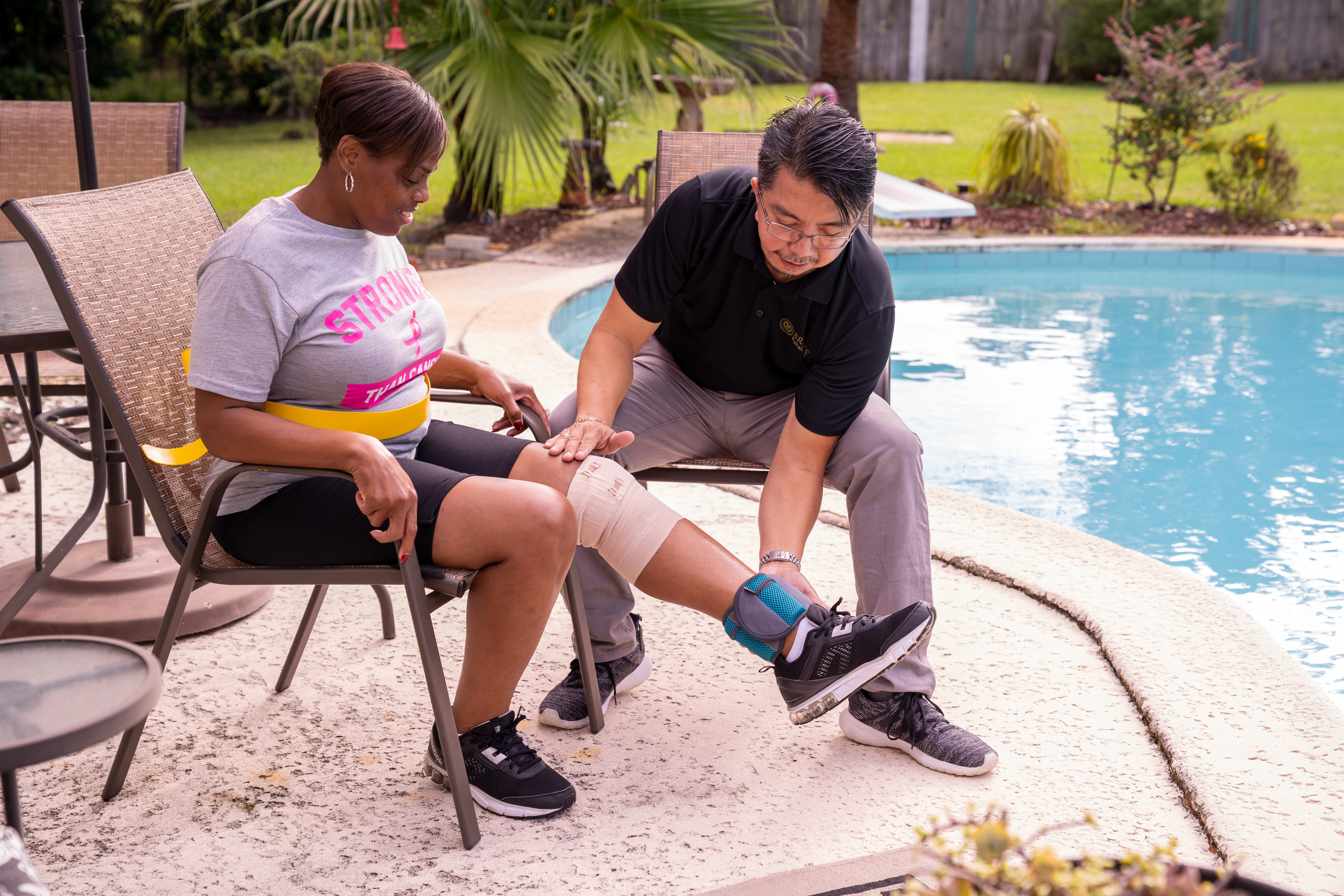 It's not unusual for a patient to use both Home Health and Custom Care, either concurrently or as needs shift and change. Both Adam Hoffman of Home Health and Kelly Wells of Custom Care say that serving in the homes of patients is a special responsibility, one in which bonds – even friendships – form between the professionals and their patients. "When I need to inform one of our patients that their CNA is ill or otherwise unavailable for a shift, and offer a replacement, they are often much more concerned about the CNA than themselves," said Wells. "They'll tell me, 'Don't send anyone else, just tell her to get better and I'll see her next time.' This, sometimes more than anything, tells me that the match of caregiver and patient is strong and working well." Hoffmann agrees. "We are guests in their homes," said Hoffman. "We get to know them – understand how they live, hear their stories, see the pictures on the wall – and we often become 'part of the family.' It is a real privilege."
Brooks Rehabilitation Home Health and Brooks Rehabilitation Custom Care are American Health Care Association (AHCA) Certified Agencies, and are licensed, bonded and insured.