The Kindness of Strangers
Culture
---
Feb 25, 2016
Twelve year old Julieann Crisp is ready and willing to try anything.
She tries not to let the fact that she was born with spina bifida slow her down.  When her teacher, who also has spina bifida, told her about the Brooks Adaptive Sports and Recreation Program, Julieann and her
family were all in.
Julieann began by rowing alongside her teacher about a year ago.  She now plays power soccer, does archery, and other special events like trap shooting and horseback riding.  Her mom Tina and dad Jeff both volunteer with the ASRP. One of Julieann's favorite activities is cycling. The ASRP group goes handcycling on the Baldwin Trail on Thursday mornings. However, as is typical of 12 year olds, Julieann is in school on Thursday mornings and unable to go.
But a few months ago, something special happened for Julieann that she only just discovered. The Rotary Club of Orange Park approached Brooks about being the beneficiary of their BirdieBall Tournament. As their motto, "Doing Good in Clay County" suggests, they wanted to help give back to a local community partner.  They chose the Brooks ASRP.  Their goal was to help a child in Clay County get equipment to help them enjoy life.  After a few discussions with the Brooks team, they decided to purchase a handcycle. Julieann was the perfect recipient.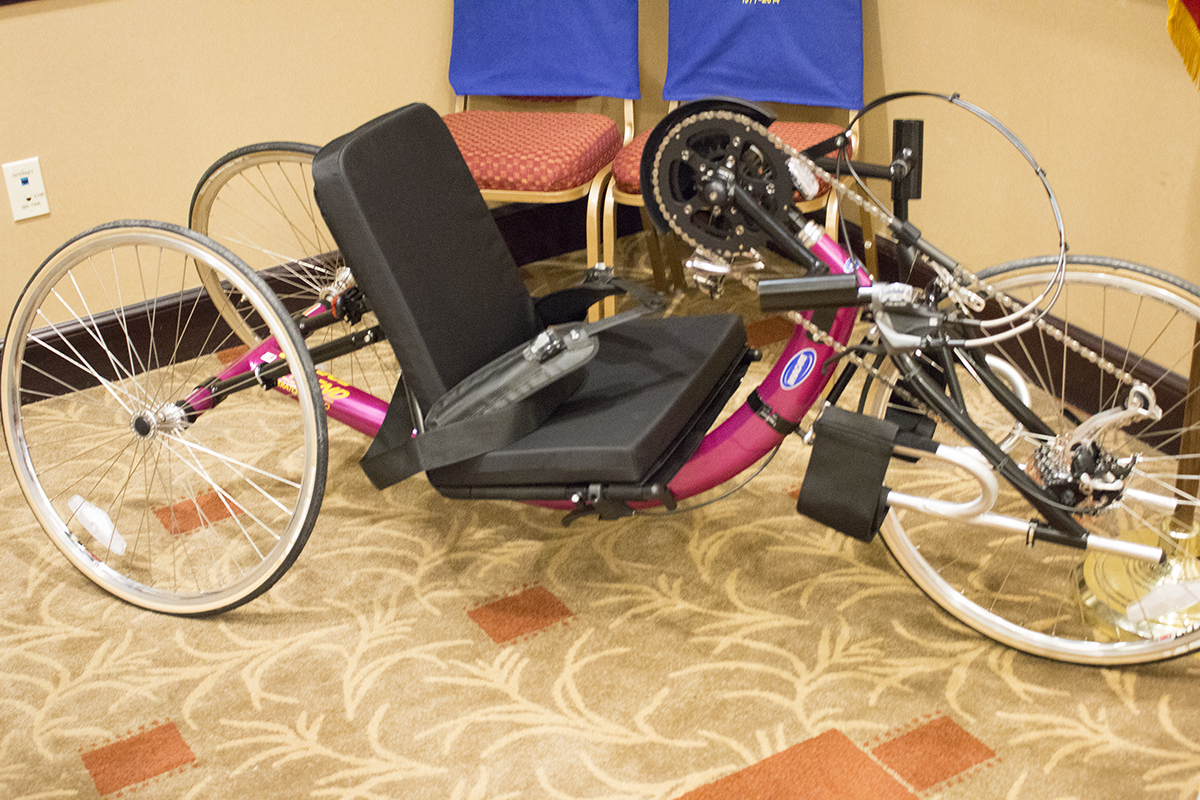 On February 23, Julieann was presented with her very own handcycle in front of the Rotary Club. She and her family could barely speak through their tears of joy and gratitude. They are so thankful that the Rotary Club and ASRP chose Julieann for this special gift.  Julieann now gets to ride around her neighborhood whenever she would like. And that was exactly what she did all afternoon.