American Physical Therapy Association Awards Brooks Clinical Research Scientist the Eugene Michels Award
Clinical Expertise
---
Jun 7, 2021
The American Physical Therapy Association (APTA) has selected Dr. Jason Beneciuk, PT, DPT, PhD, MPH as the recipient of a prestigious national award.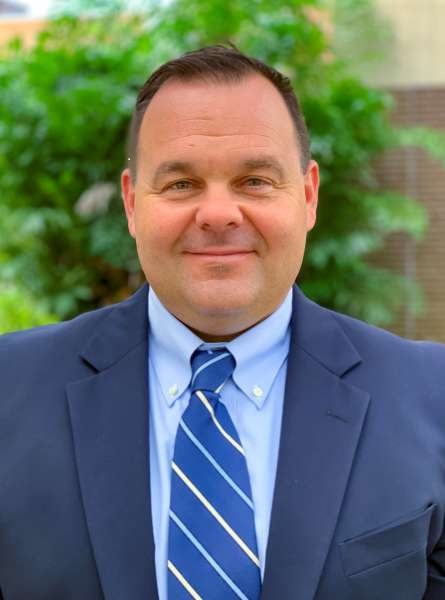 Dr. Beneciuk has received the Eugene Michels New Investigator Award, which honors physical therapists who have engaged in independent or collaborative research efforts within 10 years of completing their most recent physical therapy professional degree. What makes this even more of a noteworthy accomplishment is it is the second time in two years that a Brooks researcher has been selected to receive this national distinction, since Dr. Beneciuk's colleague and fellow clinical research scientist, Dr. Emily Fox, PT, DPT, PhD was also awarded the Eugene Michels New Investigator Award in 2019.
Dr. Beneciuk is a clinical research scientist at Brooks and clinical investigator within the Brooks/UF-PHHP Research Collaboration. His research focuses primarily on secondary prevention of musculoskeletal pain and includes risk-stratification approaches, psychologically informed physical therapy, implementation science, and health services research. In addition to his roles in the Research Department at Brooks, he is a research assistant professor in the Department of Physical Therapy at the University of Florida. His work has been supported by the National Institutes of Health K12 Rehabilitation Career Development Program, the Patient-Centered Outcomes Research Institute, the Center on Health Services Training and Research, and the Foundation for Physical Therapy Research. He currently serves as an Editorial Board member for Physical Therapy and International Editorial Review Board member for the Journal of Orthopaedic and Sports Physical Therapy.
"Honored to have received such a prestigious award from the APTA and to be acknowledged by my peers in the profession… This achievement should be shared with all of my collaborators, including the clinicians and patients that I have been fortunate to work with over the past several years," says Dr. Beneciuk.