Brooks Clinical Research Scientists Recognized at American Physical Therapy Association's Centennial Celebration
Clinical Expertise
---
Oct 8, 2021
This year, the American Physical Therapy Association (APTA) celebrates 100 years as a member association and the launch of its next century as the "largest community for physical therapists, physical therapist assistants, and students."
The APTA hosted its Centennial Celebration in Washington, DC from September 10th to 14th, featuring a full schedule of celebration events. On Sunday evening, September 12, two Brooks Clinical Research Scientists within the Brooks/UF-PHHP Research Collaboration, Drs. Jason Beneciuk, PT, DPT, PhD, MPH and Dorian Rose, PT, PhD were recognized as recipients of prestigious national awards during the Honors & Awards Ceremony at the John F. Kennedy Center for the Performing Arts.
Dr. Jason Beneciuk, PT, DPT, PhD, MPH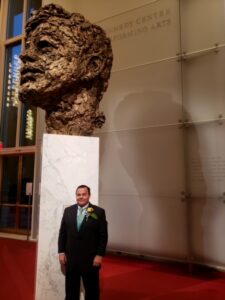 Dr. Beneciuk received the Eugene Michels New Investigator Award earlier this year, which honors physical therapists who have engaged in independent or collaborative research efforts within 10 years of completing their most recent physical therapy professional degree. His research focuses primarily on secondary prevention of musculoskeletal pain and includes risk-stratification approaches, psychologically informed physical therapy, implementation science, and health services research.
In addition to his roles in the Research Department at Brooks, he is a research assistant professor in the Department of Physical Therapy at the University of Florida. His work has been supported by the National Institutes of Health K12 Rehabilitation Career Development Program, the Patient-Centered Outcomes Research Institute, the Center on Health Services Training and Research, and the Foundation for Physical Therapy Research. He currently serves as an Editorial Board member for Physical Therapy and International Editorial Review Board member for the Journal of Orthopaedic and Sports Physical Therapy.
Dr. Dorian Rose, PT, PhD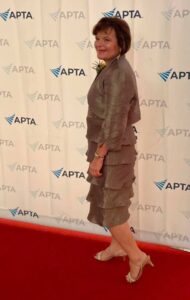 Dr. Rose was the recipient of the 2020 Lucy Blair Service Award by the American Physical Therapy Association. This award honors physical therapist members whose contributions to APTA are of exceptional quality. Dr. Rose's service to the profession includes Program Chair of the American Academy of Neurologic Physical Therapy, Co-Chair of the StrokEdge II Task Force, member of the original StrokEdge task force, Nominating Committee Chair, member of the Subacute Locomotor CPG Task Force and Co-Chair of the Curriculum Committee Task Force. At the State level, she has served for seven years on the FPTA Research Committee.
In addition to her role as a Clinical Research Scientist at Brooks, Dr. Rose is a Research Associate Professor in the Department of Physical Therapy at the University of Florida, and a Research Health Scientist at the Malcom Randall VA Medical Center. Her interests as a researcher, clinician, and educator are in adult neurorehabilitation. Specifically, she studies intervention strategies based on principles of neuroplasticity and motor learning for the rehabilitation of motor control deficits of the upper extremity and gait, as well as respiratory health. Her research portfolio also explores post-rehabilitation community ambulation in stroke survivors to understand the contributors to one's walking duration and extent once home in the community following rehabilitation discharge. Dr. Rose's research also focuses on exploring opportunities for individuals to live long-term healthy lifestyles in the presence of disability.