Brooks Leadership Elected to Head Central Florida Association of Rehabilitation Nurses
Clinical Expertise
---
by John Weidner | Jan 20, 2016
We'd like to congratulate two members of our leadership team at the Halifax Health | Brooks Center for Inpatient Rehabilitation who were honored with new roles in rehabilitation nursing.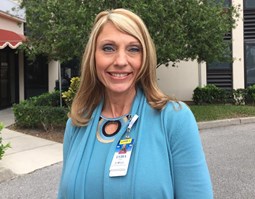 Lydia Hendrix RN, BSN, MS, CRRN (pictured on the left) has been elected President of the Central Florida Association of Rehabilitation Nurses (CFARN) for 2016 and Jacqueline McDonald RN, BSN CRRN (pictured below to the right) has been elected Vice President.
The Association's mission is to promote and advance professional rehabilitation nursing practice through education, advocacy, collaboration, and research. CFARN promotes educational programs, special interest groups, evidence-based practice, research and healthcare policy advocacy and reform in the specialty field of rehabilitation.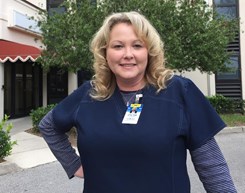 Hendrix has been leading the Center for Inpatient Rehabilitation at Halifax Health since its opening two years ago. As Executive Director, she ensures patients in the 40-bed inpatient rehabilitation unit are receiving the highest quality care. A Certified Rehabilitation Nurse (CRRN) for 25 years, Hendrix has leadership experience spanning multiple facets of the healthcare delivery system including acute care and post-acute care clinical and operational expertise.
McDonald, a Nurse Manager, has also been with the Halifax Health/Brooks Rehabilitation- Center for Inpatient Rehabilitation since its opening. McDonald has over 25 years of rehabilitation nursing leadership experience.