Brooks Rehabilitation Staff Receive COVID-19 Vaccinations
Clinical Expertise
---
Dec 22, 2020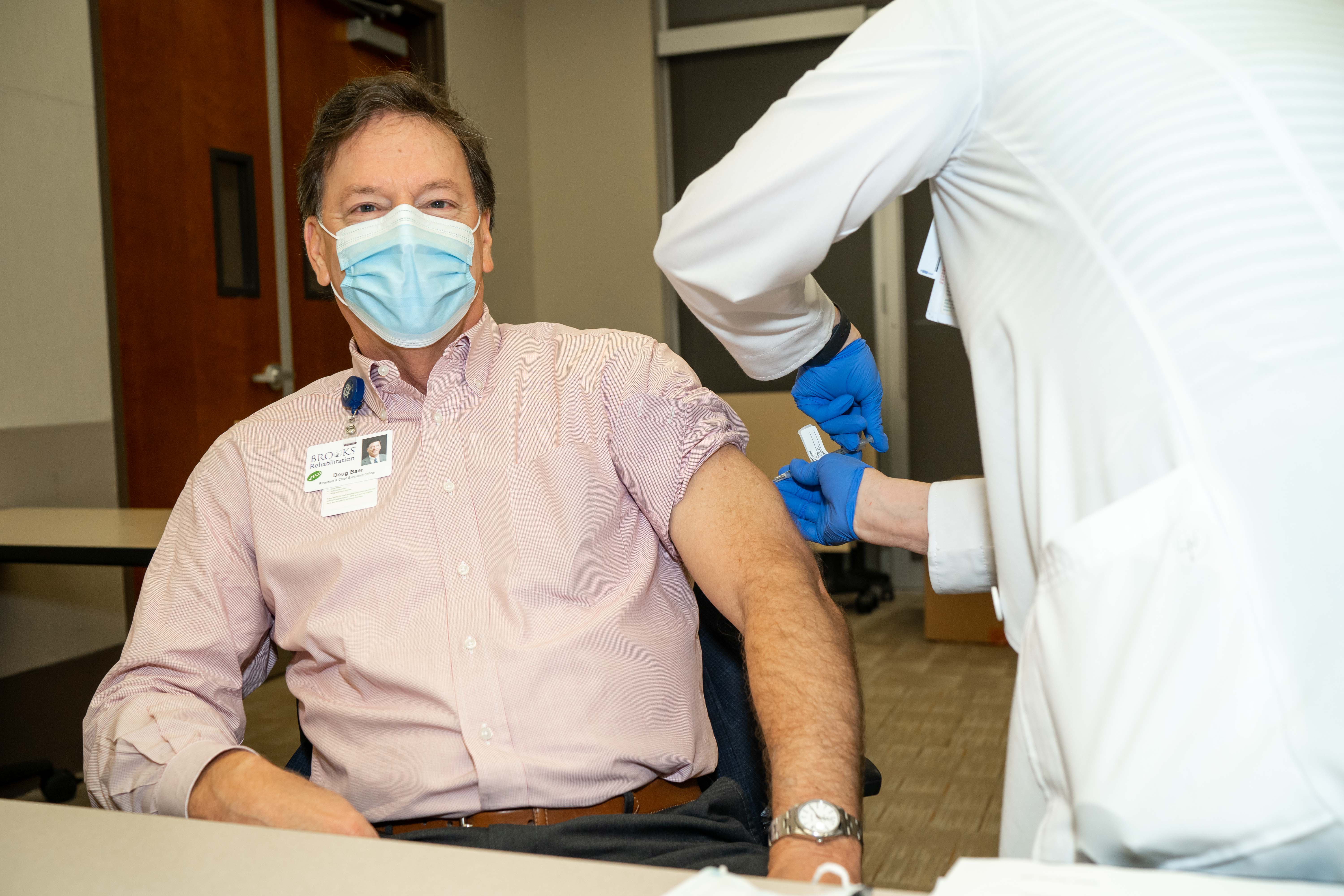 Brooks Rehabilitation began administering the first doses of the Pfizer COVID-19 vaccine on Monday, Dec. 21, 2020. On its first day of distribution, Brooks vaccinated 104 individuals working in our hospital, home health and outpatient settings and this first phase will continue tomorrow and early next week. Clinicians were eager to take this important step after caring for individuals with COVID-19 throughout the year.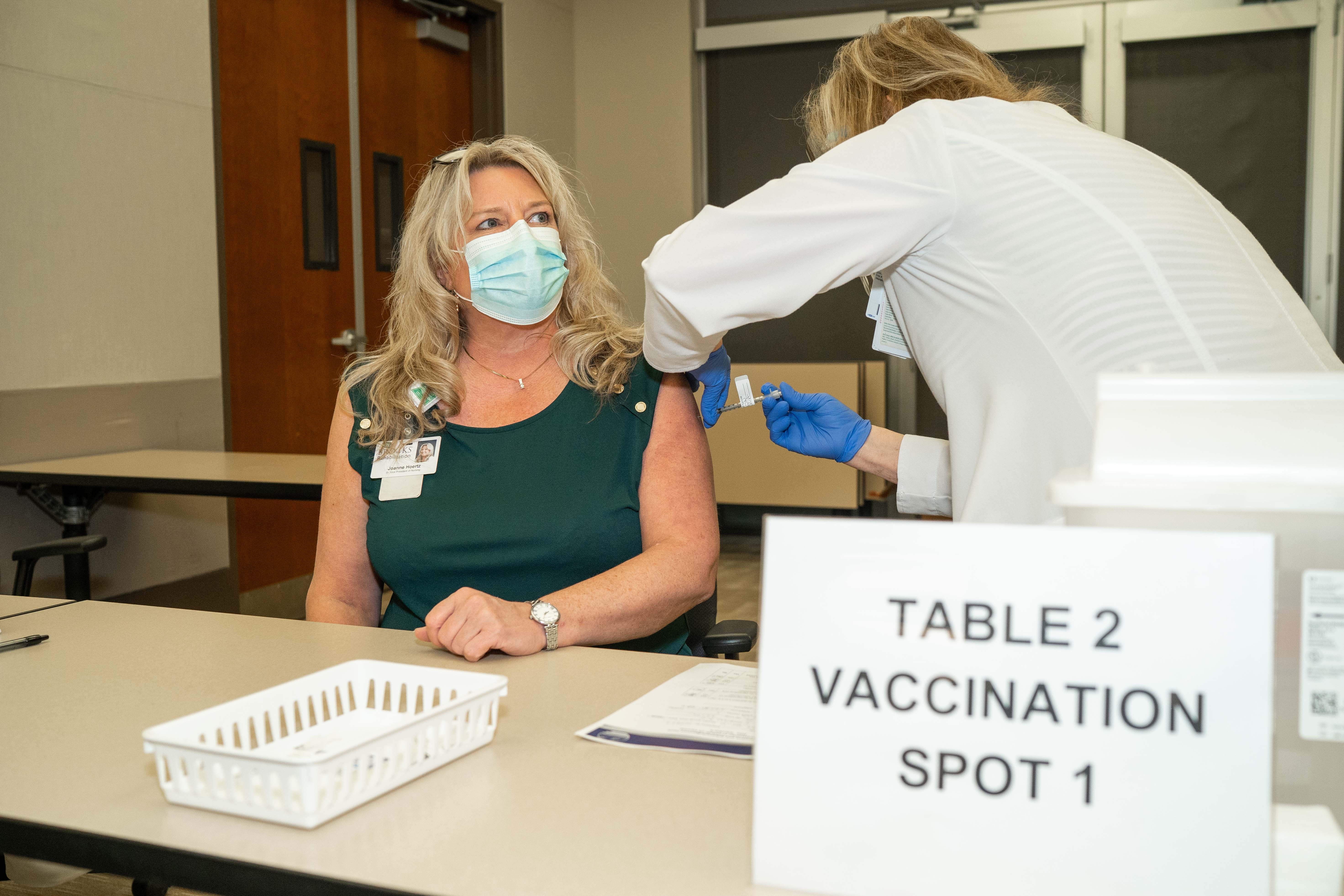 "This is the Christmas gift that we have all been praying for," said Joanne S. Hoertz, RN, MSN, CRRN, Sr. Vice President Nursing for Brooks Rehabilitation. "I am exuberant to be able to offer our staff at Brooks Rehabilitation the COVID-19 vaccination. This is made possible through extensive collaborative efforts with UF Health Jacksonville, to which we are forever grateful."
Getting vaccinations is the first step in helping to end this global pandemic. Many lives have been forever changed by this disease and the ability to be part of the first phase of vaccination roll-out allows us to better ensure the quality and safety of care delivered to our patients at Brooks Rehabilitation.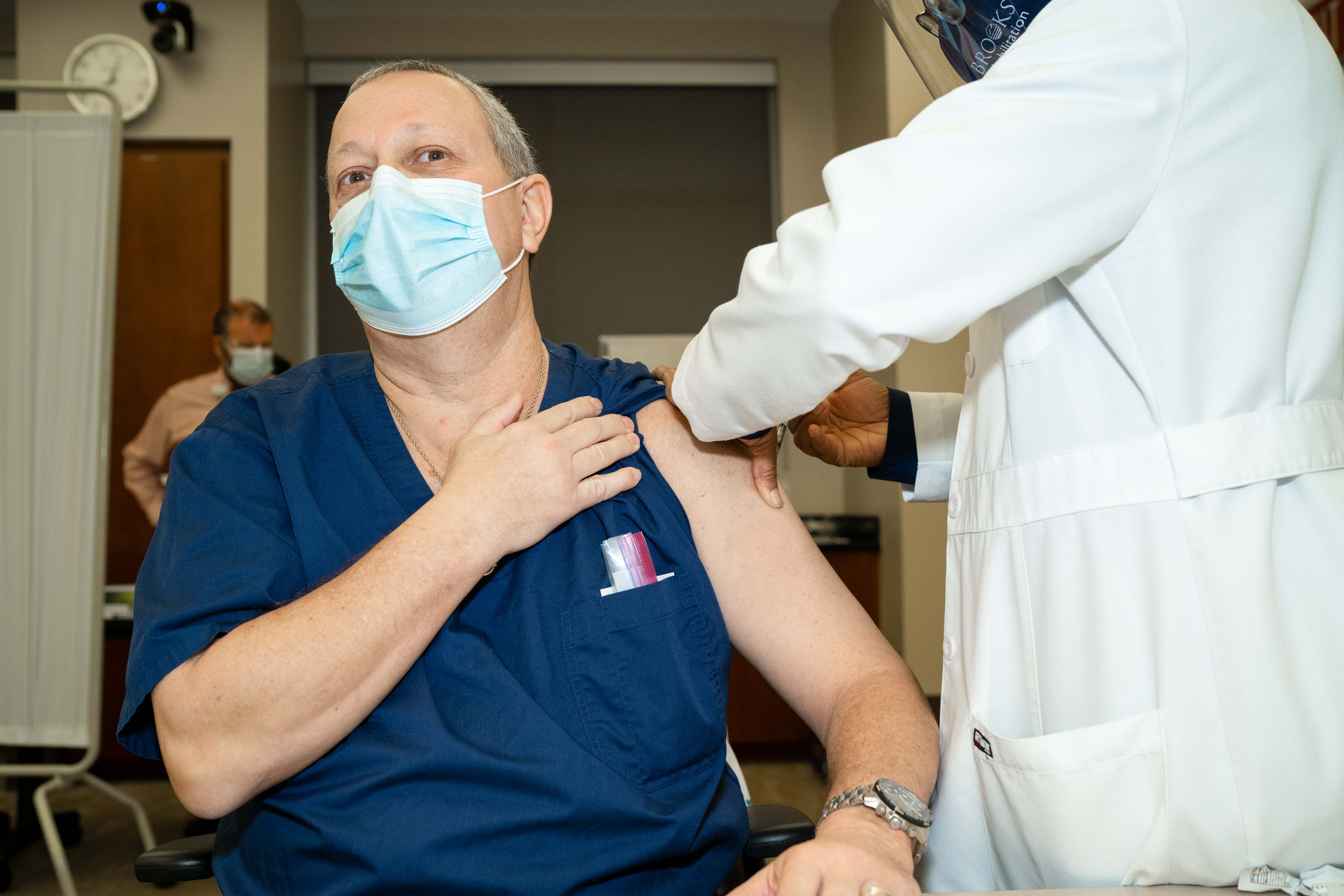 Our skilled nursing locations will be participating in the Pharmacy Partnership for Long-Term Care Program—a national vaccine distribution program for long- term care residents. We have been working with each of our long-term residents and their families to determine their interest in receiving the vaccine and getting consent forms completed. Each of our facilities has a site coordinator working closely with Walgreens to ensure that all needs for our long-term care patients are met. We believe the vaccines will be available within the next few weeks and will administer them to all who consented as soon as they arrive.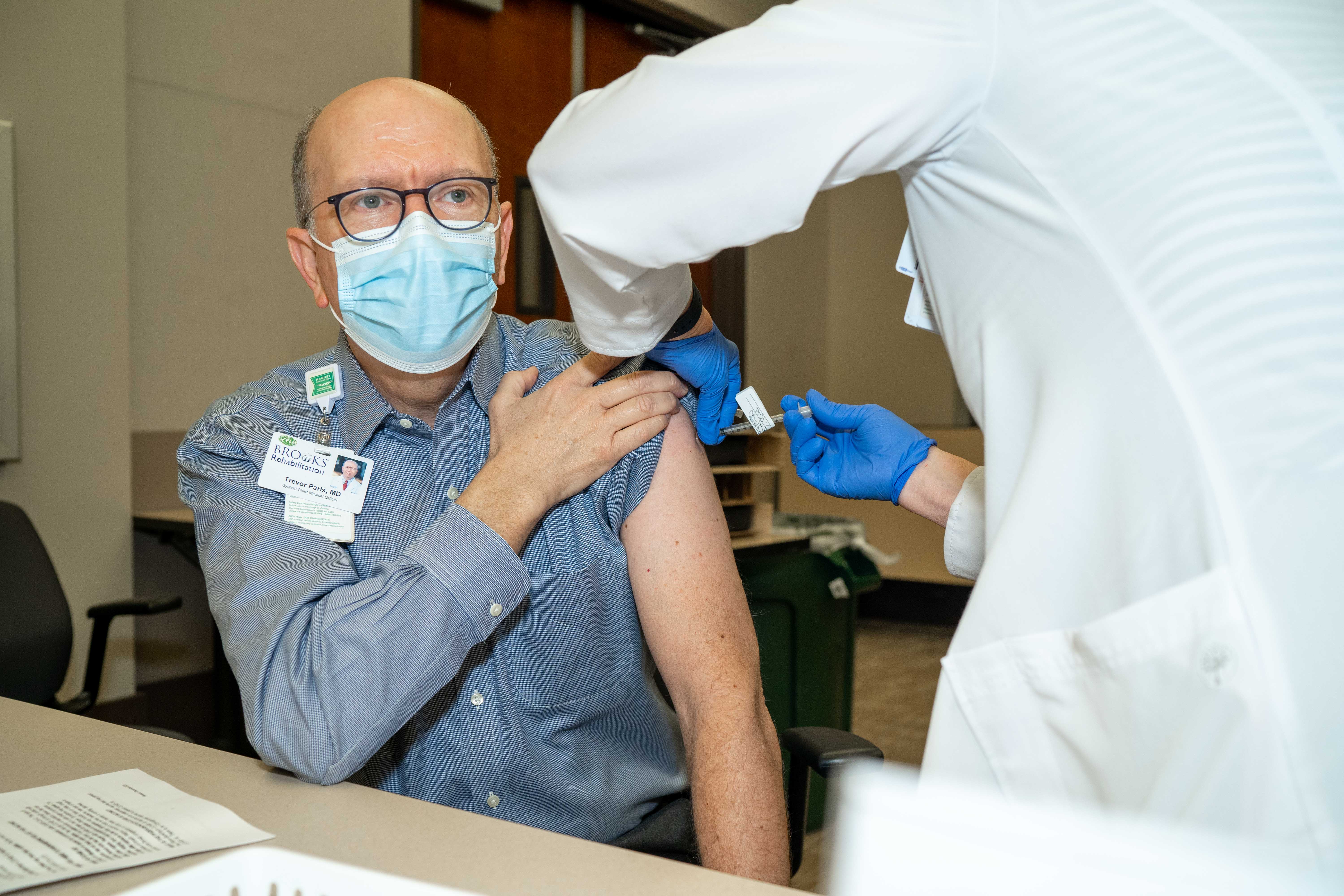 "There are not many times in our lives when we have the opportunity to do something so impactful for our world. This is that time. Get vaccinated as soon as you can," urged Trevor Paris, MD, Brooks Rehabilitation System Chief Medical Officer.
More information about the Pfizer COVID-19 vaccine can be found here: https://www.cvdvaccine.com/