Last Updated:
November 17, 2022
The Brooks Motion Analysis Center (MAC) is a specialized clinical and research assessment facility focused on gait and movement impairments in people of all ages. We use innovative technology, expert clinical examination and biomechanical analysis to advance rehabilitation science and clinical practice. Our goal is to improve recovery and performance in individuals with neurologic and orthopedic impairments.
What is Motion Analysis?
Motion analysis is a powerful tool used to capture and measure movement! This cutting-edge technology provides detailed, quantifiable information that can be used for assessment and development of interventions to improve your recovery and performance. Motion analysis quantifies muscle activity, joint motions and forces during movement.
How can motion analysis help you?
Our clinical programs focus on assessment and intervention programs for individuals with neurologic and orthopedic impairments. There are many ways we can help, but most commonly we assess standing and walking in adults and children. Clinicians and physicians refer to us to help figure out 'why' someone may have difficulty walking, standing or balancing. We also assess athletes to determine when it is safe to return to sport after injury and BEFORE injury to help improve performance and prevent injuries. Our assessments include detailed data, key findings, and rehabilitation recommendations. An individualized report is provided to your healthcare provider to assist in clinical decisions related to your care.
Our specialized programs
Research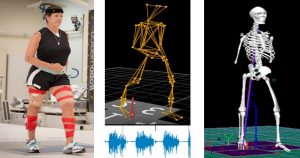 A primary goal of the Brooks Motion Analysis Center is to advance rehabilitation science through engagement and leadership in research. MAC team members apply their advanced clinical and biomechanical expertise to understand the effects of injury on movement control and recovery of function. We work with multidisciplinary collaborators to understand how the neuromuscular system controls movement and responds to interventions. The MAC works synergistically with the Brooks Clinical Research Center and MAC team members are key contributors to the Neuromuscular Research Program.
Neurological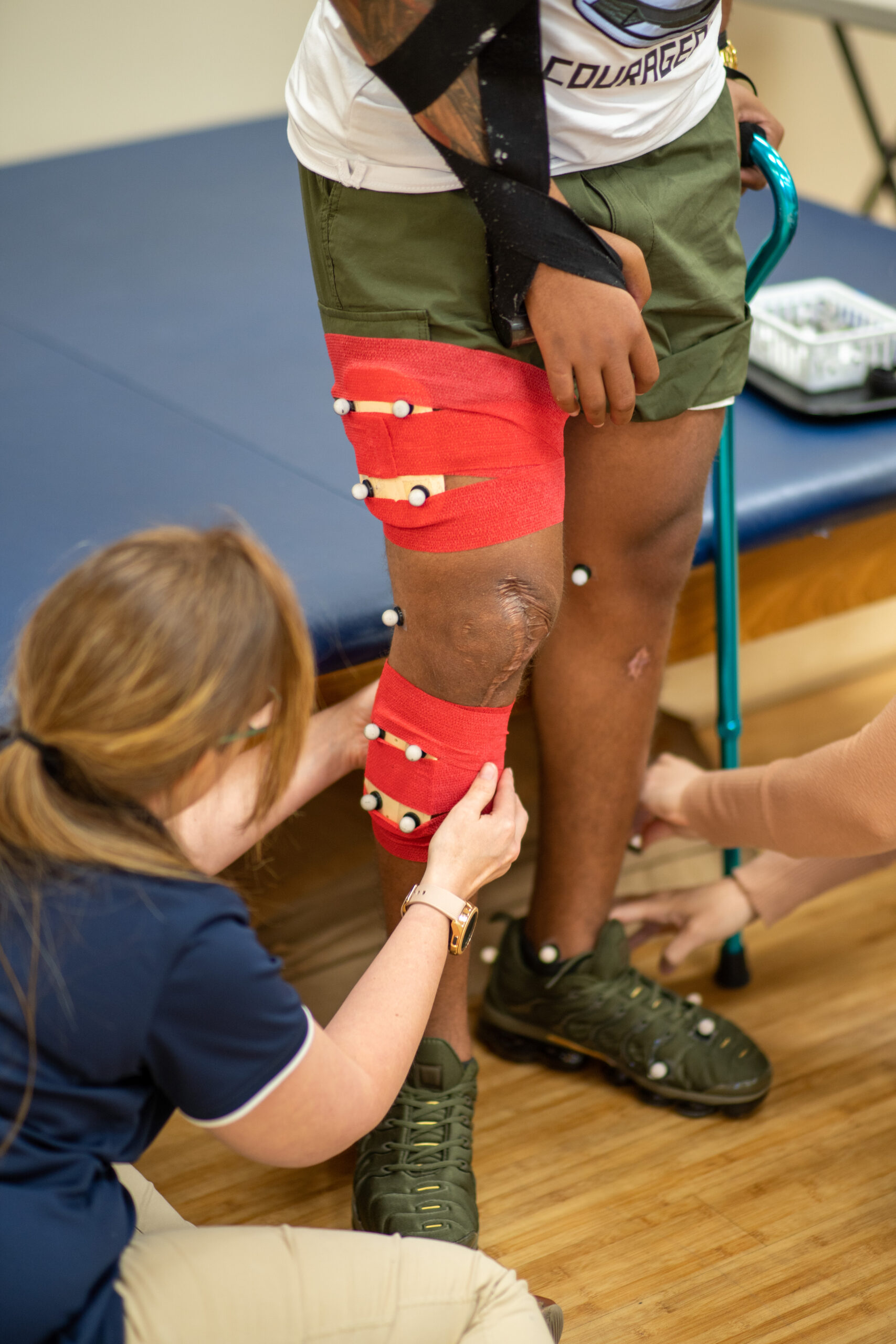 This clinical program focuses on evaluating individuals with neurological impairments that affect walking and standing function. We identify key movement impairments, as well as interventions, to promote recovery.
For more information, please see the MAC Neuro Education Guide.
Pediatric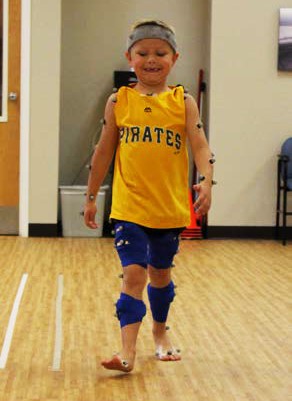 Our pediatric clinical program serves children with neurological or developmental disorders whose impairments may impact walking function. We identify key impairments to provide recommendations for rehabilitation, surgical planning and orthotic needs.
For more information, please see the MAC Peds Education guide.
Return to Sports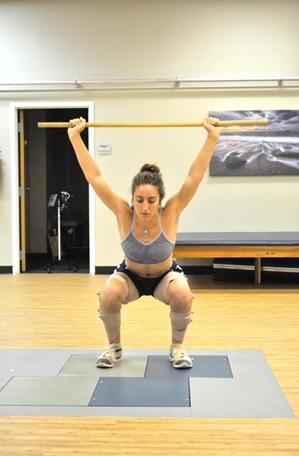 This program focuses on athletes with sports-related injuries and determining readiness and safety for returning to sports. We provide a comprehensive assessment to identify ongoing injury related issues such as limb asymmetries, movement compensations and abnormal movement patterns that may limit safe return to sport. The program goal is to ensure athletes safely return to competitive sport activities and the risk of re-injury is minimized.
For more information, please see the MAC Sports Education guide.
PERFORMANCE through Prevention Assessment Program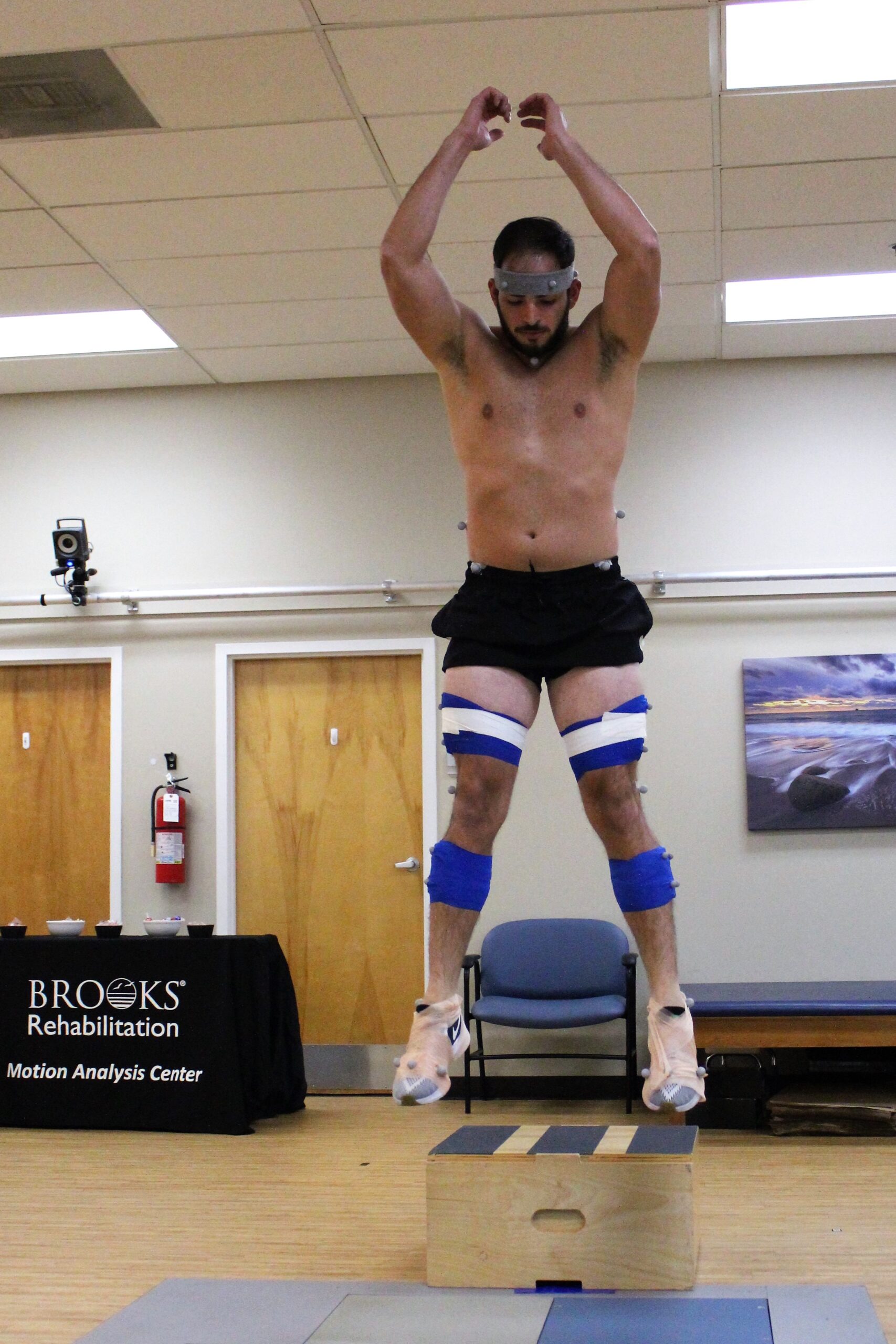 This program is focused on performance enhancement and injury prevention in the non-injured athlete. The goal is to help athletes stay healthy and provide an EDGE on the competition. We use motion analysis and clinical assessment to provide customized recommendations for injury prevention and performance improvement. A detailed, individualized report and training recommendations is provided.
For more information, please see the MAC Performance through Prevention Education guide.
Our Team
Director
Center Manager
Center Coordinator
Clinical Research Engineers
Physical Therapist – Neurologic Program
Physical Therapist – Sports Program
Physical Therapist – Pediatric Program
Physical Therapist – Amputee Program
Program Assistant
Preparing for your appointment
To complete a motion capture assessment, the cameras need to be able to 'see' your arms and legs move freely. We also need to see how your body moves and ensure our sensors stick to your skin.
What to wear:
Short sleeve shirt or tank top
Loose fitted shorts that can be rolled up, or spandex
Bathing suits are acceptable
Properly fitted shoes that do not cover the ankles
Hair tie to pull up long hair
NO LOTION or body oils/sprays
Scheduling an assessment
If you are interested in an assessment, please complete or have your healthcare provider complete our MAC Referral Form and return it to us via email or fax, or call our center with any questions.
For more information, call us at (904) 345-8967 or fax us at (904) 345-8978. You can also email us at [email protected].