The Brooks Motion Analysis Center (MAC) is a specialized clinical and research assessment facility focused on gait and movement impairments in people of all ages. Through the use of innovative technology, clinical examination and biomechanical analysis, our purpose is to advance rehabilitation science and clinical practice leading to improved recovery and performance in individuals with neurologic and orthopedic impairments.
Our Programs
Research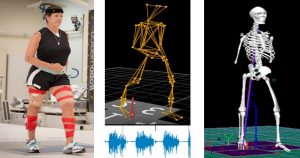 A primary goal of the Brooks Motion Analysis Center is to advance rehabilitation science through engagement and leadership in research. MAC team members apply their advanced clinical and biomechanical expertise to understand the effects of injury on movement control and recovery of function. We work with multidisciplinary collaborators to understand how the neuromuscular system controls movement and responds to interventions. The MAC works synergistically with the Brooks Clinical Research Center and MAC team members are key contributors to the Neuromuscular Research Program.
Neurological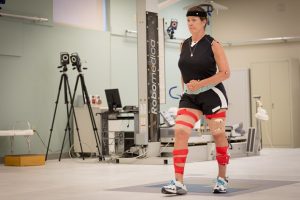 This program focuses on evaluating individuals with neurological impairments that affect walking function. We identify key impairments that may impact walking, as well as interventions that may promote recovery. For more information, please see the MAC Neuro Education Guide.
Pediatric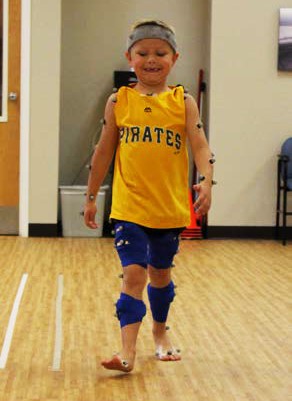 This program focuses on evaluating children with neurological or developmental disorders whose impairments may impact walking function. We identify key impairments to provide recommendations for rehabilitation, surgical planning and orthotic needs. For more information, please see the MAC Peds Education guide.

Sports
This program focuses on athletes with sports-related injuries to assist in determining readiness to return to sport. We provide a comprehensive assessment to identify limb asymmetries, compensation strategies and abnormal movement patterns that may limit safe return to sport. For more information, please see the MAC Sports Education guide.


What to Expect from a Clinical Assessment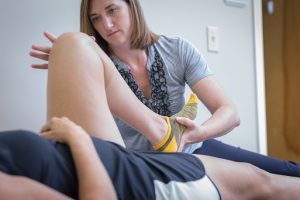 A trained physical therapist will use the information from the motion analysis, as well as a detailed clinical assessment and the medical history to provide a clinical interpretation of how movement is controlled during functional tasks. These interpretations will help determine appropriate treatment plans or assess the effectiveness of current interventions. Recommendations for interventions are supported by evidence-based practice and current findings in research.
A motion analysis report will be provided to your healthcare provider to assist in clinical decisions related to your care. This report includes assessment interpretations, recommendations and/or treatment suggestions, clinical assessment outcomes and graphical representation of the motion analysis data collected during the test.
If you are interested in an assessment, please complete or have your healthcare provider complete our MAC Referral Form  and return it to us via email or fax, or call our center with any questions.
Call: (904) 345-8967
Fax: (904) 345-8978
Email: BrooksMAC@brooksrehab.org