Adapted Toy Car Build and Giveaway
Innovation
---
Dec 17, 2020
Medical Reviewer:
Jessie Kristof, PT, DPT, PCS
Last Updated:
December 17, 2020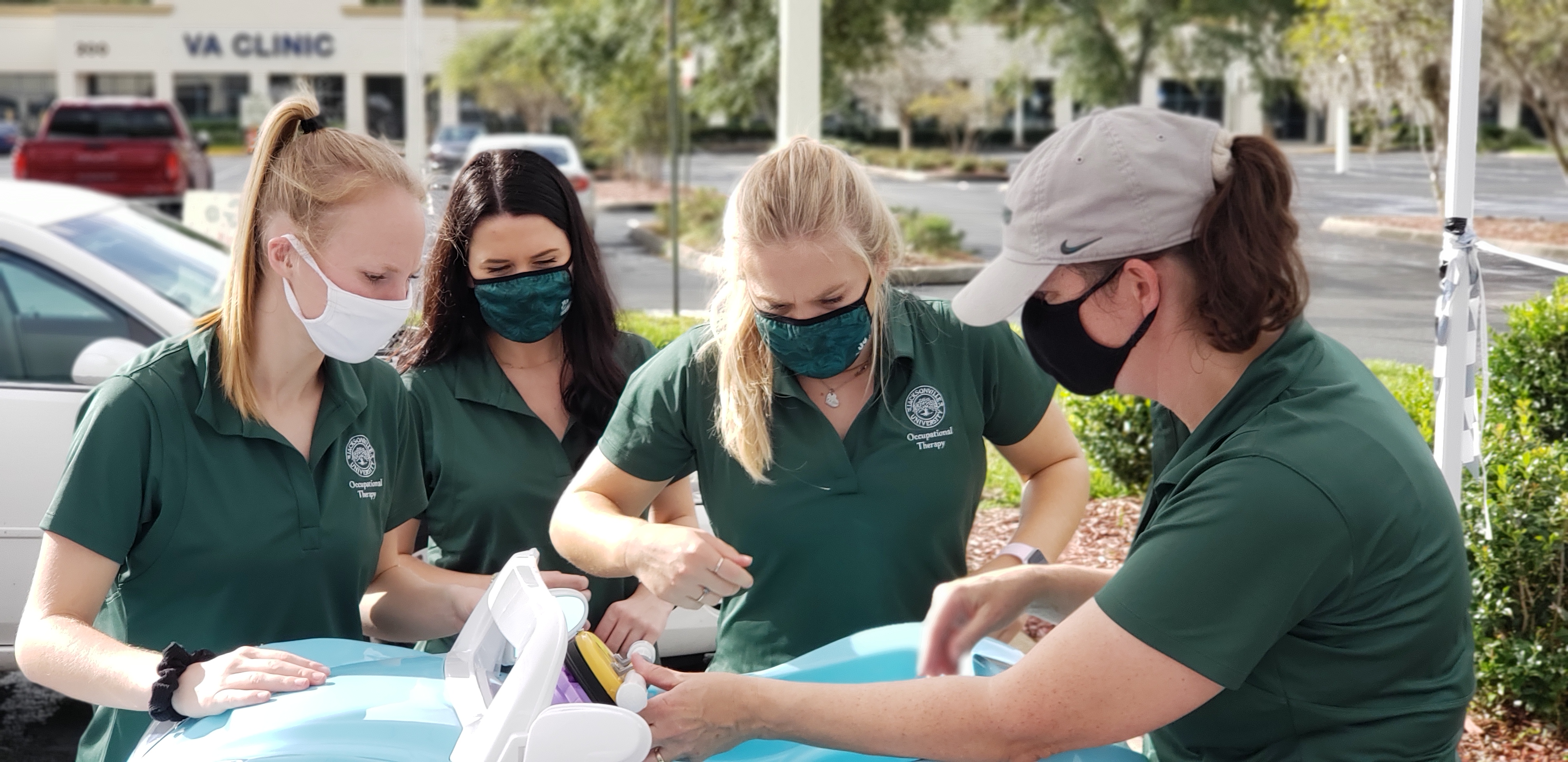 On Saturday, November 7th, First Coast Cruisers held their 3rd annual community event to modify ride-on toy cars for young children with limited mobility through the Go Baby Go initiative. Go Baby Go is a worldwide, community-based research, design and outreach program that provides modified ride-on cars to children free of cost. The Go Baby Go chapter at Brooks Rehabilitation was founded in 2018 and adopted the name First Coast Cruisers shortly thereafter.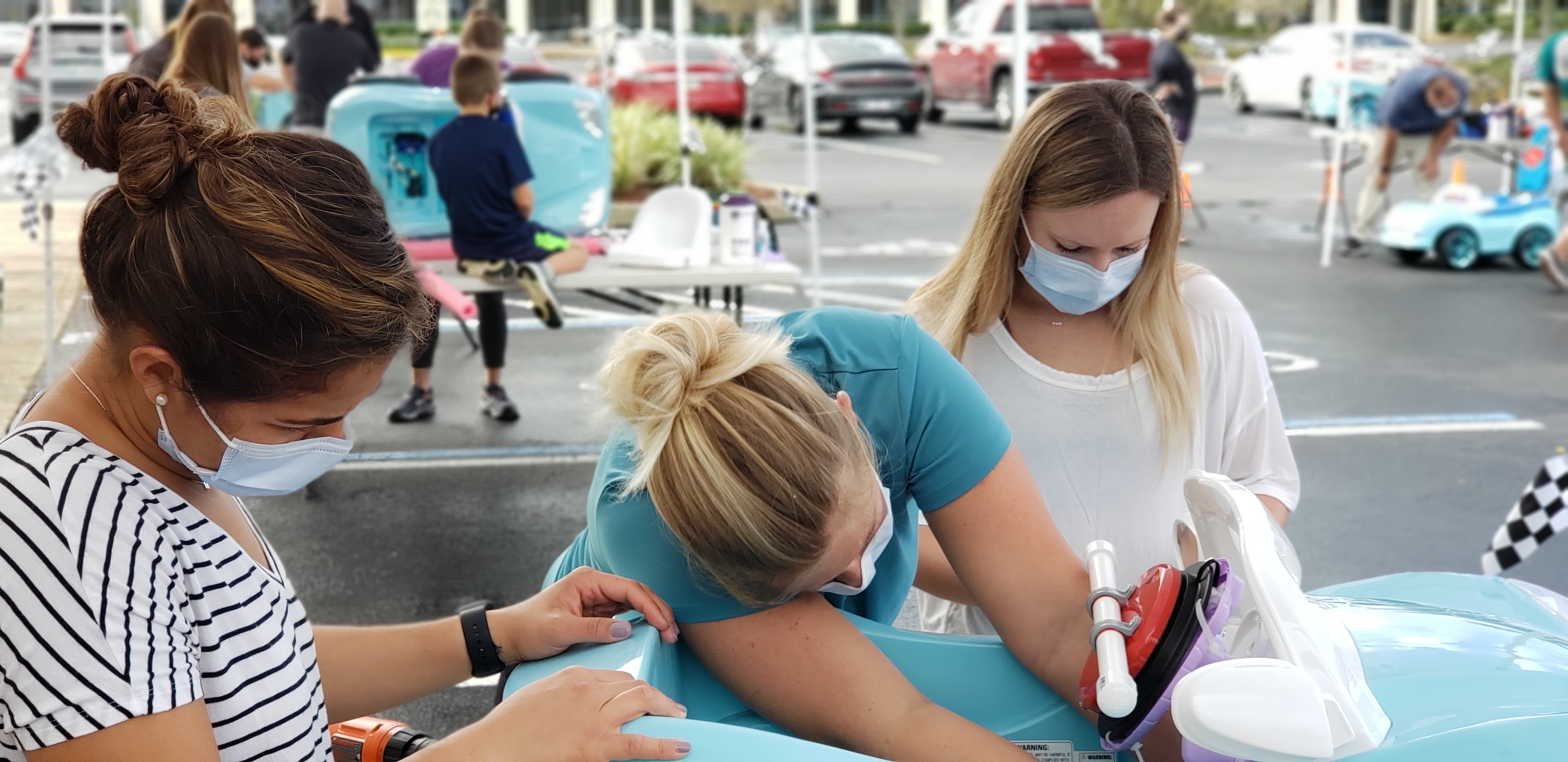 While maintaining strict COVID-19 procedures, over 40 volunteers dedicated their Saturday morning to modifying battery-powered toy cars. Volunteers were organized into "pit crews" of 4 team members and were comprised of employees of Brooks Rehabilitation, local college students, and members of the community. Each pit crew was assigned a child and responsible for adapting and customizing their car using power tools, PVC pipes, electric switches, and new seating systems. These modifications allow each child the ability to operate their power car with ease and confidence, a task that may otherwise prove difficult or impossible due to their unique disabilities.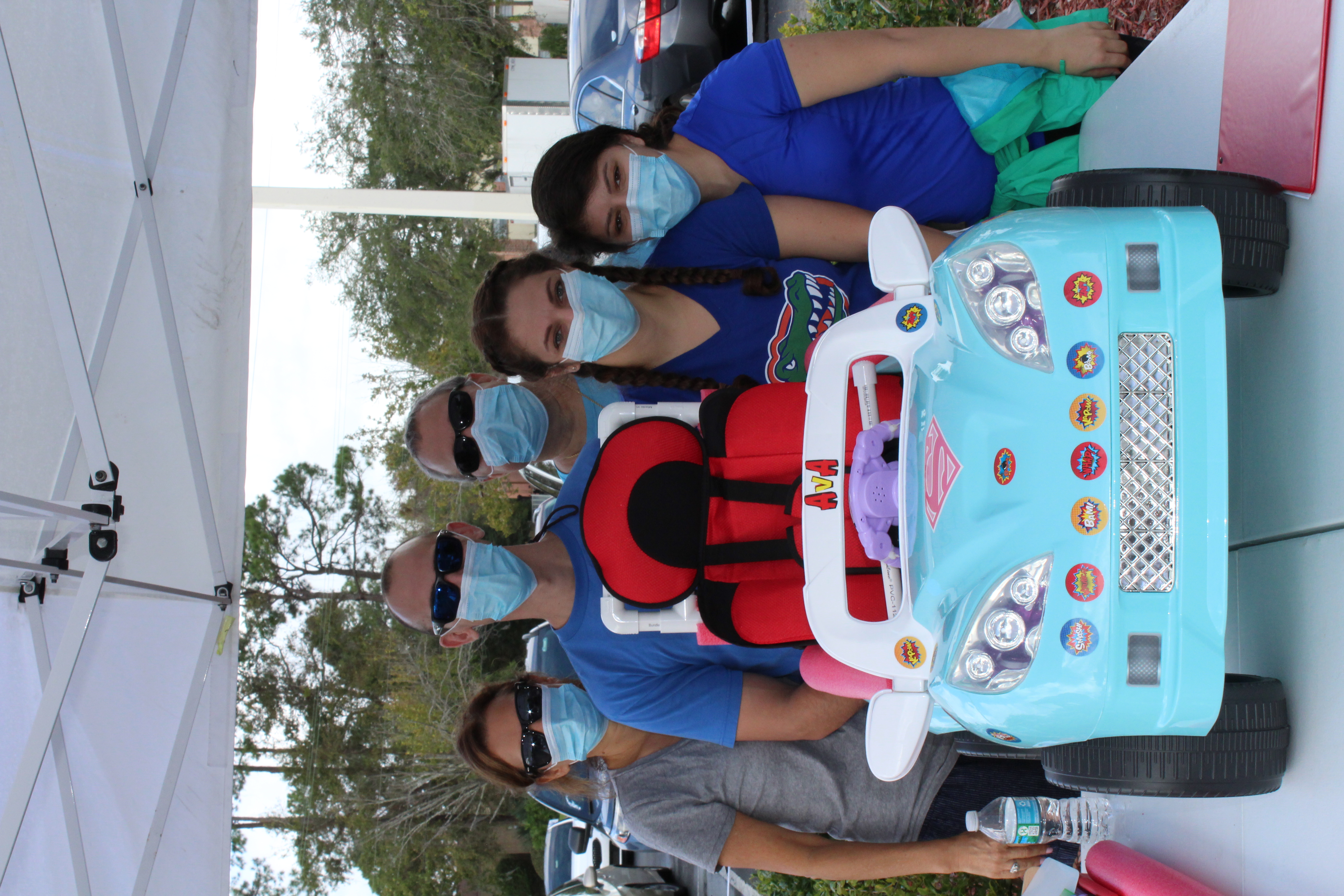 Family members and health care providers had the opportunity to nominate a child with a mobility impairment aged five and under for a First Coast Cruisers car. Ten children were selected and gifted a personalized car on November 7th, shortly after being built by volunteers. These modified cars will promote critical early mobility in each child by allowing independent exploration and play. Research shows that children with access to power mobility are better facilitated with learning, socialization, and self-esteem while a lack of independent movement increases risk of developmental, cognitive, and psychosocial delays.


First Coast Cruisers is dedicated to Go Baby Go's mission of providing young children with disabilities a fun and kid-friendly form of independent power mobility every year. Be sure to keep a look out for next year's First Coast Cruisers build. Nominations for children and sign-ups for volunteer will open in fall of 2021. For questions or more information, please contact us at GoBabyGo@brooksrehab.org.
Photos from the Event