Building a Community Through Adaptive Sports: Devin's Story
Patient Experience
---
Apr 12, 2016
Greig cephalopolysyndactyly syndrome.
You've probably never heard of this rare genetic disorder. Linda Storey hadn't either when her son Devin was diagnosed. At the time of his diagnosis, Devin was one of only three in the country and 37 in the world to have this condition. In 1993, the only information available was given to Linda in a single paragraph photocopied out of a medical textbook.
Devin was born prematurely at 29 weeks with an extra big toe on each foot. That was the first sign that something wasn't quite right. Greig cephalopolysyndactyly syndrome (GCPS) is characterized by abnormalities of the fingers, toes, head and facial area. Additionally, Devin experienced developmental delays and was unable to speak, which are extremely rare complications of GCPS. His pediatrician originally attributed the delays to his prematurity and said he'd catch up. When that wasn't happening, he recommended therapy. Linda was two steps ahead and already had arranged for physical, occupational and speech therapist for Devin.
Linda began teaching herself and Devin sign language when he was just a year old. He took to it immediately. She'd show him a sign one time and he'd learn it. The school years weren't as easy.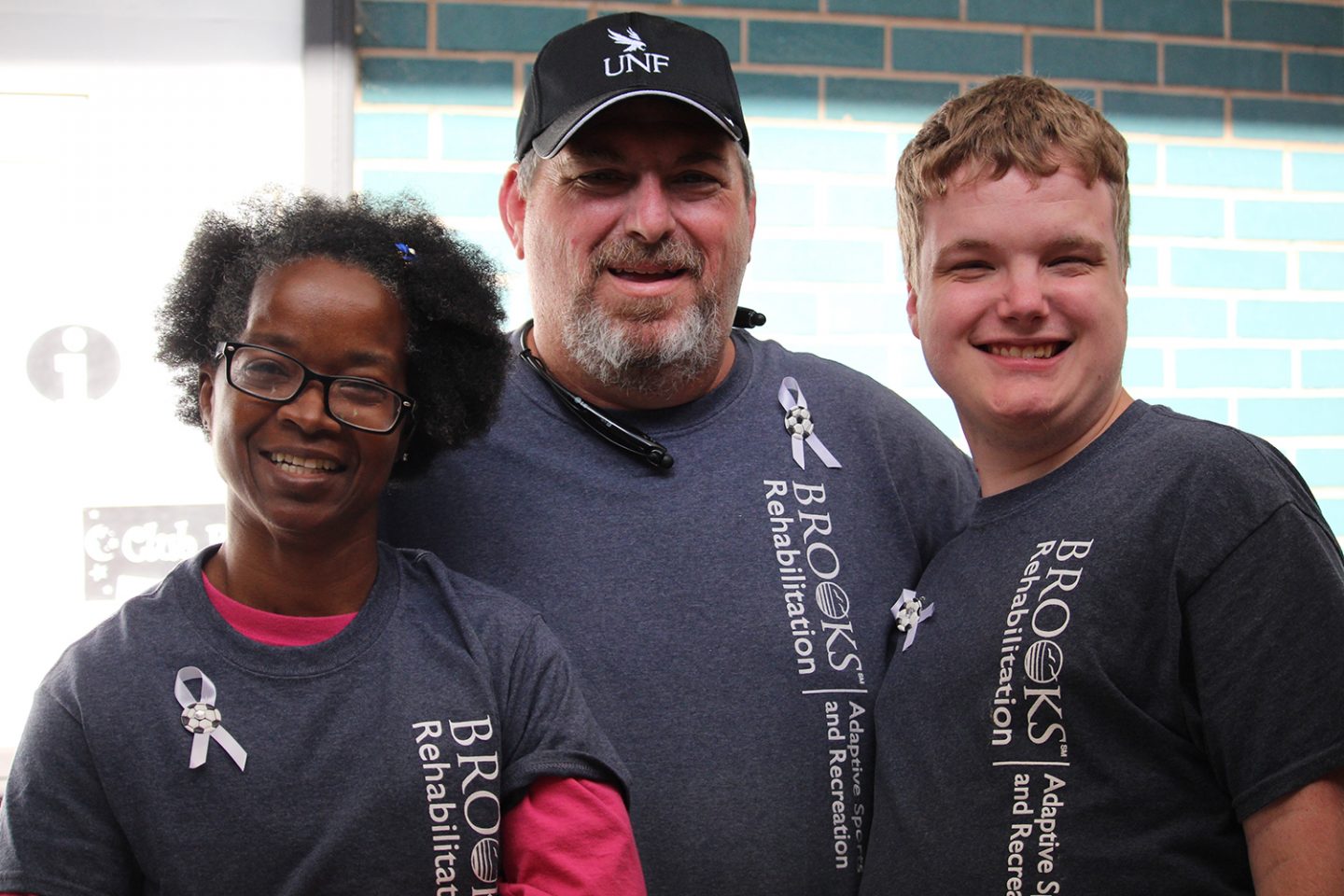 Devin was not getting the education he needed and spent most of his life isolated and alone. As a teenager, he attended a specialized school in New York near his father. When Linda married again, the entire family moved to Jacksonville and hoped that Devin could attend school in St. Augustine. He did not fit the criteria and was now technically an adult. A vocational counselor said they'd help him transition and provide job training. But Devin was put on a waiting list and, as time passed, he fell through the cracks. He sat home alone for two years.
That changed when Linda saw an ad for adaptive horseback riding. Devin attended his first Brooks Adaptive Sports and Recreation (ASRP) event and loved every minute. Devin wanted to attend other activities, but Linda had health issues of her own and wasn't always able to drive him. It looked as though Devin might once again fall through the cracks.
Luckily, that was around the same time the Brooks ASRP purchased a bus for transportation. The very purpose of the bus was to help individuals like Devin participate in activities.
Bubba Callaway, the ASRP bus driver, and Devin immediately bonded. "Devin loves Bubba to death," said Linda. Bubba went out of his way to include Devin and ensure he could attend all the events he wanted. Devin started participating in yoga, rowing, cycling, golf, bowling and billiards. While Devin still has difficulty speaking, Bubba and other participants showed patience and a commitment to making sure Devin was understood.
"The whole adaptive sports program has helped him. He is now speaking more clearly. He is more independent than ever before. He attends events almost every day. He communicates with all of his new friends on social media. Everything about Devin has blossomed. All he wanted was to be an average 22-year-old, and for the first time in his life, he's been given that chance," Linda continued.
"I feel blessed that Brooks came in my life when they did. They are saving me. That's why they've earned the title of FAMILY," said Devin.