Our Sand Lake Outpatient Clinic is Open!
Clinical Expertise
---
Sep 20, 2021
It is our honor to announce that today is Opening Day for our Sand Lake clinic in Orlando, Florida!
Congratulations to Kammar Andries, DPT who is the Center Manager of the clinic and Nichole Gallagher, who is the Front Desk Coordinator of the Sand Lake clinic!
Kammar Andries, DPT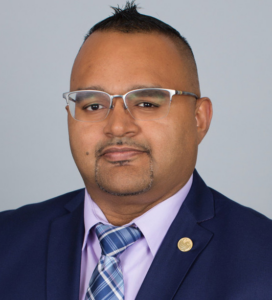 "My name is Kammar Andries, PT, DPT, MBA. I graduated from Long Island University in New York City with my BS/MS degree in 2003 and my Doctorate of Physical Therapy (DPT) degree in 2005 and my Master of Business Administration (MBA) degree from the University of Central Florida in 2019. For the past 18 years, I have practiced in various clinical settings that includes pediatric and adult outpatient orthopedics, sports medicine and rehabilitation. I am a manual therapy trained physical therapist that believes in a hands-on approach coupled with therapeutic exercises and the latest evidence- based therapy to restore movement and function in our client's daily lives so that they may achieve the best possible outcomes."
Nichole Gallagher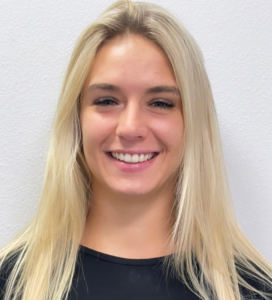 "Welcome to Brooks Rehabilitation, I'm Nichole. I recently obtained a bachelor's degree in health sciences from the University of Central Florida. I'm excited to be the new Front Desk Coordinator at the Sand Lake clinic! Aside from my job at Brooks, I would definitely say achieving my degree has been my biggest accomplishment thus far. I have been passionate about the health and fitness industry for about ten years now. I knew I wanted to be in the rehabilitation world when I was able to see first-hand the impact physical therapists can make on a human being's quality of life. I was born and raised here in Central Florida. I love the beaches and endless summer weather. Some of my hobbies include taking dance classes, traveling the world, adventuring, nature and the outdoors."
This new location provides comprehensive services such as physical therapy to meet your rehabilitation needs.
Additional services provided at the Sand Lake clinic include:
We are located in the Orlando Square Shopping Plaza at the corner of Sand Lake Road and South Orange Blossom Trail.
Our clinicians are committed to providing high-quality care and are expertly trained and utilize the latest evidence-based therapy to assist you in reaching your goals and optimal outcomes.
Our address is:
1700 West Sand Lake Road
Suite 115/116
Orlando, FL 32809
Call for an appointment today:
P: (407) 723-7581
F: (407) 723-7582
Hours of operation are Monday-Friday 8am-5pm.
Visit our Sand Lake location page for more information. We look forward to servicing you!