A Certified Therapeutic Recreation Specialist (CTRS) delivers direct patient care using recreation and leisure activities as the primary modality, with a goal of health restoration, remediation, and rehabilitation for persons with limited functional abilities due to illness or disability. Recreation therapy is the purposeful use of recreation and activity interventions to improve a patient's functioning in the following domains: physical, emotional, social, cognitive, spiritual and leisure.
We promote the overall health and well-being through recreation and leisure activities. The recreation therapy staff work very closely alongside the rehabilitation team to meet each patient's individual goals throughout their stay with us.
What is Recreation Therapy?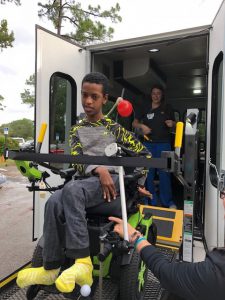 Book Definition: A treatment service designed to restore, remediate, and rehabilitation a person's level of functioning and independence in life activities.
How we accomplish these goals: Our recreation therapists evaluate each patient on their interests and goals that pertain to leisure. The recreation staff then take the goals the patient's leisure interests and incorporate them into therapy with the goals that occupational therapy, physical therapy and speech therapy have set for them during their stay.
Recreation Therapy Services: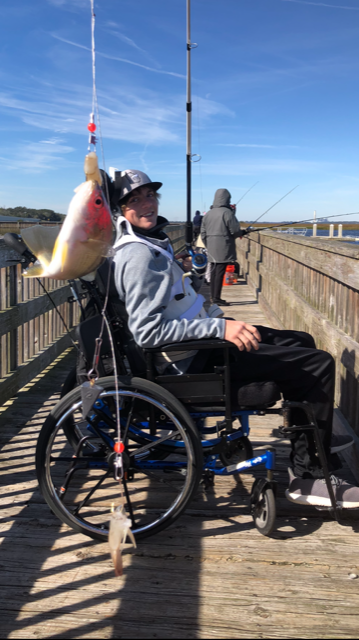 Arts and crafts
Aquatic therapy
Cards and board games
Computers (Including eye-gaze system, touch screen computer, iPad)
Cooking and baking
Exercise and sports
Gardening and yardwork
Music
Outdoor Activities (including putt-putt and yard games)
Community reintegration outings
Pet therapy
Reading and writing
Trikes and handcycles
Scavenger hunts
Video games (Wii, Xbox)
Community Reintegration:
One of our main goals is to help our patients return to an active lifestyle. One of the integral ways is through community reintegration. We offer an opportunity for our patients to return to the community by attending outings led by the recreation therapy staff. Some of our outings include, but are not limited to:
Restaurants
Museums
Sporting events
Grocery stores
Department stores
Banks
The zoo
Home evaluations
Training and Qualifications of Recreation Therapists at Brooks Rehabilitation
Bachelor's degree in Therapeutic Recreation
National Board Certification, Certified Therapeutic Recreation Specialist (CTRS)
Recreation Therapy Contact Information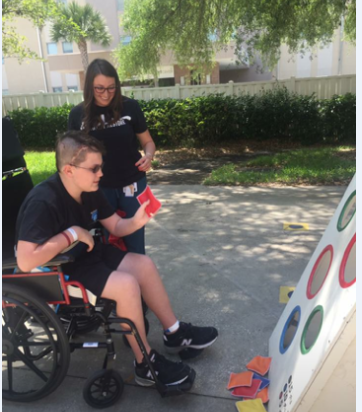 If you are interested in learning more about our Recreation Therapy Department, please contact Cara Stewart at cara.stewart@brooksrehab.org.
For an internship in Recreation Therapy, please click here for our internship page and application.