Coleman Watson: Using Aphasia for Change
Clinical Expertise
---
Jun 29, 2021
Medical Reviewer:
Kayla Fouraker, MS CCC-SLP
Last Updated:
December 20, 2022
June is recognized as aphasia awareness month where countless extraordinary people are honored for their journey of living with aphasia. Aphasia is a loss of words due to stroke or brain injury. Aphasia affects a person's talking, auditory comprehension, reading, and writing; however, aphasia does not affect their intellect. People with aphasia are just as smart as they ever were – particularly Coleman Watson, a federal attorney with aphasia.
Coleman is a fantastic example of hard work and success. Coleman grew up in the small town of Menlo, Ga. From a young age, he showed many qualities of leadership, intelligence and compassion. He excelled tremendously in school through student politics and continued this path to success by enrolling as an engineering student at Georgia Tech.
Coleman joined Pi Kappa Phi, which focuses on philanthropies versus typical social activities. His love for advocacy, charity and helping others grew exponentially. Pi Kappa Phi runs The Ability Experience, which is a charity organization that supports people with disabilities.
After graduation, Coleman worked as a commercial engineer in Los Angeles for five years before starting law school. He had passion for the law and for justice. Coleman knew he wanted to use his prior knowledge to help others and defend clients in need. Coleman said, "I completed my Juris Doctor, with a concentration in intellectual property, and a Master of Laws in Financial Services, with a concentration in capital markets, hedge fund formation, and derivatives."
His wife, Jessica, states that Coleman passed the bar in Florida, Georgia, California and New York on the first try. He also has a bar degree with the United States Patent and Trademark Office (USPTO). He opened his own firm, Watson LLP, in 2015. Watson LLP helps clients with intellectual property and technology issues. Coleman also has broad experience in patent litigation and trademark litigation.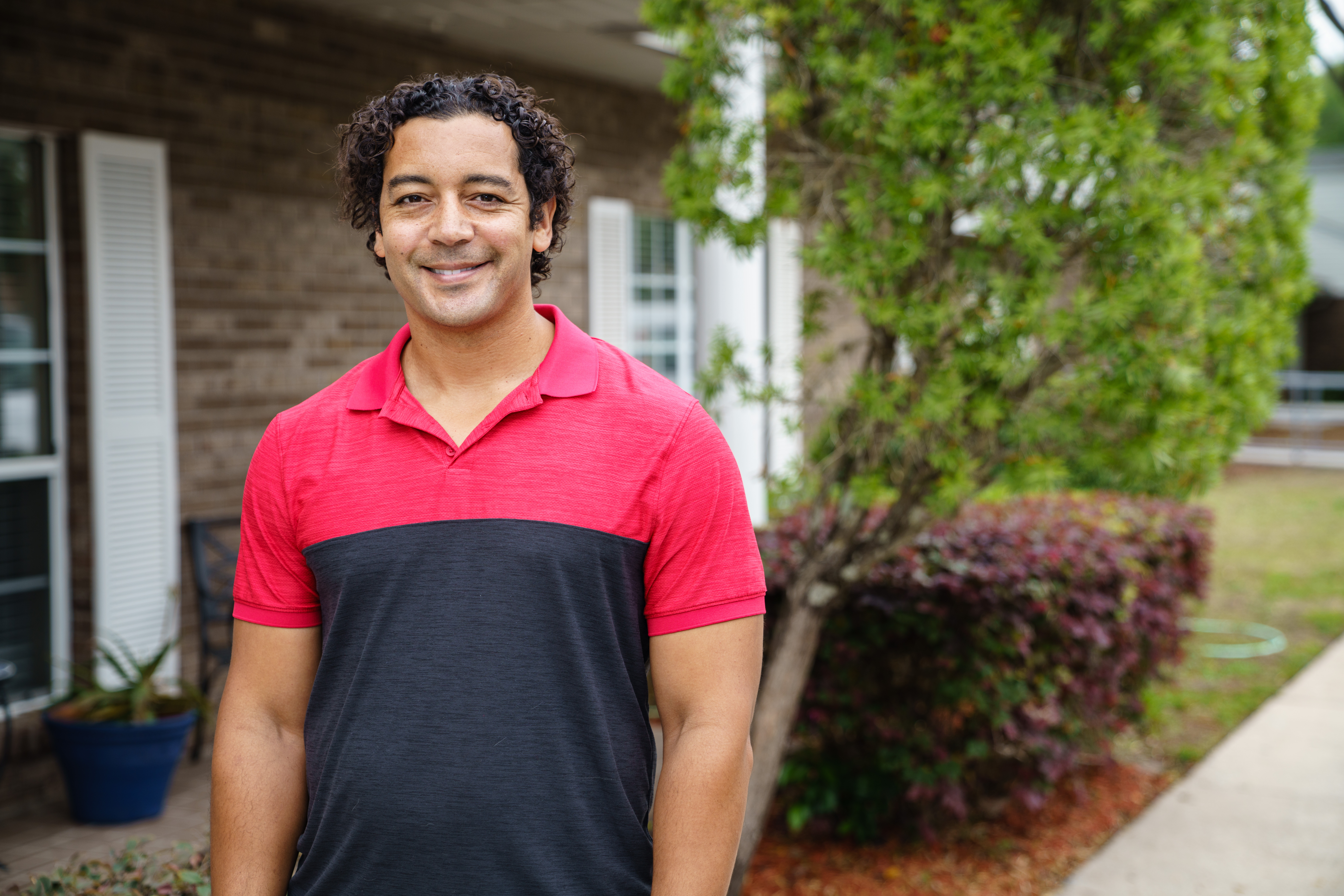 Helping others continued to be a passion in Coleman's life. In addition to his specialty, he spent many hours over the years defending civil rights of prisoners pro bono. Coleman also defended many clients pro bono regarding intellectual property or trademark litigation when they were unable to provide payment. He created the Civil Pro Se Project in Orlando, FL, to assist pro bono clients for civil cases in federal court.
During these years, he also became a father with his wife, Jessica. They have two children, Violet and Oscar. Their family loves spending time together and attending neighborhood activities with their friends in the Orlando community.
Coleman had a loving family, successful career, and growing firm until it all changed on February 12, 2020.
"I almost died on February 12, 2020. I had a massive stroke that day. It changed my entire life, forever. I was only 41. I thought that only older people could have a stroke. But anyone can," said Coleman.
"When my stroke happened, I couldn't move my body. It just stopped. Then, I lost my ability to talk. My son, Oscar, was with me. He was only nine. I needed help, but I couldn't call 9-1-1. I couldn't even say 'I love you,' while I was dying. But my son stayed strong and he got the help that we needed. Oscar saved me."
Coleman's life was changed on that day. His stroke left him with difficulty walking, using his right-hand and severe aphasia. He spent five days in the hospital before returning home. During this time, he remembers his wife advocating for his medical needs and his daughter being a faithful "teacher", helping him with different speech therapy apps even when he couldn't say the words.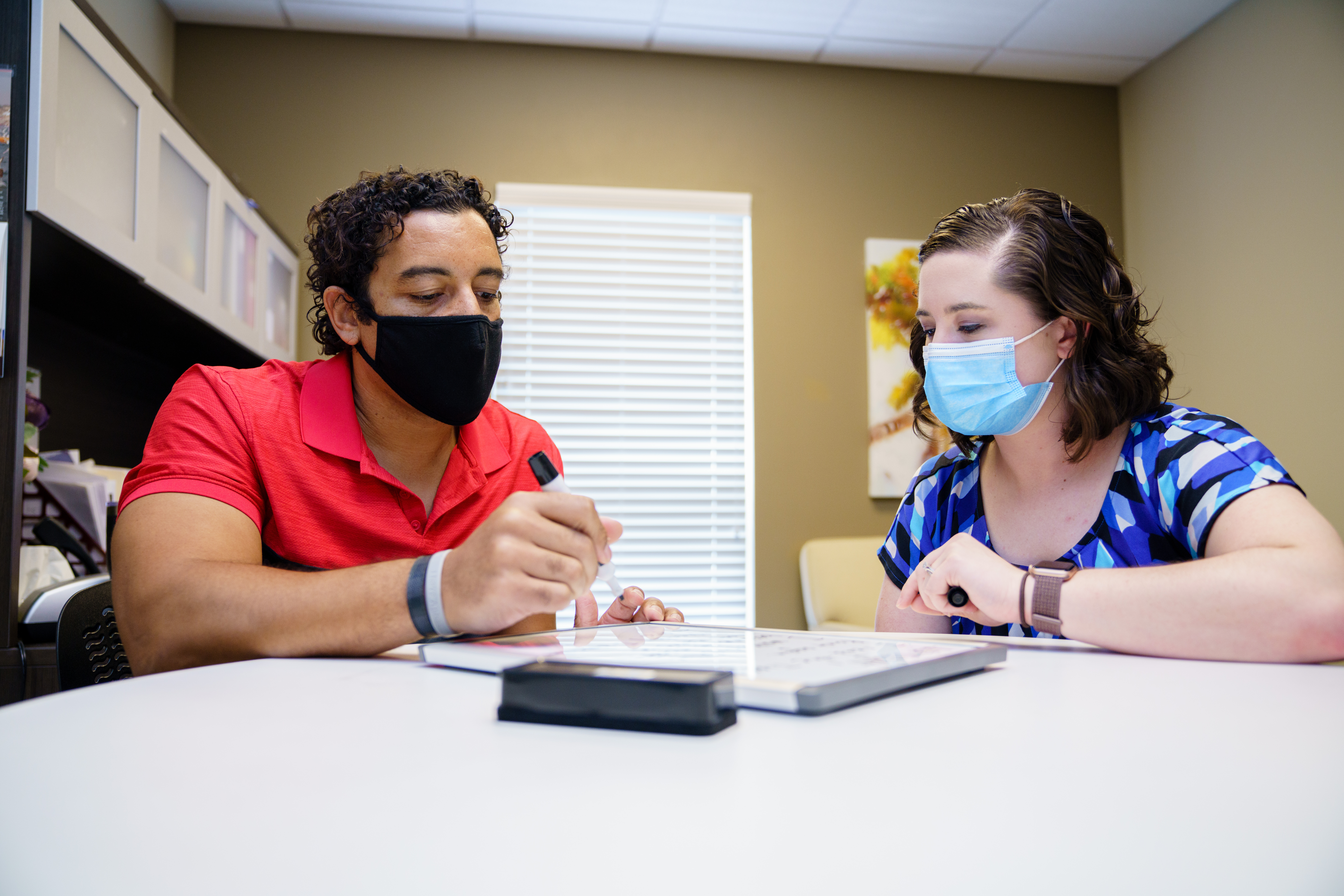 During the weeks following his stroke, he attended the Brooks Rehabilitation Aphasia Center Intensive Comprehensive Aphasia Program (ICAP). The ICAP program provides a combination intensive individual therapy and immersive group rehabilitation for 25 hours per week for six weeks designed to address the individual's specific communication deficits and tailors a program to advance recovery in all areas of language.
At first, Coleman was determined to return to federal law and resume his career as an attorney. However, he began to learn more about stroke, brain injury and aphasia, his goals changed. He realized the purpose for his life was to use his knowledge and his skills to advocate for those with disabilities in a larger way.
He spent the year after his stroke re-learning his speech, comprehension, reading, and writing through intensive speech therapy and also working on his goal of filming an aphasia documentary to educate the public. But, he still has larger challenges in mind to help those with aphasia and disabilities.
Coleman is announcing his candidacy for the United States Senate in July. Coleman is one of the most passionate people I have met. He always puts others first and his determination to help people in need is inspiring. His main platform will be helping those with disabilities. He states, "I want to be a voice for the voiceless."
He has many other ideas to improve public safety, the environment, and his specialty – the judicial system. "My passion for advocacy has grown because of my stroke, not in spite of it. My stroke showed me what truly matters – and what matters is change," Coleman says.