My Name is Ryan and this is my Second Chance
Patient Experience
---
Mar 1, 2017
"February 18, 2007 was the day I died. I was sixteen years old at the time and my best friend had just gotten his first car. It was a used, worn, black Camaro. The possibilities were endless. We tossed around a few ideas but nothing seemed good enough. All we wanted was one night free from parents, rules, and responsibilities. Just one night to really feel alive. 
What I intended on being a fun, energetic night quickly escalated into the most horrifying moment of my life when I was ejected from the vehicle on our drive home. My skull collided into the pavement and my lungs stopped taking in air. My comatose body was nearing its final seconds."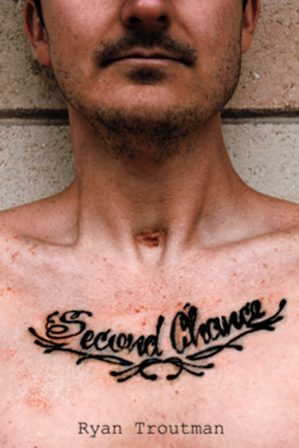 Ten years ago, this horrible accident changed Ryan Troutman's life as he knew it. In his recently published book, "Second Chance," Ryan documents his journey from the initial trauma hospital stay through Brooks Rehabilitation and back home.
"A journey through hospitals and rehabilitation clinics is the reason I'm still alive. During my days as a patient, I had to relearn how to walk, talk, sleep, and think. It felt like I was caged inside of a broken body that just didn't have the strength to recover or a will to live."
After a month of lying motionless in a hospital bed, Ryan finally opened his eyes. This miraculous moment signaled he was ready to move on to the next stage in his recovery…rehabilitation.
The first few weeks at Brooks Rehabilitation Hospital were challenging for Ryan and his entire family. Breakthroughs came slow at first. Ryan was still largely unresponsive, but they could tell he was still in there fighting to find his way back. One morning, Ryan's cognitive therapist tried something new. She rolled his wheelchair in front of a computer with a website he frequented before the accident.
"The therapist noticed a change in my eyes. I blinked and seemed intrigued. She smiled at my mom who held her breath. I began to inch my hand closer to the keyboard, and to their surprise, I typed in my username and password."  
As weeks passed, Ryan's mental challenges became as problematic as his physical ones. Ryan's next stop on his road to recovery was the Brooks Rehabilitation Neuro Day Treatment (NRDT) Program. The NRDT program helps to ease the transition from inpatient care to home. It was created to help patients improve thinking, communication and social skills, while continuing to work on physical abilities. This was the first part of the journey that Ryan can actually remember. It was here that he gained back some independence.
"My family had to learn how to cope with my disabilities. Many of my friends moved on and left me in their past. My whole world came crashing down and all they could do was watch. Everyone had to adjust. But more importantly, I had to accept living my life with a traumatic brain injury."  
Ryan Troutman was given a second chance at life. Ten years later, he is trying to make the most of that life.  Ryan works full-time and, when he can, volunteers at the Brooks Clubhouse. However, he defines himself as an author and an adventurer. Traveling is a way for Ryan to learn more about himself and the world around him. During the past few years, he's been to London, Paris, Africa, South America, Iceland and Thailand, to name just a few. He shares his story with everyone he meets, inspiring them to live life to the fullest.
"Traveling has taught me about trust. It has shown me that the world really isn't as scary as we all make it out to be. I've made friends from all around the world, each with their own amazing story.
Writing this book has also been quite an adventure. I've had people tell me how impressed they are that I was able to do it. Some people have even told me that it will be one of the biggest things I do in life. I always correct these people by telling them that my book is nothing more than a platform. What I do from it however, will be the greatest thing I do in my life."
Ryan Troutman will be speaking at Brooks Rehabilitation Hospital on Thursday, March 30th from 12:00 – 1:00 pm. Please join us to hear how Ryan victoriously fought his way back to the person he is today. To RSVP, please email [email protected].