Jenoa Alford: A Car Accident, Stroke, and Traumatic Brain Injury Couldn't Slow Him Down
Patient Experience
---
by John Weidner | Sep 17, 2015
The summer of 2012 was no ordinary one for 5-year old Jenoa Alford.
Jenoa was enjoying his yearly summer visit to Jacksonville to visit with family. He was playing outside when he was struck by a car and dragged several feet before his mom was able to force the driver to stop.
Little Jenoa was left with several skull fractures and a traumatic brain injury. He then suffered a stroke after the accident, leaving the left side of his face slightly paralyzed due to nerve damage.
Jenoa came to Brooks Rehabilitation on August 16th 2012, after two surgeries and several days in intensive care at UF Health Jacksonville and Wolfson's Children Hospital.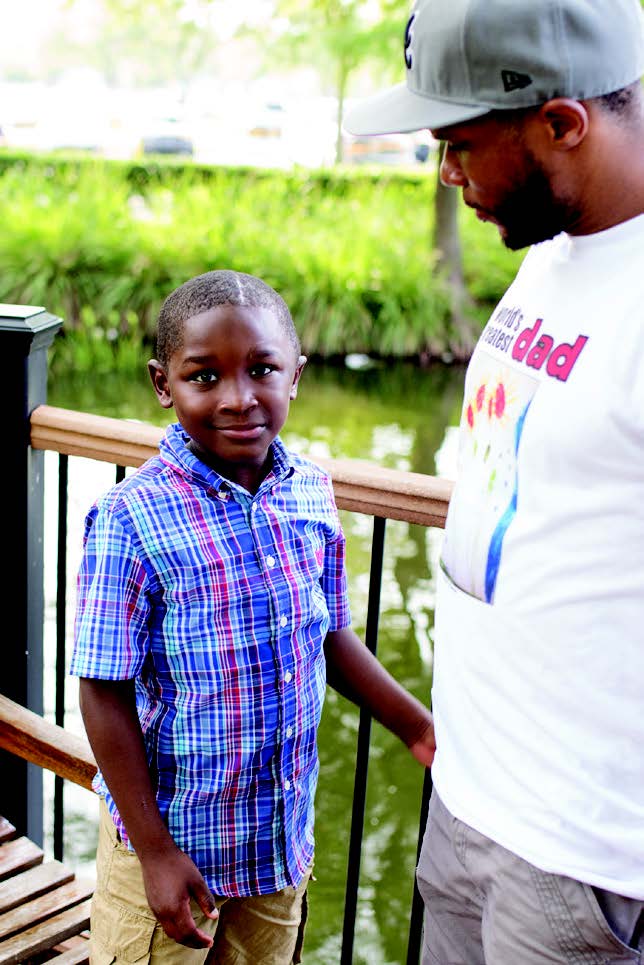 "His first memories were waking up at your facility," explains his father, Bill Alford. "He had no recollection of what had happened to him. He is a very social kid, usually the first to make friends in a room full of strangers. It was tough seeing him like that. It wasn't until he woke up at Brooks after the accident that we started seeing his personality again."
Jenoa amazed doctors and therapists with his dramatic improvements. After a week at Brooks, he was well enough to be discharged home. When asked what his favorite memory was here at Brooks, he stated, "They threw me a birthday party while I was here for my 6th birthday. It was fun!" Jenoa's mother, Kentura Richardson, thought the same thing.
I appreciated them being very compassionate not only for my child but also all the other kids as well. Brooks made recovery fun for him. They helped us make it our home for the time being.
After discharge, Jenoa and his parents utilized the Brooks School Re-entry Program to help aid in the smooth transition back to school – both in his hometown in Arkansas, and again when Jenoa and his mother decided to relocate back to Jacksonville to be closer to family in 2014.
Successful school re-entry is extremely important to children with traumatic brain and spinal cord injuries because their injuries are so often misunderstood. The Brooks School Re-entry Program provides training and support to teachers and administrators regarding the child's specific medical diagnosis and other possible consequences.
Additionally, a School Re-Entry Coordinator will often go to school with the child and provide education to help classmates understand the unique challenges facing these children as they transition back to school.
When Jenoa returned to Jacksonville, he returned to Brooks for outpatient therapy. He recently finished an entire year with pediatric occupational therapist Sandy Brown in May.
Jenoa had incredible resilience. He didn't let what had happened to him slow him down. He loved to compete and especially loved to win. He is a true fighter and on top of that, he's a really great kid.
Jenoa celebrated his 9th birthday this August. Despite all that he endured, he is a typical child. He loves football, video games and his friends at school. His favorite past time is playing football like his father.
He is a story of the power of a child's strength, hope, and wonder. Jenoa wasn't expected to survive, much less thrive.