Brooks has been serving children in the Southeast for more than 47 years. Our pediatric therapists have specialized training and the unique skills necessary to address developmental disabilities and traumatic injuries from infancy to adulthood.
Brooks provides a full complement of services through our pediatric program, including:
Aquatic therapy
Cognitive rehabilitation
Dietary
Neuropsychology
Nursing
Occupational therapy
Physical therapy
Respiratory
Speech/language therapy
Therapy dogs
Wheelchair/equipment assessment
Through our full system of care, we are able to bridge the transitions between childhood, adolescence and adulthood at any stage of illness or injury. We understand the importance of support within the community and we are committed to the following:
Raising awareness of physical and developmental rehabilitation and injury prevention
Providing support and resources by offering free educational opportunities in the community
Free developmental screenings around Jacksonville and St. Augustine
Free community benefit programs such as Adaptive Sports & Recreation, Pediatric Recreation and ThinkFirst! injury prevention
Assisting with school re-entry to help ease the transition back to the classroom
Parent support services such as financial grants and special events that foster a sense of community and education
Common conditions we treat:
Traumatic/acquired brain injury
Major multiple trauma
Stroke
Spinal cord injury
Tumor resections
Meningitis
Cancer
Amputations
Gullianne Barre
ADEM
Prematurity
Cerebral Palsy
Muscular Dystrophy
Coordination deficits
Orthopedic conditions
Concussion
Chronic pain
Autism Spectrum Disorder
Down syndrome
Genetic abnormalities
Sensory processing difficulties
Feeding/swallowing difficulties/disorder
Articulation/speech disorders
ADHD
Learning disabilities
GoBabyGo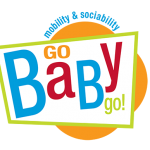 Do you know a child who would love a GoBabyGo car?
Brooks is currently accepting applications for children ages five years and younger. Click to learn more.