Medical Reviewer:
Megan Hyman, M.S., OT/L
Last Updated:
June 5, 2023
Brooks Rehabilitation has been serving children in the Southeast for 50 years. Our pediatric therapists have specialized training and the unique skills necessary to address developmental disabilities and traumatic injuries from infancy to adulthood. We merge innovative technology and customized treatment plans designed with families to provide the best outcomes for all children.
What is the Pediatric Rehabilitation Program?
Conditions We Treat
At Brooks Rehabilitation, we treat a number of conditions in our Pediatric Rehabilitation program.
Some of these conditions include:
Feeding disorders/difficulties
Developmental delay
Expressive/receptive language delays
Articulation
Fluency
Pediatric Rehabilitation Services and Therapies Provided
Inpatient Pediatric Rehabilitation
The pediatric inpatient program is housed within our main inpatient rehabilitation facility alongside our adult programs. Children (ages 5+) and families receive 24/7 age appropriate care at this facility from a variety of medical and rehabilitation personnel.
Outpatient Pediatric Rehabilitation
The Brooks outpatient pediatric program is a network of multiple clinics across northeast Florida, from the greater Jacksonville area to Daytona Beach. We offer multi-disciplinary services at all pediatric clinics, including occupational, physical, and speech language therapy. Our clinical team works with families to comprehensively assess a child's abilities, identify functional goals, and maximize participation in all environments.
Pediatric Day Treatment Program
We know that kids have a variety of different needs, whether it's based on their age, their diagnosis or just their preferences. We created the Pediatric Day Treatment Program with that in mind.
This program is designed to provide individualized, multi-disciplinary therapy for children and teens (ages 5-18) who:
are living with a lifelong disability (acquired or congenital)
would benefit from intensive rehab services to maximize their recovery outcomes
would benefit from intensive rehab services to increase their participation in activities outside of the home
Pediatric Physical Therapy
Pediatric physical therapists (PTs) have expertise in movement, motor development, and body function (strength and endurance) that they utilize to help their patients maximize physical function and participation in their home, school, and community environments. As primary health care providers, PT's also promote health and wellness as they implement a wide variety of supports in collaboration with families, communities, and other medical, educational, developmental, and rehabilitation specialists.
Pediatric Occupational Therapy
Pediatric occupational therapists (OTs) work to optimize a child's functional independence in activities of daily living including self-care, education, and play. Pediatric occupational therapists develop an individualized plan of care after a thorough assessment of the child's development across several domains (motor, visual processing, executive functioning, and sensory processing skills), taking into account the physical environment and social network. Our goal is to maximize a child's ability to participate in their environment(s), supporting the family through education, empowerment, and community connection.
Pediatric Speech-Language Pathology
Pediatric speech language pathologists (SLPs) assess, diagnose, and treat disorders of expressive and receptive language, articulation and phonology, motor speech, voice, fluency, and social and play skills resulting from developmental delays or associated disorders. Speech language pathologists also assist in feeding disorders or dysphagia. Augmentative and alternative communication looks at using no tech to high tech communication modalities to help facilitate speech and language skills in children with significant communication delays.
Additional Pediatric Services
Respiratory therapy
Therapy dogs
Community Support
Through our full system of care, we are able to bridge the transitions between childhood, adolescence and adulthood at any stage of illness or injury. We understand the importance of support within the community and we are committed to the following:
Raising awareness of physical and developmental rehabilitation and injury prevention
Providing support and resources by offering free educational opportunities in the community
Free developmental screenings around Jacksonville and St. Augustine
Free community benefit programs such as Adaptive Sports & Recreation, Pediatric Recreation and ThinkFirst! injury prevention
Assisting with school re-entry to help ease the transition back to the classroom
Parent support services such as financial grants and special events that foster a sense of community and education
GoBabyGo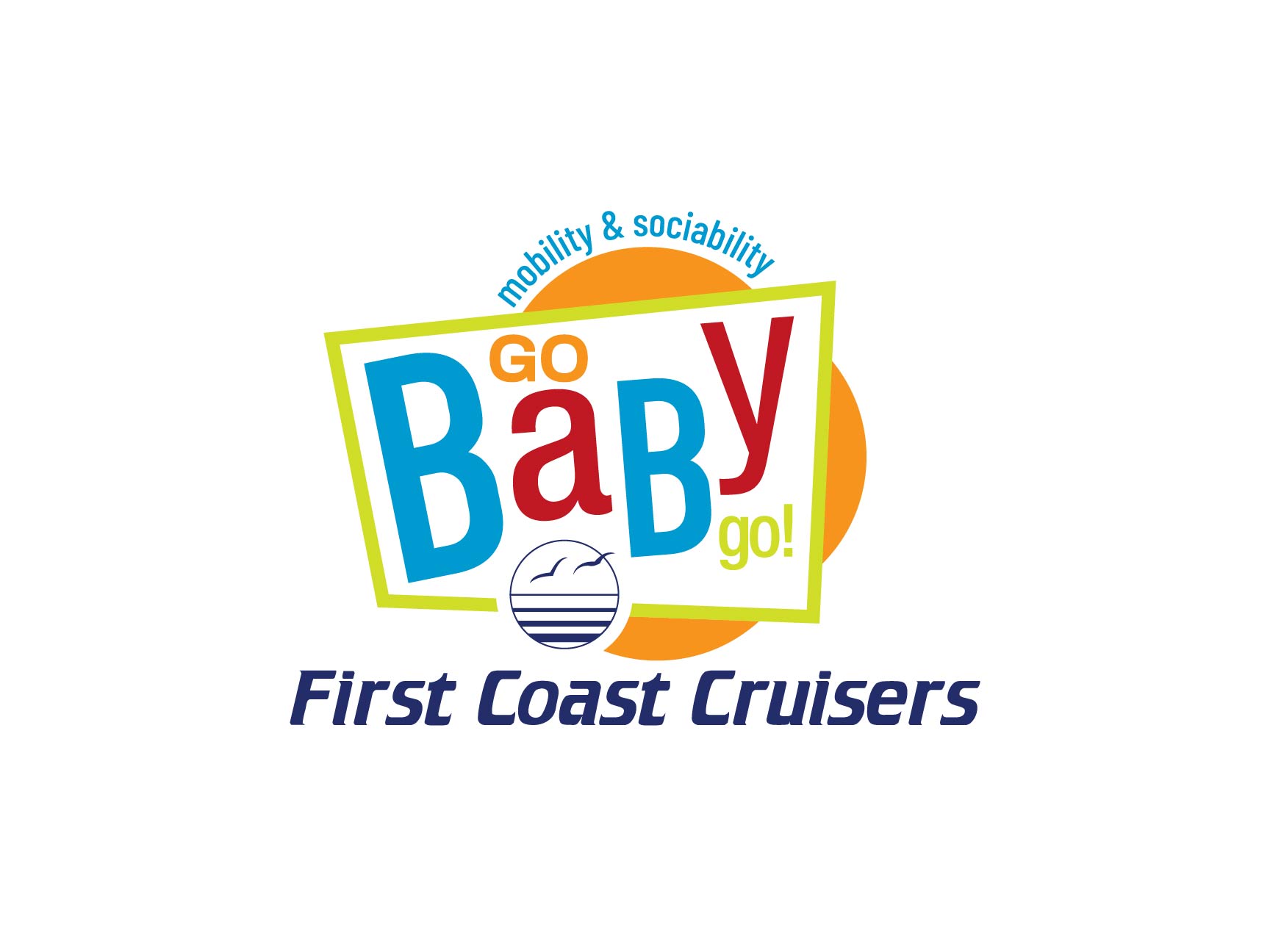 Do you know a child who would love a GoBabyGo car?
Stay tuned for more information about our upcoming community build!
Meet the Pediatric Rehabilitation Team
The Brooks Rehabilitation Pediatric Rehabilitation team consists of several highly trained experts. These specialists have a robust
Neuropsychologists/psychologists
Dieticians
Respiratory therapists
Pediatric Education Standards
Brooks pediatric specialists possess advanced education in pediatric rehabilitation, including specialty certifications and board certifications.
The Brooks Institute of Higher Learning (IHL) is committed to the clinical and professional development of our pediatric specialists. The Brooks Institute of Higher Learning offers continuing and advanced clinical education for healthcare professionals related to pediatric rehabilitation. Courses are either taught by specialists employed by Brooks Rehabilitation or nationally recognized leaders in their content area.
Brooks IHL offers clinical advancement opportunities such as the Pediatric Physical Therapy Residency Program, a year long program for pediatric physical therapists, preparing them to sit for board certification examination to become Board-Certified Clinical Specialists in Pediatric Physical Therapy (PCS).
Brooks pediatric specialists recognize the value of the inter-professional team in pediatric rehabilitation. Continuing education is fostered through monthly work groups, roundtable meetings, and case study presentations.
Pediatric Research
The Brooks Clinical Research Center (BCRC) is devoted to conducting innovative research studies that will expand the knowledge and science of recovery for our patients. Our skilled team is driven by a mission to generate new knowledge and integrate the latest research discoveries into clinical practices that improve patient outcomes and quality of life. Brooks Rehabilitation is dedicated to building a community where researchers, health care professionals and patients work together to advance rehabilitation science and care. Brooks believes strong partnerships that leverage clinical and research expertise are key to achieving this mission. As such, Brooks and the University of Florida College of Public Health and Health Professions (UF-PHHP) have formed a premier partnership – the Brooks-PHHP Research Collaboration. Established in 2013, the Brooks-PHHP Research Collaboration has resulted in over $2.7 million in external funding and more than 90 peer-reviewed publications.
Connect With Us
Reach out to us at [email protected] for more information!