Inpatient Rehabilitation Hospitals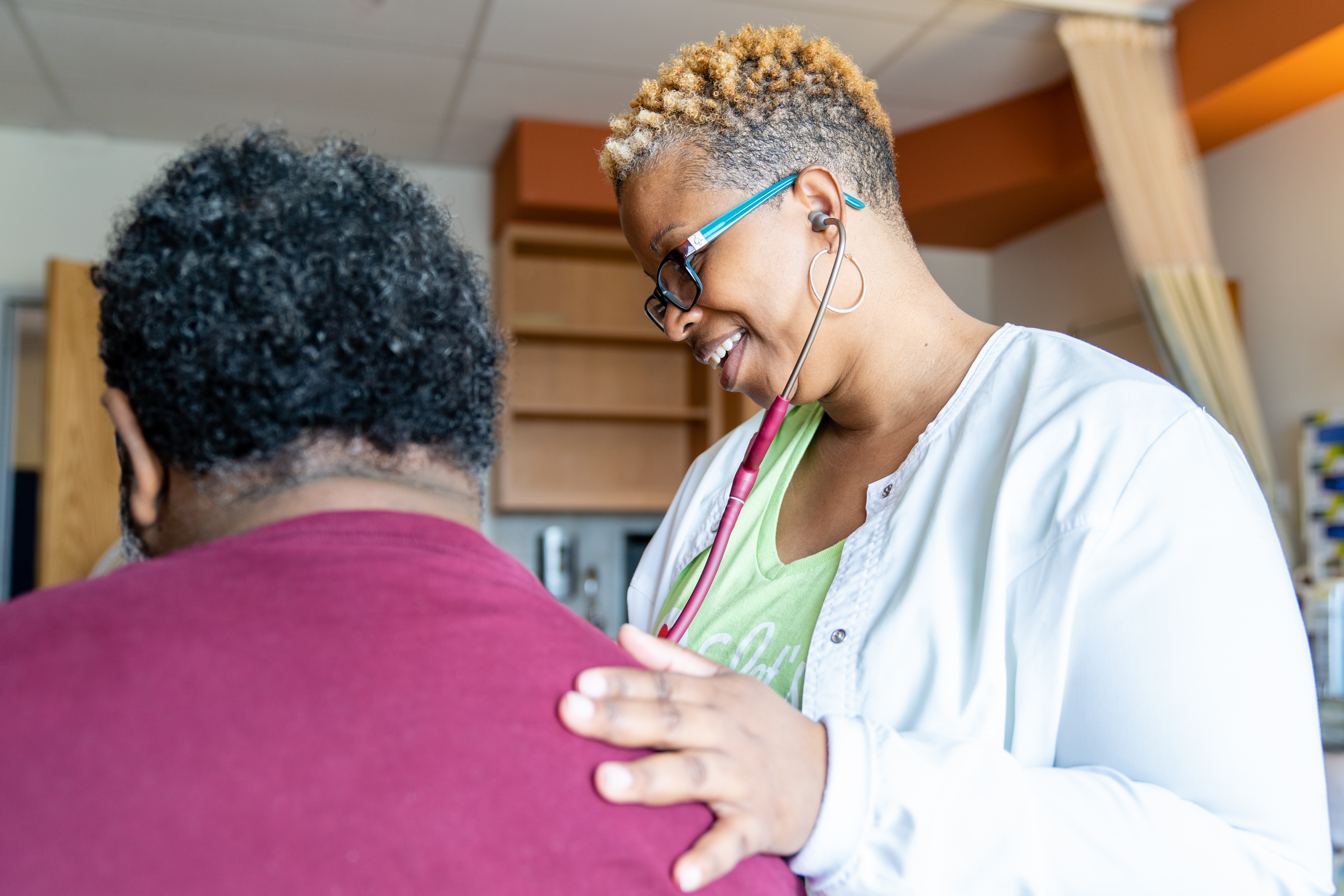 At Brooks Rehabilitation Hospital (BRH), we service patients from all over the nation who visit our facilities located throughout the greater Jacksonville, St. Augustine, Daytona, Orlando, and Hudson areas. Our interdisciplinary teams work closely together with each patient to determine their goals and help them work towards achieving them. This team consists not only of physicians, nurses, physical therapists, occupational therapists, speech therapists, and case managers, but it also often includes music therapists, recreational therapists, peer mentors, neuropsychologists, and other consulted specialists that can provide services that go above and beyond to help our patients achieve recovery and regain their prior level of function.
In our inpatient rehabilitation hospital, we treat our patients using a two-pronged approach that emphasizes both recovery and increased independence. We believe that this simultaneous approach is essential because we want our patients to return home with their loved ones safely, but we also want to maximize their recovery during their time with us. Research has shown that time, intensity, repetition, salience, and specificity supported by our programs improves neuroplasticity. Additionally, our program provides access to state-of-the-art equipment that has been shown to promote neurological recovery.
At BRH, we work closely with our patients and their caregivers. During a patient's stay, caregivers will be provided with one-on-one training from the clinical team as needed to ensure that they can safely assist the patient with their discharge. These trainings include topics like medication management, how to get in and out of a car, and how to communicate effectively. Our goal is to provide the best possible care while ensuring that all of our patients and caregivers have their needs met, and are set up for success after rehabilitation.
Skilled Nursing Facilities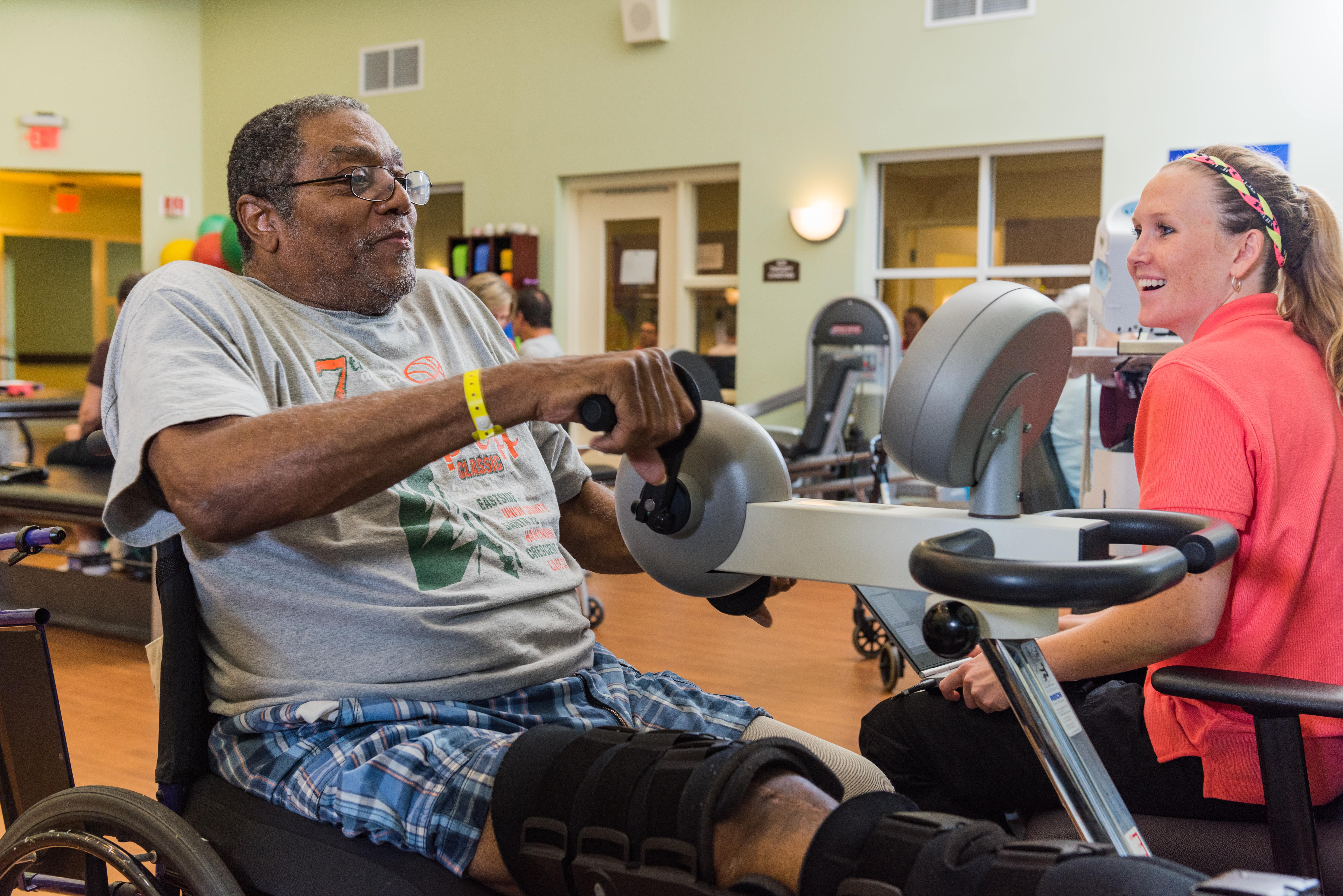 At Brooks Rehabilitation, we have two skilled nursing facilities that promote rehabilitation and recovery: Bartram Crossing and University Crossing. Rehabilitation in our skilled nursing facilities includes physical therapy, occupational therapy, and speech therapy services. Our team of neurologic therapists will evaluate you to create an individualized treatment plan specific to your needs, and will continue to collaborate with physicians, nurses, and case managers to promote a cohesive treatment process.
In our skilled nursing facilities, we provide access to technology aimed at the promotion of neurorecovery, including electrical stimulation technologies for pain management and neuromuscular re-education, harness systems for walking recovery, and biofeedback devices for dysphagia treatment and balance training.
Our goal for rehabilitation in our skilled nursing facilities is to promote functional independence with mobility, activities of daily living, cognition, communication, and swallowing so you can reach your highest level of recovery.
Outpatient Therapy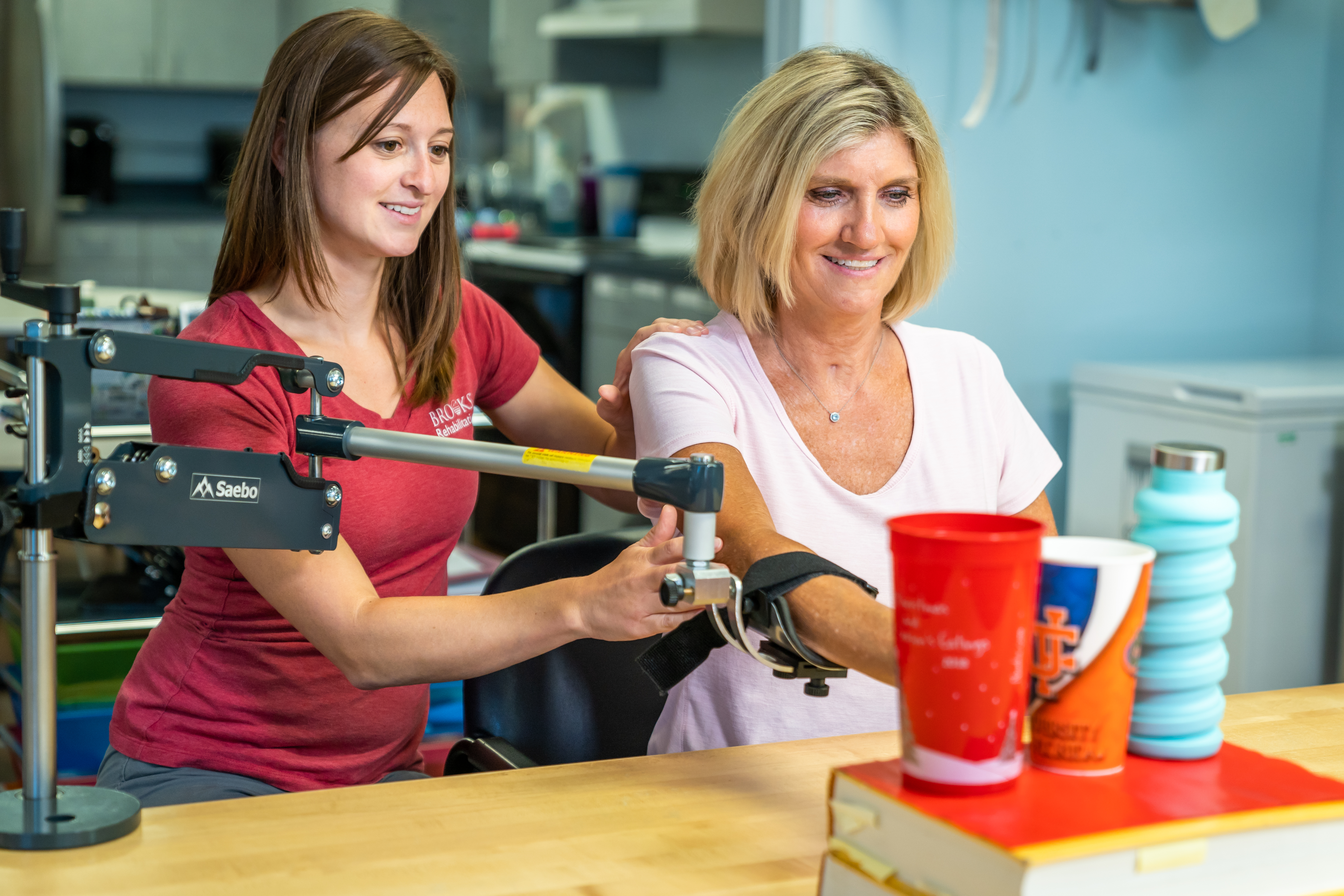 Brooks Rehabilitation includes more than 15 multidisciplinary clinics throughout the greater Jacksonville, St. Augustine, Daytona, Orlando, and Hudson areas. We offer physical therapy, occupational therapy, and speech therapy services aimed to maximize your recovery. Our teams work collaboratively with you and your loved ones to develop an individualized plan to meet your needs, wherever you are in your recovery process.
Our main goal for rehabilitation in our Outpatient Division is to empower you to achieve your highest level of recovery and participation in life through excellence in rehabilitation. We perform formal and thorough assessments of each individual and work with them to set and achieve their goals for therapy.
In addition to our rehabilitation teams, our outpatient division has a variety of resources aimed to facilitate your therapy including the Aphasia Center, Research Department, and Motion Analysis Center. We also offer Independent Wellness programs at our Neuro Recovery Centers and local YMCAs to further optimize your level of functional independence, community re-integration, and management of your overall health.
Home Health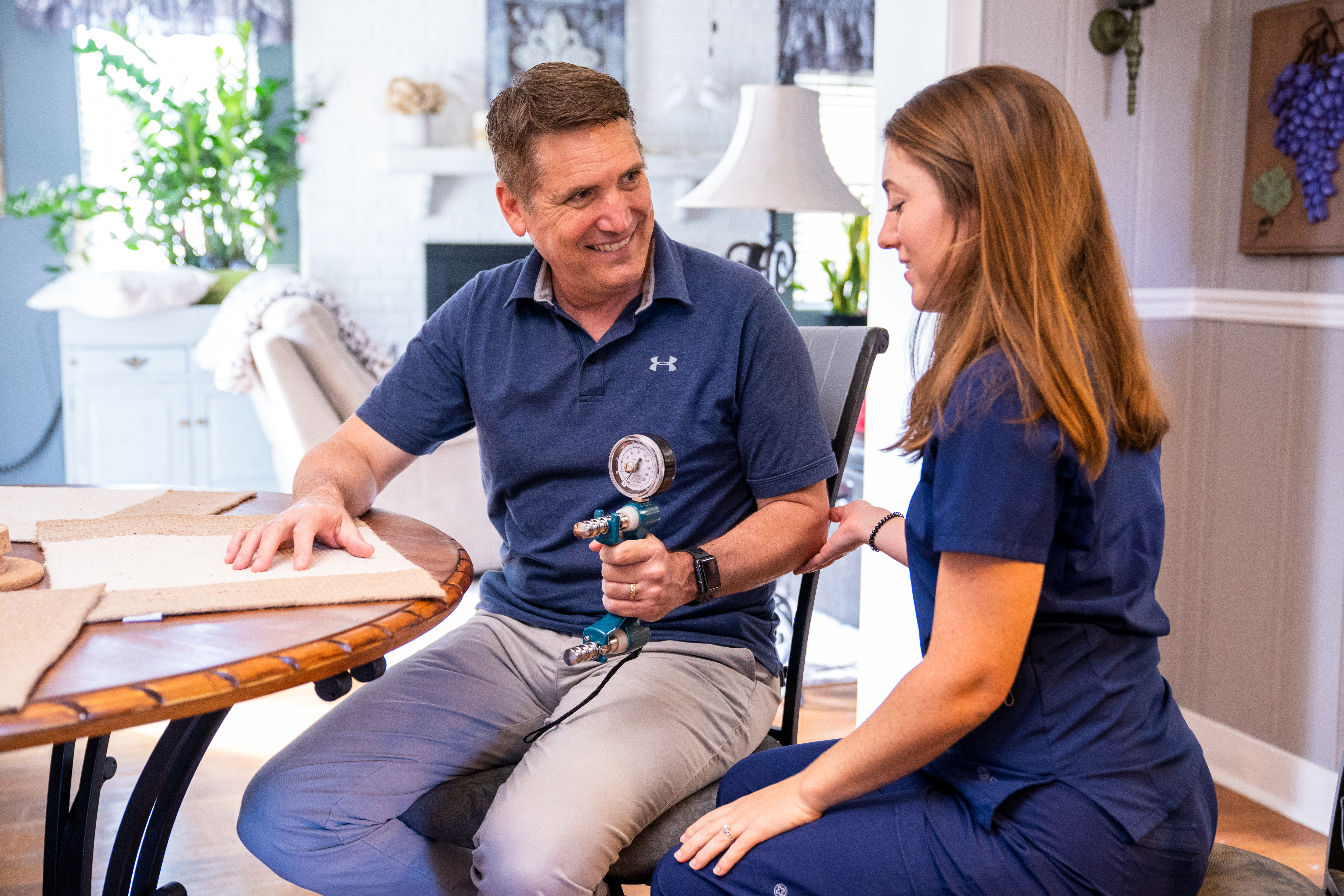 Brooks Rehabilitation Home Health serves patients in 23 counties across the state of Florida. Rehabilitation in the home setting is based upon the specific care needs of the patient and includes the indicated combination of skilled nursing, physical therapy, occupational therapy, speech therapy, social work, and home health aides. The evaluating clinician from each ordered service will evaluate you from their discipline-specific area of expertise, and all of the clinicians will collaborate to coordinate your specific treatment plan. Each home health plan of care is tailored to the needs of the individual, and the care team is constantly communicating and updating the plan as appropriate.
Home health specialists work with patients and their caregivers to measure things like the width of doorways, height of countertops, and distances between utilities to assess what can be safely navigated by a patient, and where adjustments or equipment could be beneficial.
It is the goal of our team to facilitate the greatest and safest return to function possible, and we accomplish that goal through excellence in rehabilitation and medical care services. We will work with you to ensure your home is set up in the safest way possible, and we look forward to helping you achieve your goals in your recovery.
Custom Care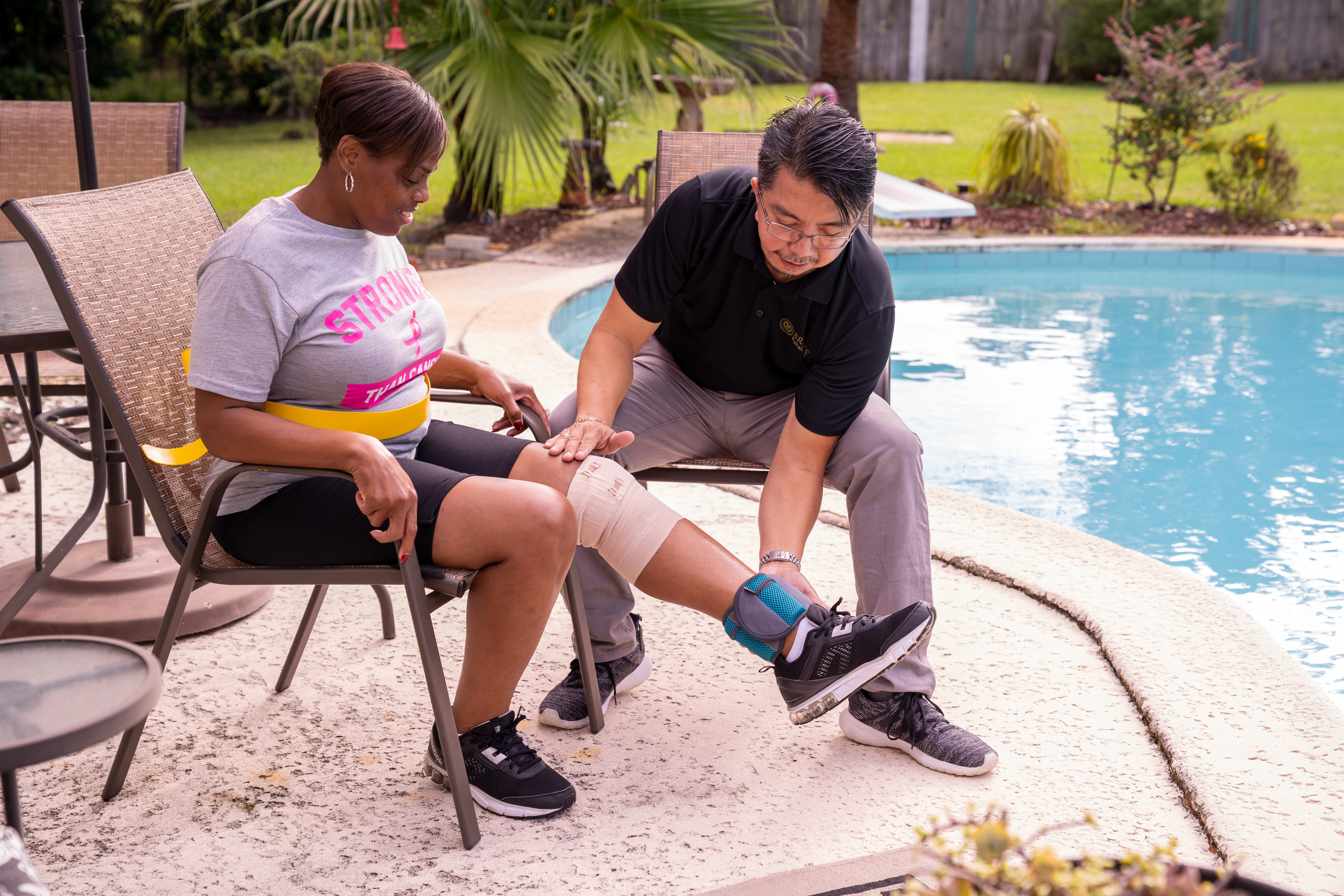 Because each patient is unique, Brooks offers a variety of options to customize care for our patients. This is our non-medical home care assistance, and encompasses a wide variety of caregiving from the comfort of your home.


Our System of Care
Learn more about our system of care.