We Go Beyond Expectations
Experience and Expertise
A nonprofit organization, Brooks Rehabilitation has more than 50 years of experience in treating the most complex and medically challenging rehabilitation cases across a wide range of issues: stroke, brain injury, spinal cord injury, neurological disorders, orthopedics, pain, trauma and more. At Brooks, you will find the experts for the individualized medical care you need, and each year thousands of patients from our region and across the country do just that.
World-Class Medical Teams
You will receive care, compassion and hope from clinical teams that are among the highest trained and educated in the profession. Our physicians are board certified in physical medicine and rehabilitation, many of our nurses are rehabilitation certified and many of our therapists have received doctorate level degrees. Our programmatic approach means that each area, such as stroke, brain injury or spinal cord injury, has a medical director and a comprehensive care team of dedicated professionals.
Conditions Treated at Brooks
Inpatient CARF-Accredited Programs
Inpatient Rehabilitation Programs (Adults, Children, Adolescents)
Brain Injury
Spinal Cord Injury
Stroke
Pediatrics
General Medical Rehabilitation
Innovative Technology for Better Outcomes
Brooks Rehabilitation is committed to offering the latest equipment, technologies and research-based treatments. Many times, our expertise in evidence-based rehabilitation helps develop these emerging technologies and gets them into wide-spread use sooner. Whether the technology is part of our community programs to promote socialization or in our rehabilitation settings to promote greater function, we know that ultimately the latest technologies will help drive better outcomes for our patients. We're dedicated to always being on the forefront of "what's next." Some of the latest resources our clinicians are using include:
Robotics
Exoskeletons such as Indego and the Cyberdyne Hybrid Assisted Limb (HAL) help patients exercise in ways that they otherwise would not be able to. These two devices not only help patients, but they also assist our clinicians in better understanding a patient's recovery and progress. HAL, in particular, provides real time data so therapists can see and adjust settings and movements to produce the desired result.
Virtual Reality (VR)
VR is an area we are growing rapidly. We use an immersive environment to assess a patient's function and then provide appropriate activities to enhance their recovery. VR uses include balance, visual and mobility issues. We are currently developing our own VR applications, which our therapists will control to provide functional tasks for each patient.
Assistive Technology
As the name implies, this covers a broad spectrum of new ways to give patients more functional independence in their lives. We train patients and caregivers to use new innovations to help with everyday activities – even simple tasks like eating a meal or getting in the front door. Assistive technology can move a patient from very dependent to more self-sufficient, creating a better quality of life.
Story of Recovery
Tyler Woodard: Traumatic Brain Injury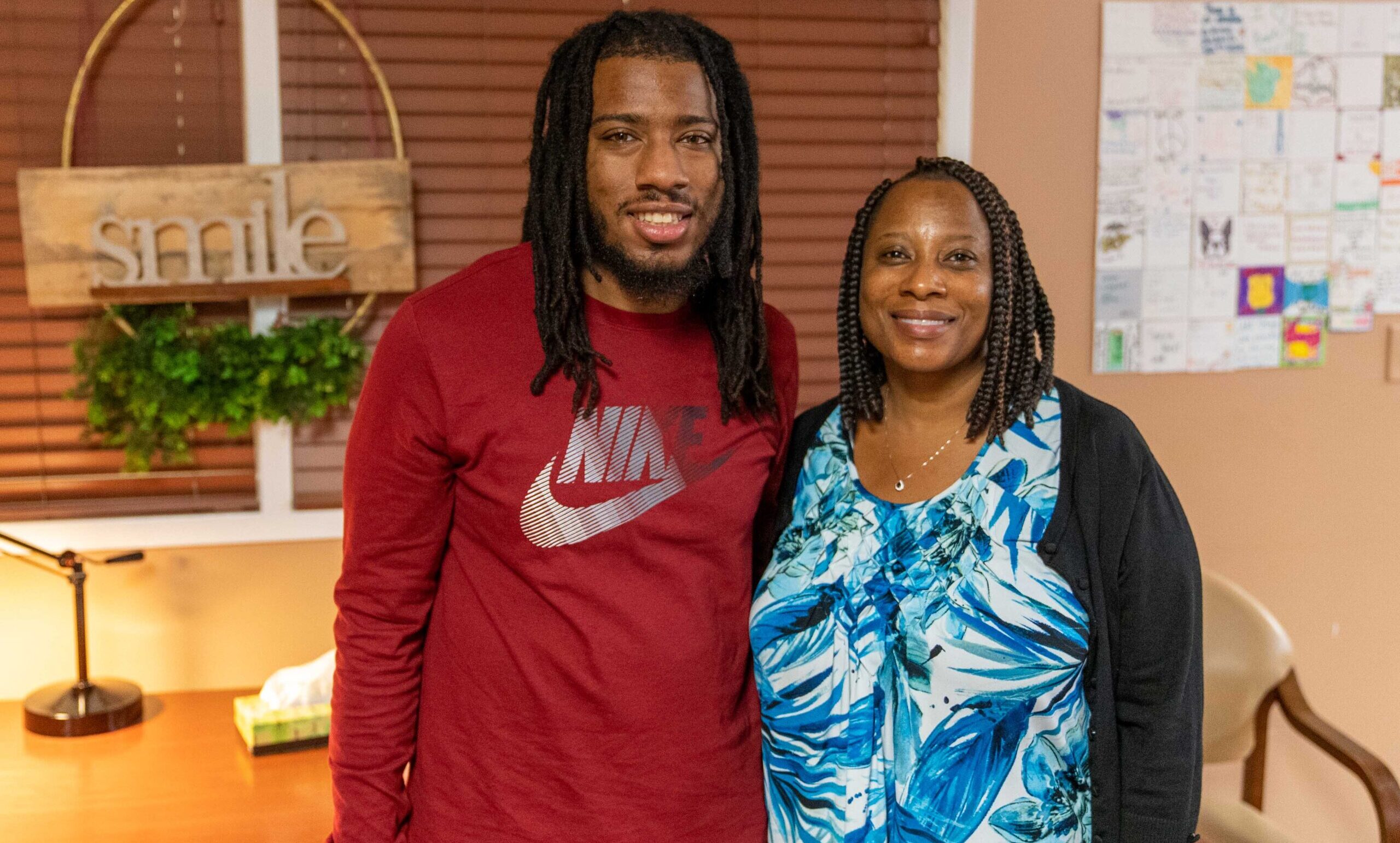 After driving a friend to a job interview, Tyler Woodard was hit broadside leaving the parking lot. An MRI showed a severe brain injury. After intense surgery and other procedures, Tyler did not wake up, and it wasn't clear he ever would. Juliette, his mother, asked the doctors to do everything to sustain his life. There was not much change in his condition for 18 days until Tyler's nurse randomly asked him to give her a thumbs up. And he did. The nurse ran to tell Juliette the exciting news.
Read Tyler's Full Story of Recovery
By The Numbers: Brooks Rehabilitation Hospital, University Campus
By linking the best minds in rehabilitation with the latest treatments and technology, we enable our patients to achieve the highest quality of life possible.
Providing care for more than 50 years.
According to U.S. News & World Report, Brooks is the only nationally ranked rehabilitation hospital in Northeast Florida and 1 of only 3 in Florida. Brooks ranked as "excellent" for patient services and "very high" for number of patients treated for stroke, traumatic brain injury and traumatic spinal cord injury.
CARF-accredited in stroke, spinal cord injury, brain injury, pediatrics and general medical rehabilitation.
Magnet® designated as a reflection of nursing professionalism, teamwork and superiority in patient care. Brooks was the first in Florida and one of only five freestanding inpatient rehabilitation facilities in the country to achieve designation.
Joint Commission accredited, demonstrating a commitment to performance standards and patient care.
Hospital readmission rates are lower than the national average.
Exceeding Patient Expectations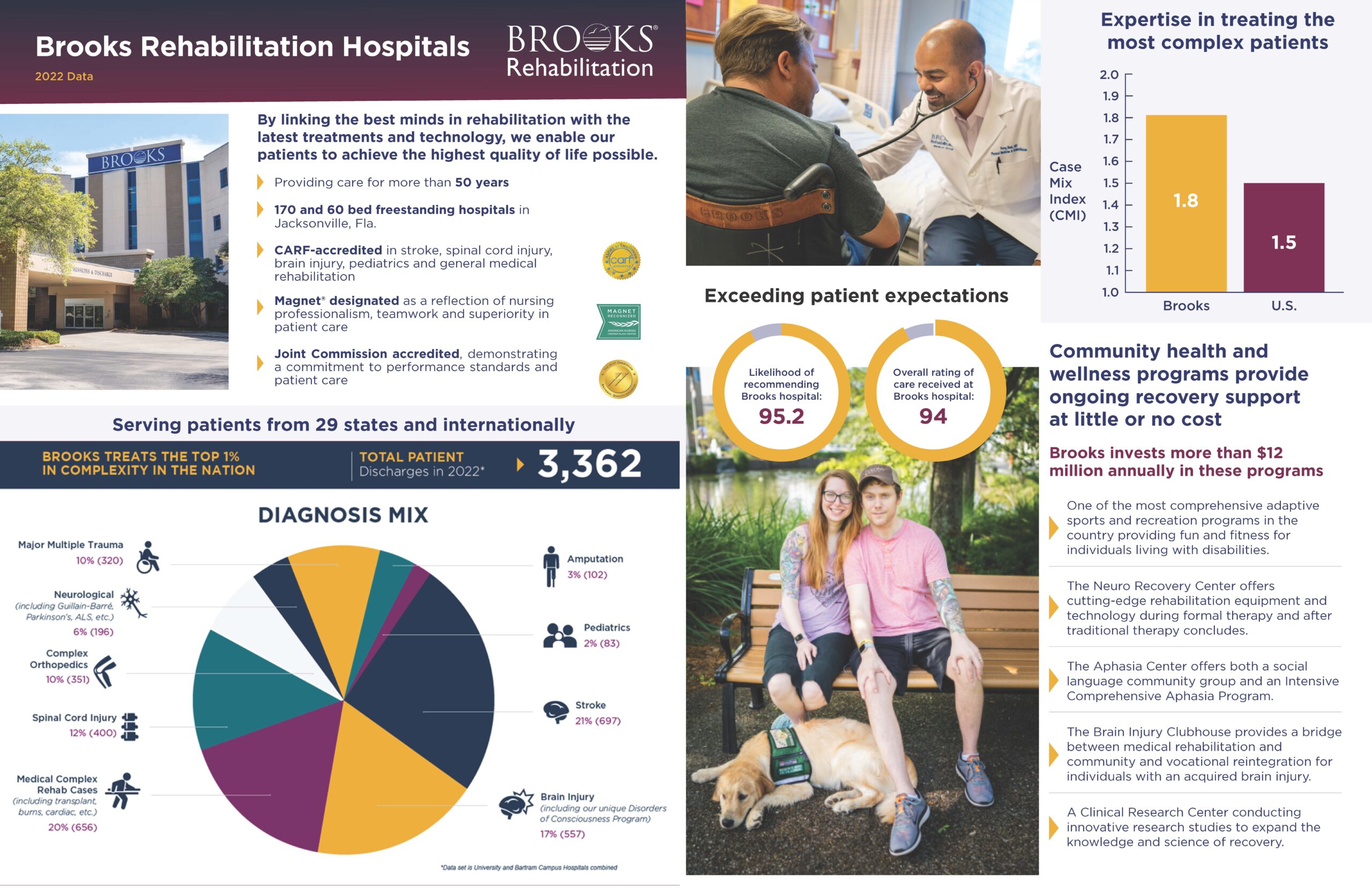 Community Health and Wellness Programs Provide Ongoing Recovery Support at Little or No Cost
Brooks Invests More Than $10 Million Annually in these Programs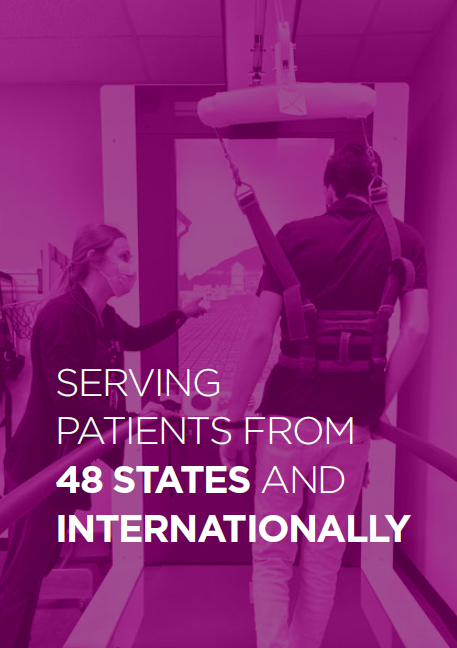 Meet Your Rehabilitation Team
At Brooks, you are cared for by a designated team of experts in physical rehabilitation. Depending on your needs, your customized team may include:
Physiatrists are doctors who specialize in physical medicine and rehabilitation, to oversee your recovery.
Rehab Nursing provides hands-on nursing care 24 hours a day, coordinated with other members of your healthcare team.
Physical Therapists / Assistants help strengthen your muscles for increased balance, walking and coordination.
Occupational Therapists / Assistants focus on muscle strength for increased hand and arm use with daily living activities such as bathing and dressing.
Speech-Language Pathologists help you regain the ability to communicate, swallow safely and understand information.
Neuropsychologists perform evaluations to determine if there are any deficits in concentration, memory, reasoning and problem solving.
Registered Dietitians develop individualized nutritional assessments, interventions, nutrition support and diet education.
Case Managers coordinate your inpatient stay and help plan your continued care.
Recreational Therapists help you find enjoyment in returning to leisure activities and introducing activities adapted to your new abilities.
Music Therapists use elements of music such as rhythm, dynamics, pitch and harmony to optimize movement and elicit verbal expression.
Stories of Recovery
Puschel Sorensen: Guillain-Barré Syndrome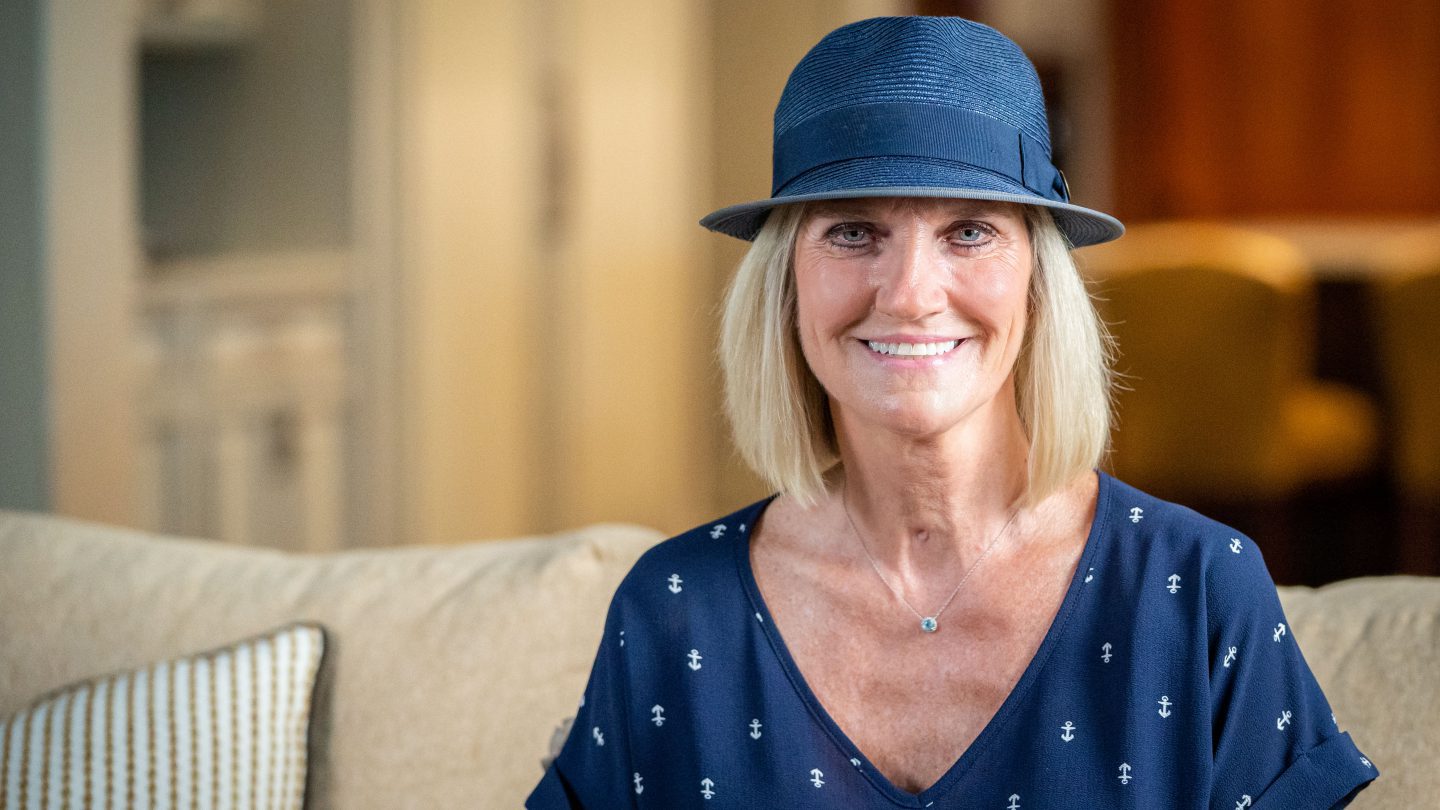 Puschel Sorensen came to Brooks Rehabilitation Hospital (BRH) after suffering with Guillain-Barré Syndrome (GBS) for 54 days in a hospital's intensive-care unit. Guillain-Barré syndrome (GBS) is a rare neurological disorder in which the body's immune system mistakenly attacks part of its peripheral nervous system — the network of nerves located outside of the brain and spinal cord. GBS can range from a very mild case with brief weakness to nearly devastating paralysis, leaving the person unable to breathe independently.
Listen to Puschel's Full Story of Recovery
Wyatt Pitts: Pediatric Rehabilitation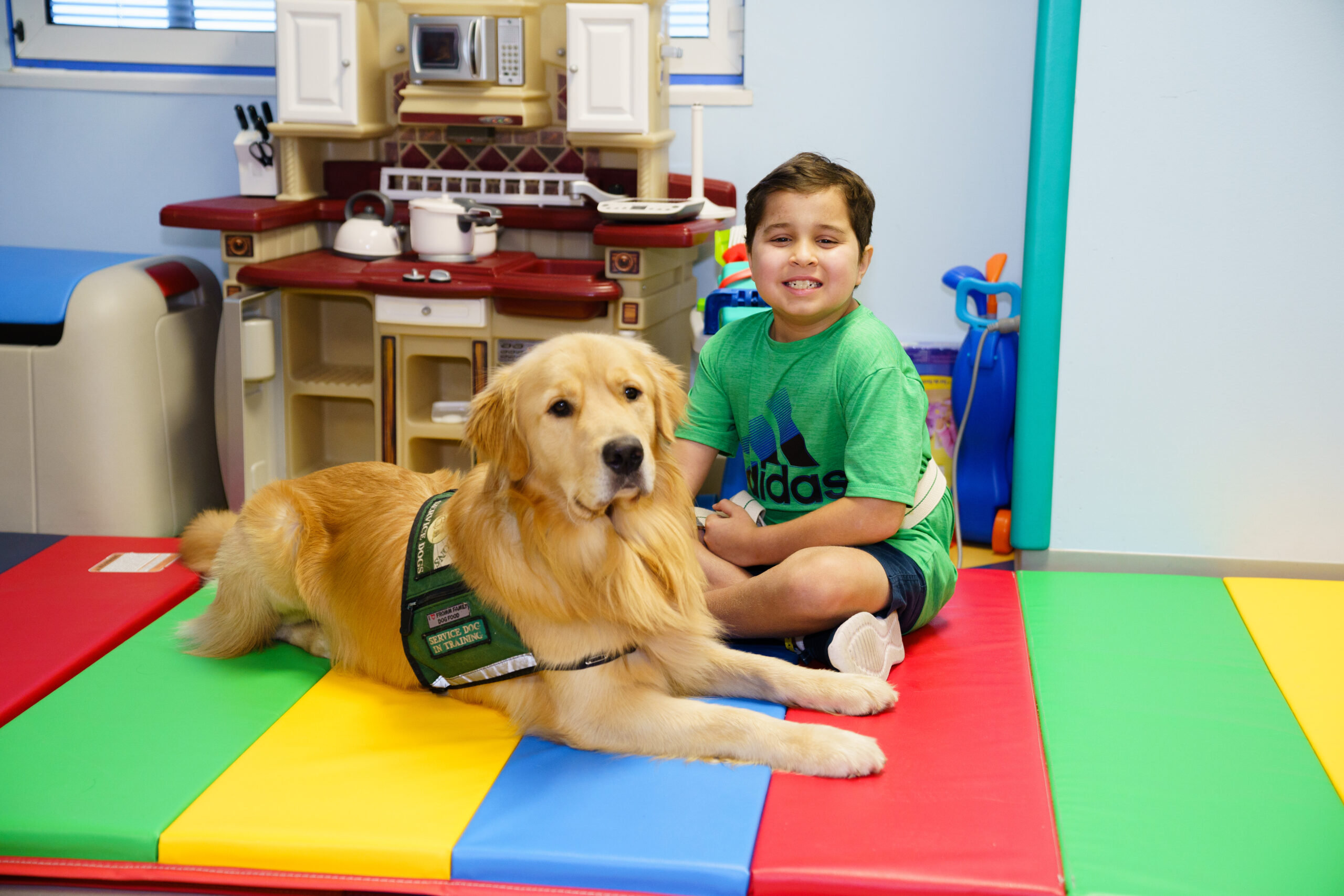 When Brittany Pitts' son Wyatt was admitted to the hospital for suspected pancreatitis, it was her motherly instinct that may have saved his life. While CT scans were inconclusive, Wyatt began suffering from slurred speech, hallucinations, seizures and right-side paralysis. Brittany insisted on an MRI, which showed two possible infarctions (tissue death due to inadequate blood supply). Wyatt was life-flighted to a hospital in Gainesville, Fla. In the air, he slipped into a coma and was intubated.
Read Wyatt's Full Story of Recovery
Brooks Offers Comprehensive Rehabilitative Care
What to Expect at Brooks Rehabilitation
Physician & Advanced Practice Provider or Clinical Care Team
On the day of admission, you will meet some of your nursing team and a member of your medical team. You can expect to meet your rehab physician on your first full day at Brooks.
Your attending physician is a physiatrist, a doctor who specializes in physical medicine and rehabilitation – he or she will lead your medical care during your stay.
You can expect to see your rehab doctor and other members of your medical team, consisting of physician assistants and nurse practitioners, on a daily basis.
Excellence in Nursing
During your stay you will have 24-hour nursing care, you can expect your nurse and nurse assistant to check on you every hour to make sure you have everything that you need.
As our nurses and nurse assistants change shifts, they will discuss your care and progress with your next nurse at your bedside.
We want you to be an active participant in your care, so please ask questions during hourly rounds as well.
World-Renowned Therapy
Generally, you can expect to begin therapy the day after your arrival. In general, therapy sessions can begin as early as 7 a.m. and end as late as 7 p.m. seven days a week. However, your personal therapy schedule will be available on your TV screen under "My therapy schedule" the day after admission.
You can expect to have at least three hours of therapy every weekday and a modified therapy schedule on the weekends. If your treatment team feels you would benefit, you will also be set up for our inpatient hybrid program in addition to your regularly scheduled sessions, which gives you access to more treatment through our advanced rehabilitation technology.
On your first day of full therapy you can expect to meet the members of your therapy team consisting of a physical therapist, occupational therapy and a speech therapist.
If you are in need of more specialty care, you may also receive visits from our assistive technology, exoskeleton, and seating and positioning specialists.
Items to Bring
One of our goals at Brooks is to help you regain your strength and maximize your independence. To achieve this, you will be getting dressed daily in regular clothing. Bring comfortable pants, shorts, shirts, lace or Velcro tennis shoes.
Family Lodging Options
Our Brooks hospitality house, Helen's House, located on our University campus, offers affordable temporary lodging to out-of-town families and caregivers. Our rooms can accommodate a maximum of 3 adults or 2 adults and 2 children. Each room has one queen-sized bed, a pull-out sofa, and a private, handicapped accessible bathroom. Helen's House provides daily transportation to locations around the campus. Helen's House is based on availability, so please ask a member of your rehab team for more information.
We allow one overnight visitor, should your caregiver prefer to stay with you. We ask that they check in daily at the security desk. Sleeping options in private rooms include a single sleeper. Please be aware that nursing staff will be making hourly rounds to check on you throughout the night.
Caregivers & Visitors
We strongly encourage your caregiver to participate in your rehabilitation throughout your stay – especially if they will be your primary caregiver upon discharge.
Caregivers who are participating in your care are welcome to stay overnight with you in your private room. However, please be aware that our nursing staff will make hourly rounds throughout the night. Please be sure that your overnight guest checks in at the security desk daily for an overnight pass.
Any guests that will not be a caregiver, after discharge should visit between 4-8 p.m. to avoid interrupting your therapy schedule.
Discharge
One of our goals at Brooks is to prepare you for home or your next care setting. We will begin working with you and your caregiver immediately to prepare you for success.
While your entire care team plays a role in your discharge, your case manager will help plan your continued care – including setting up doctors' appointments or outpatient services. You can expect your first visit from a case manager within your first three days of admission.
Weekly, your rehab physician and case manager will receive feedback from your therapy and nursing team on your progress and continued needs. This will help your rehab doctor plan for your discharge needs.
System of Care
Multiple care settings and community programs are what makes Brooks the best choice for rehabilitative care and beyond. After the hospital, you'll have access to everything the Brooks system has to offer: more than 40 outpatient therapy clinics; skilled nursing facilities; assisted living and memory care facilities; home health and home care services; research; day treatment programs; and community programs. We provide care in the right setting for your individual needs, resulting in the best outcomes.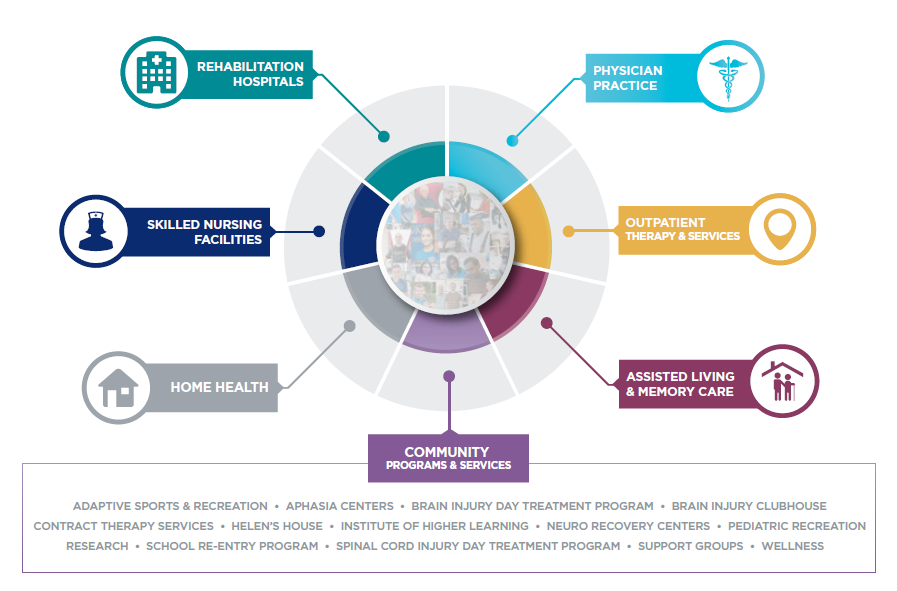 Stories of Recovery
Chris Streiff: Spinal Cord Injury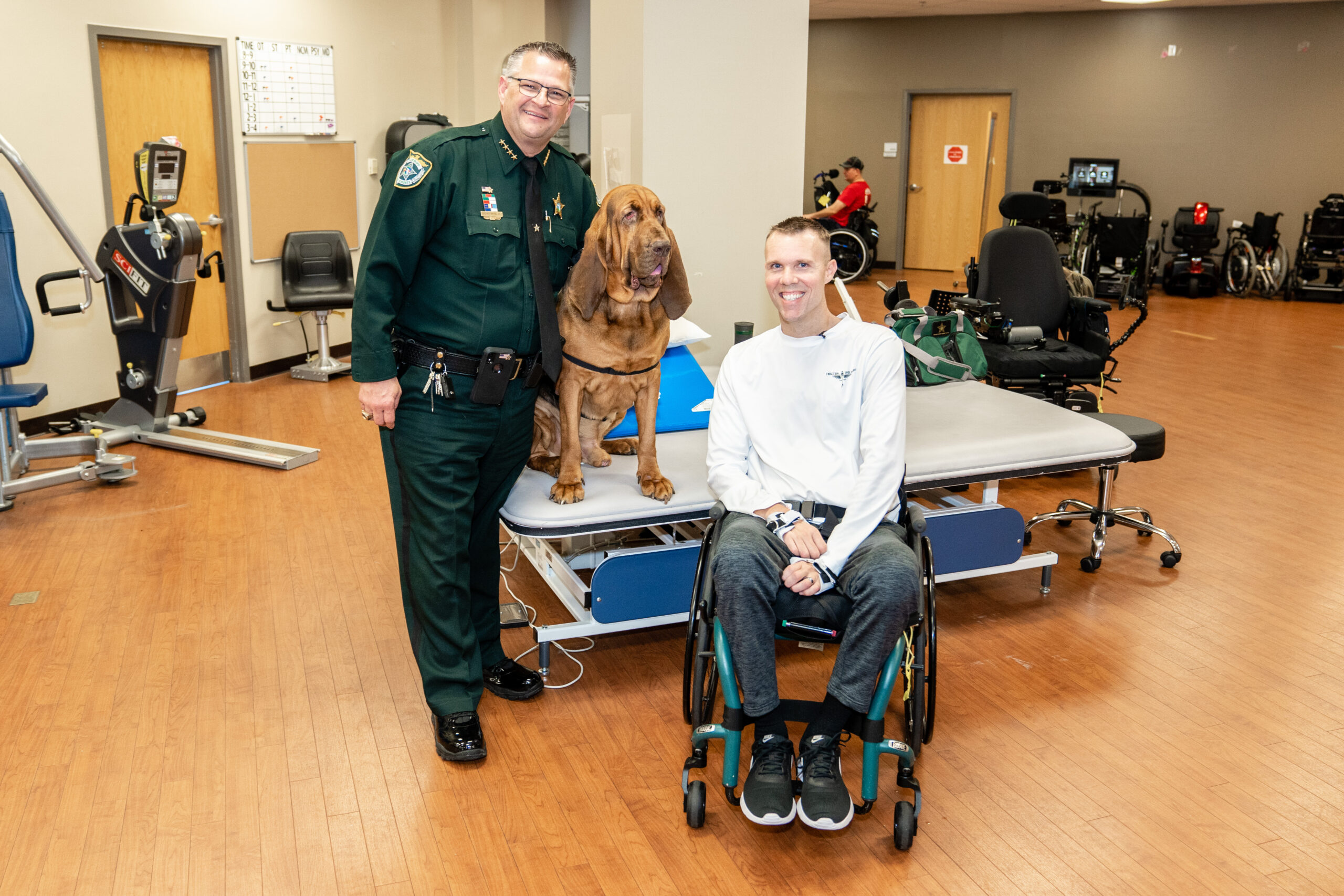 Brevard County Sheriff's Deputy Chris Streiff was enjoying a typical day of boating with his brother at the Sebastian Inlet, something they did on a weekly basis. Toward the end of the trip, Streiff had an accident that he can't completely recall. "Either I fell, slipped or dove into the water and it was very shallow," said Chris.
Read Chris' Full Story of Recovery
Dr. Jayesh Ramteke: Diagnosing His Own Stroke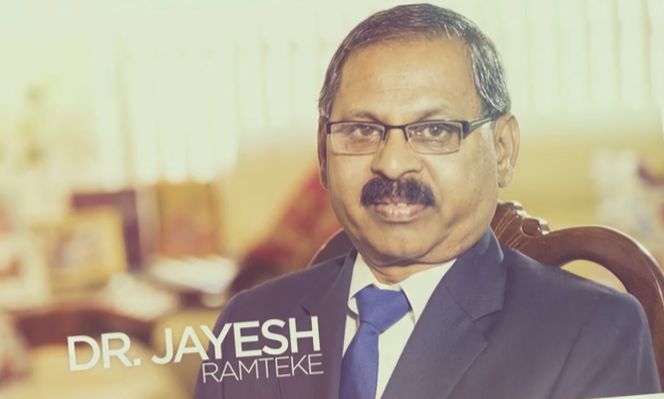 As most people were preparing to go to church on Easter morning, Jayesh Ramteke, his wife Raviprabha and son Abhishekh were headed to the emergency room. As a physician, Dr. Ramteke recognized he was having a stroke when his speech began to slur, and he had weakness on his right side. After three days in the hospital, several tests and an unfortunate fall, it was clear Dr. Ramteke's self-diagnosis had been correct.
Read Dr. Ramteke's Full Story of Recovery
Our Inpatient Hospital Care Settings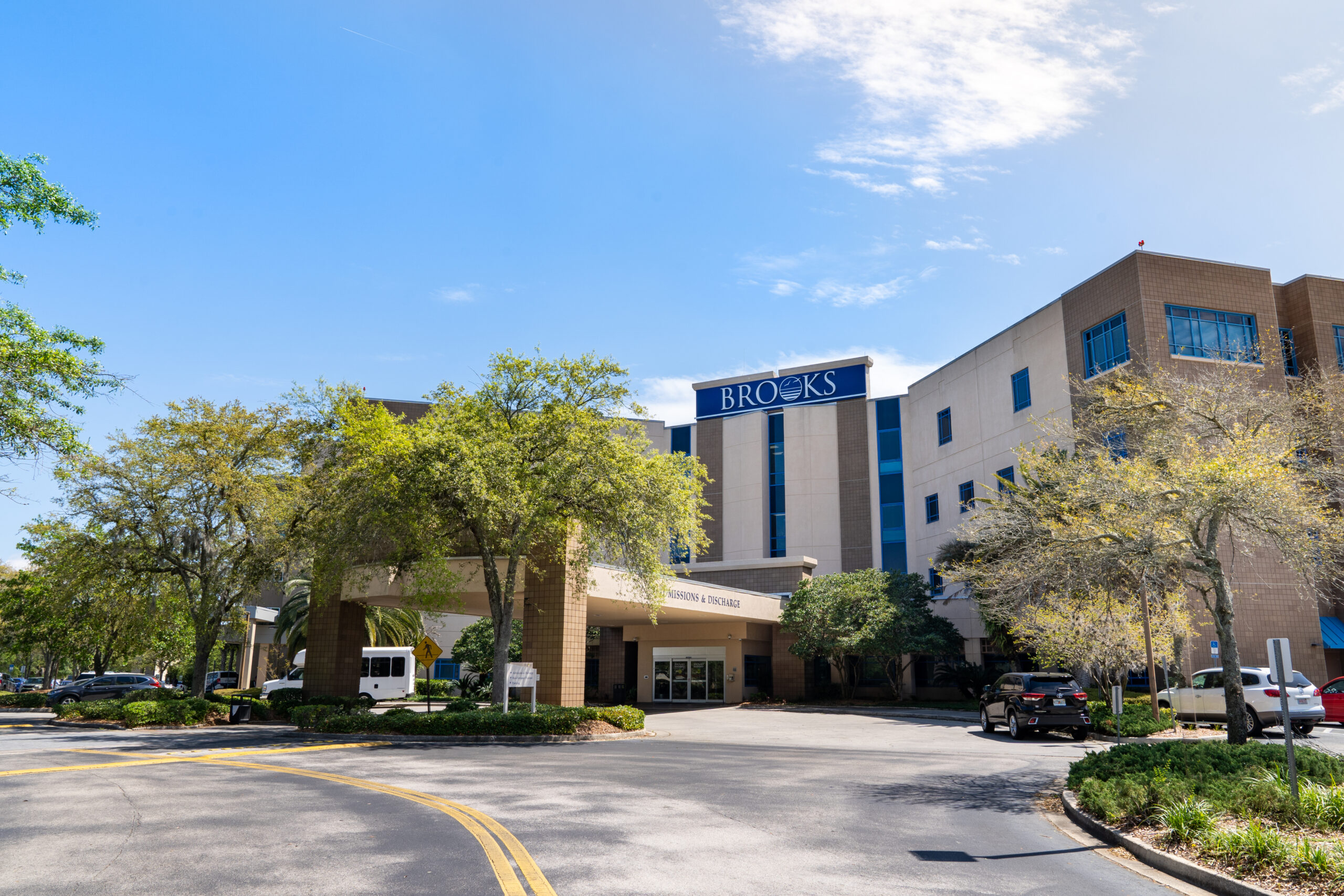 3599 University Blvd S | Jacksonville, FL 32216 (904) 345-7600
The original 160-bed rehabilitation hospital on University Blvd. in Jacksonville, Fla., provides expert care for more than 3,000 patients annually. The hospital features almost all private rooms with dedicated therapy areas on each floor with equipment and technology supporting your specific illness or injury.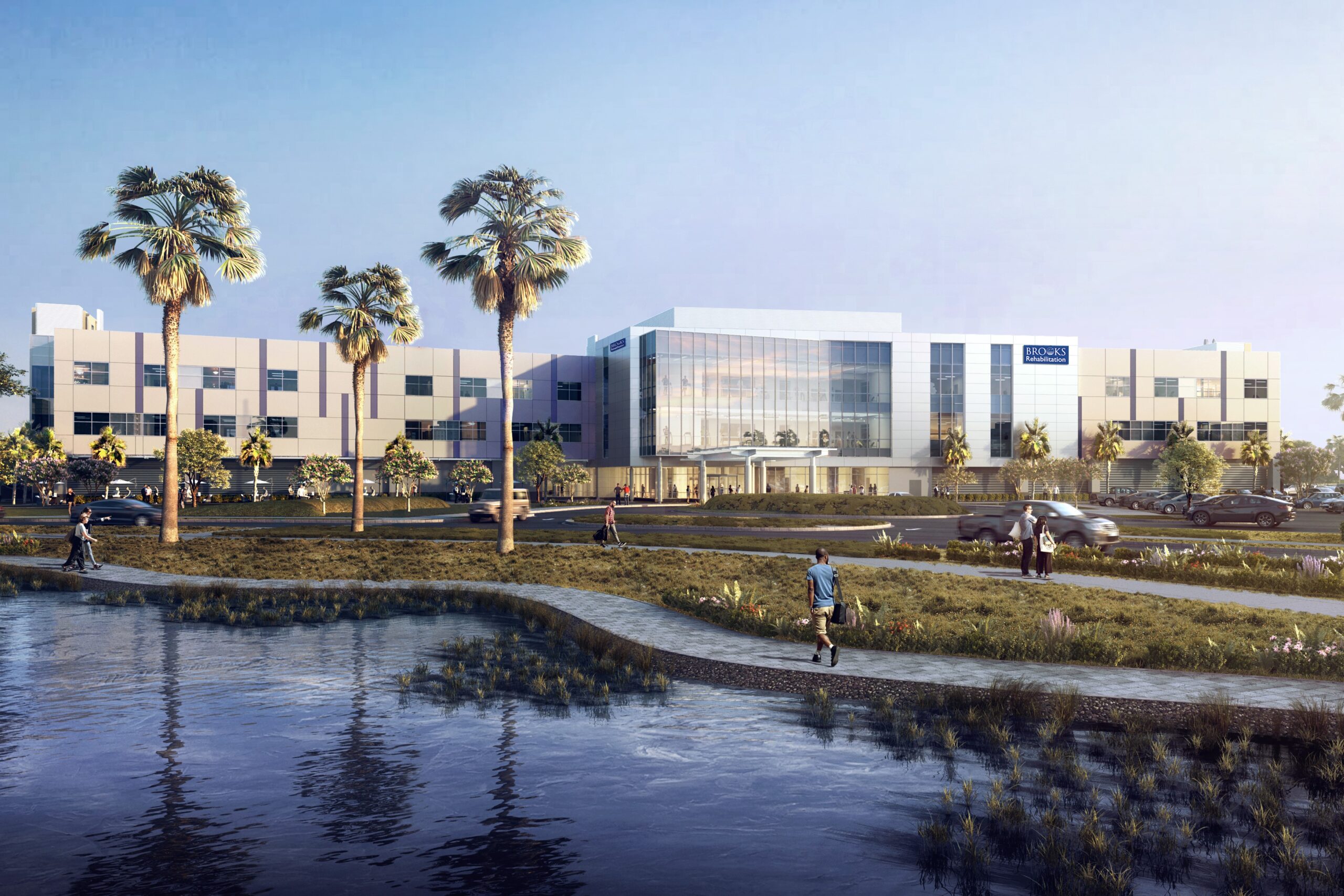 6400 Brooks Bartram Drive | Jacksonville, FL 32258
A new 60-bed rehabilitation hospital will open in 2022 on Brooks' existing 115-acre Bartram campus.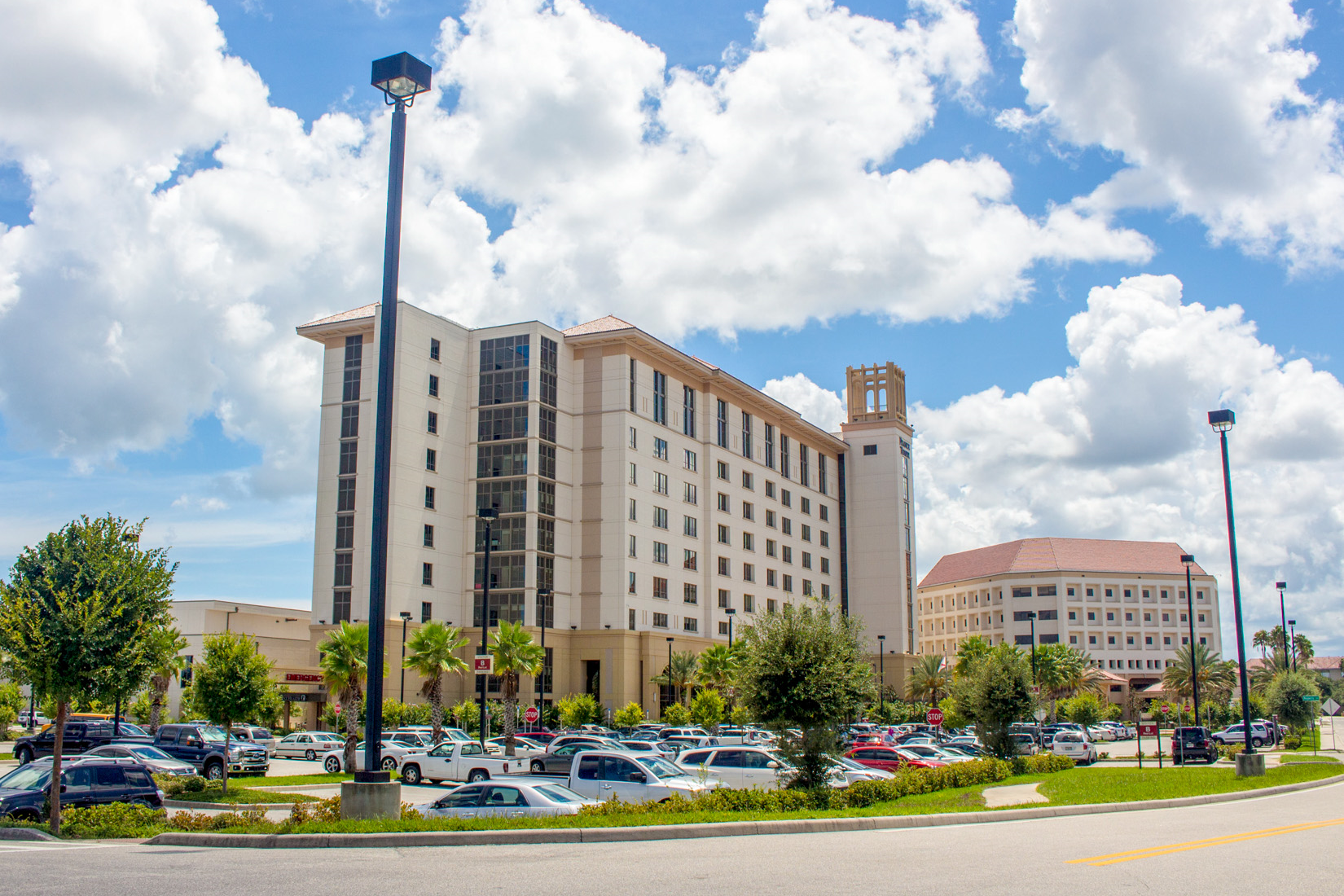 303 N Clyde Morris Blvd | Daytona Beach, FL 32114 (386) 425-4000
Located within Halifax Health – Medical Center of Daytona Beach, this 40-bed inpatient rehabilitation hospital specializes in treating stroke, spinal cord injury, brain injury and complex orthopedic conditions. A full spectrum of physical and neuro rehabilitation services are provided.