The Diversity Council at Brooks Rehabilitation Supports JASMYN's Safe Place initiative
Culture
---
Feb 2, 2022
In the fall of 2021, the Brooks Rehabilitation Diversity Council, were presented with the opportunity to provide support to JASMYN's Safe Place initiative. Thinking of the Brooks mission, we thought it only appropriate to support the accessibility lift. Not only will this important enhancement provide physical access to all persons, it also represents the opportunity to lift up all persons.
In January, Brooks along with other Safe Place supporters had the opportunity to participate in the important groundbreaking of the Safe Place initiative at the JASMYN campus. Please take a moment to learn more about the JASMYN Safe Place plans here. To see the groundbreaking in its entirety, it can be viewed here. To learn more about JASMYN, please visit www.JASMYN.org.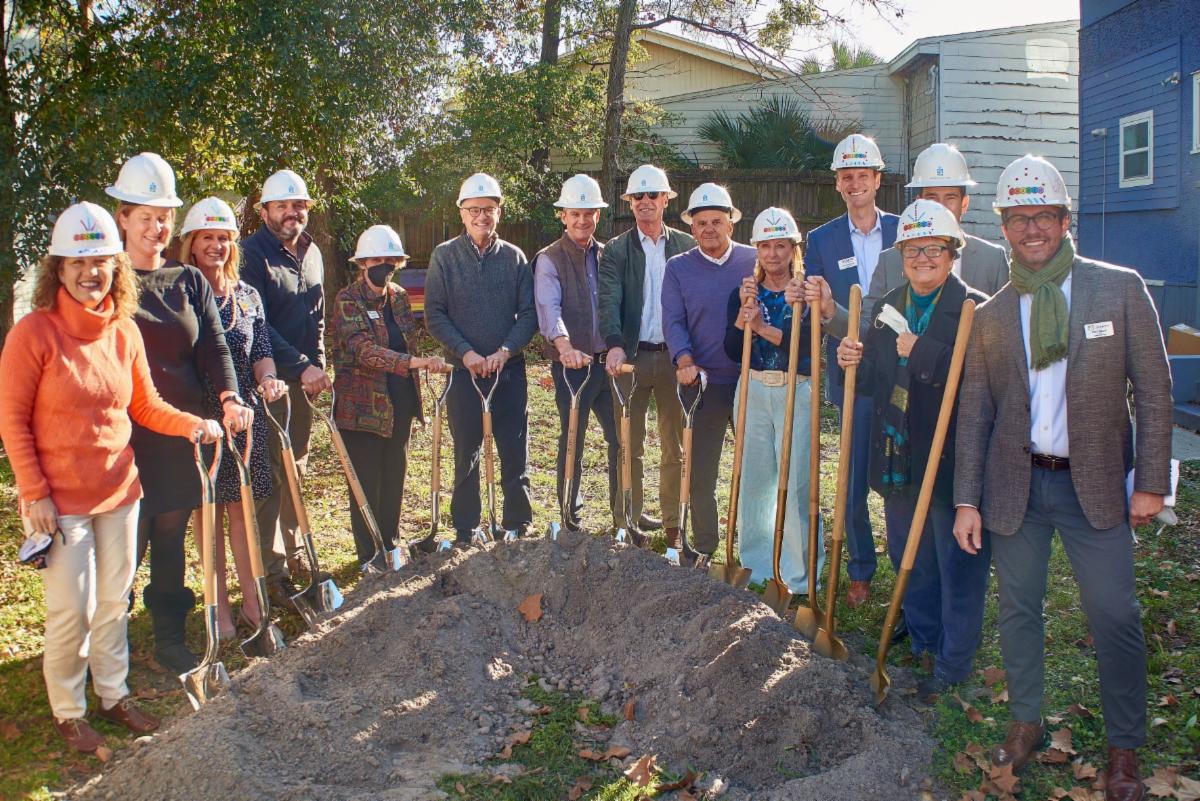 The pictured supporters of JASMYN and our LGBTQ youth: (l-r) Delores Barr and J. Wayne Weaver, represented by Nina Waters of the Community Foundation for Northeast Florida; Florida Blue, represented by JASMYN Board Member Alisha Pieraccini; Brooks Rehabilitation, represented by Jessica Cummings; Ben (and his wife Diana) Davis of Intuition Brewing; JASMYN Board Member Barbara Drake (and her wife Joyce DeVillez); Hugh (and his wife Susan) Greene; Chad Labenz and Michael Myer; Gary and Nancy Chartrand; and Safe Place Campaign Co-Chairs, JASMYN Board Member Jake Wolfburg and his husband, VyStar Credit Union CEO Brian Wolfburg. Also pictured, JASMYN CEO Cindy Watson and JASMYN Board Chair Bruce Musser of Hair Peace Salon.