Providing Both Care and Friendship to COVID-19 Patients
Clinical Expertise
---
May 8, 2020
When a patient tested positive for COVID-19 in our home health division, Tammy Williams, took over as her home health nurse. She admits to being a little scared at first. "I was a nurse for a long time, but this is all new. I read a lot about it. Brooks provided extra training specific to PPE and I had all the supplies I needed. I was covered from head to toe," said Tammy. Staff also took extra precautions by seeing COVID positive patients at the end of the day so they weren't going to another patient after that visit. They also used disposable equipment so nothing was ever reused.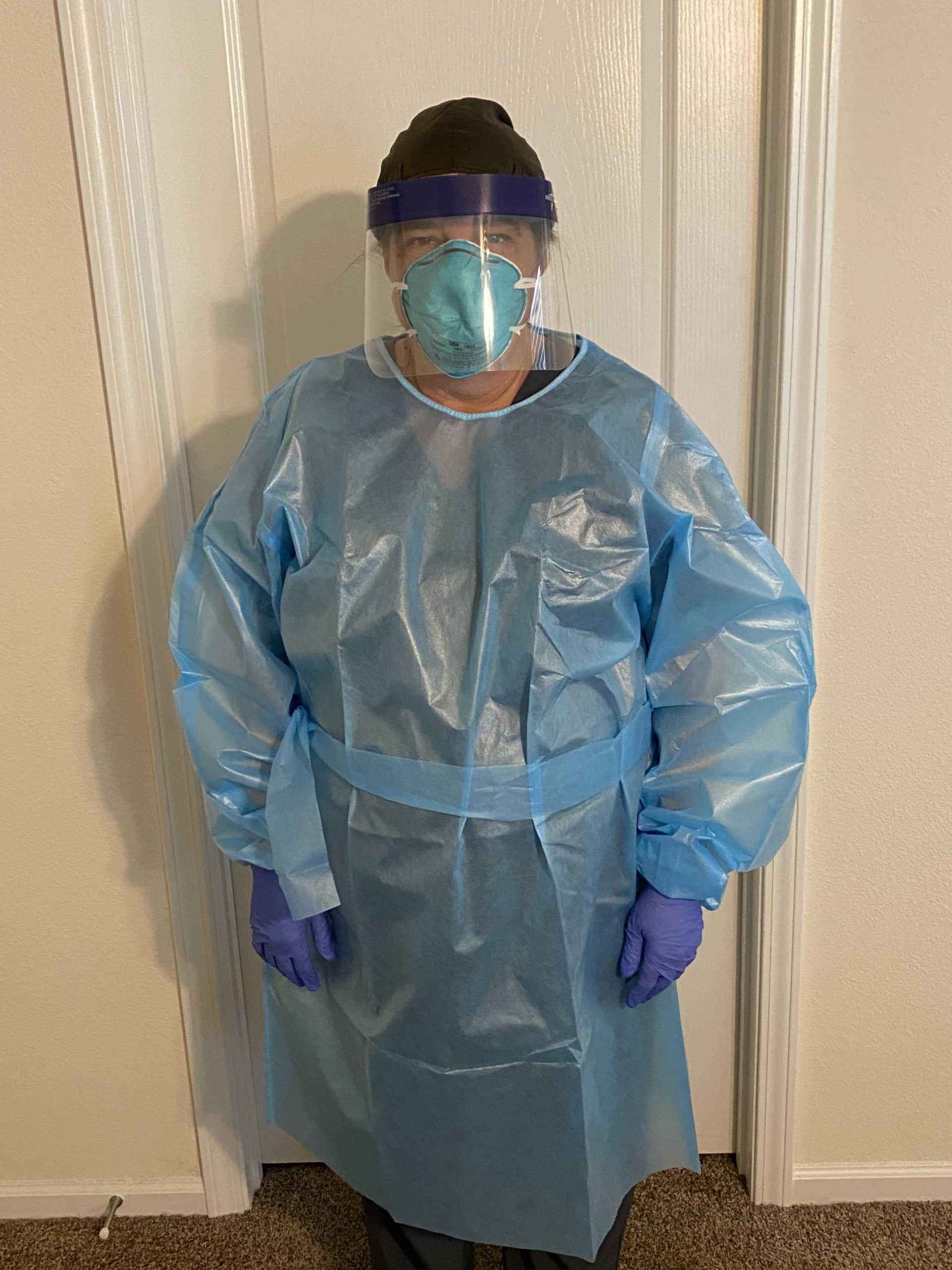 Tammy's nervousness lasted for about half a day. The patient she was caring for had a less intense form of COVID with a mild cough and a slight fever. She was used to having her grandson bring her food but her family wasn't allowed to see her anymore. "The first day I saw her she was crying. She was pretty upset about the whole thing. By the end of that visit, I knew it was going to be fine."
Tammy became a friend as well as a nurse during this lonely time. She'd bring a little something, like a bottle of hand sanitizer or a special soap, each time she came to show her she was thinking about her. After three weeks, the patient tested negative and was able to see friends and family again.
"It feels good to be able to help. She needs us. The virus wasn't her fault and she should get the care she needs just like anyone else. We just take extra precautions and do what we are here to do," said Tammy.